Nicolas Cage has starred in some classic movies including Con Air, National Treasure, Raising Arizona, The Rock, and Leaving Las Vegas. However, Nick Cage has never been in an all-time great movie, but that is about to change. Sorta. Some talented amateur video editors have added Nick's head onto the bodies of iconic cinematic characters such as James Bond and Indiana Jones. I guess you could say that they take Cage's face off and stick in on another head.
Cage has been an internet meme for many years and in several different ways, but now he is becoming an even bigger movie star. There's a GIF of Cage as Indiana Jones in Raiders of the Lost Ark. Which looks like a National Treasure 3 of sorts.
Here's Nicolas Cage as James Bond. Cage's face is plastered over Sean Connery's head in the 1962 James Bond movie Dr. No. "My name's Cage, Nick Cage."
What if Nick Cage was Stannis Baratheon in Game of Thrones? You can see it here. Nick Cage wouldn't have ever tortured his own daughter.
In a very meta video, Nick Cage's face covers the face of Andy Sandberg, who was impersonating Nick Cage on Saturday Night Live, while Nick Cage is actually sitting right next to the fake Nick Cage.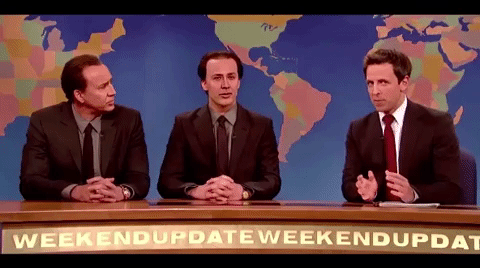 The fake videos were created by an app called FakeApp. The video editing app allows users to digitally overlay someone's face on top of another face. While these Nicolas Cage GIFs are funny shenanigans, many have questioned whether the app could lead to problems. There are ethical questions regarding the app because it could be used in nefarious ways. The technology could open the door for fake and compromising videos for blackmail. So enjoy these Nicolas Cage GIFs while they last.