Ah, love. It's magical. Love will make you do crazy things like move mountains, paint pictures and bang in the middle of a busy intersection in broad daylight.
According to Modesto Police Department spokesperson Heather Graves, a patrol officer saw 48-year-old Maria Anzaldua and 29-year-old Raymond Chavez becoming intimate in broad daylight between 19th Street, H Street and La Loma Avenue.

The officer had to circle back around to tell them to stop, Graves said.
Re-enactment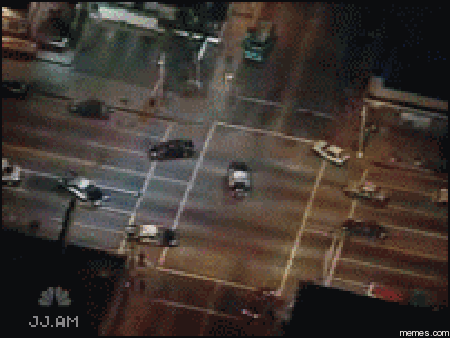 "STOP! STOP! STOP!"
Anzaldua was arrested and booked on charges of lewd acts and public drunkenness. Chavezwas booked on charges of lewd acts and violating his probation.
How did no one get this on video? Shame on you, internet.
[via WGNTV]