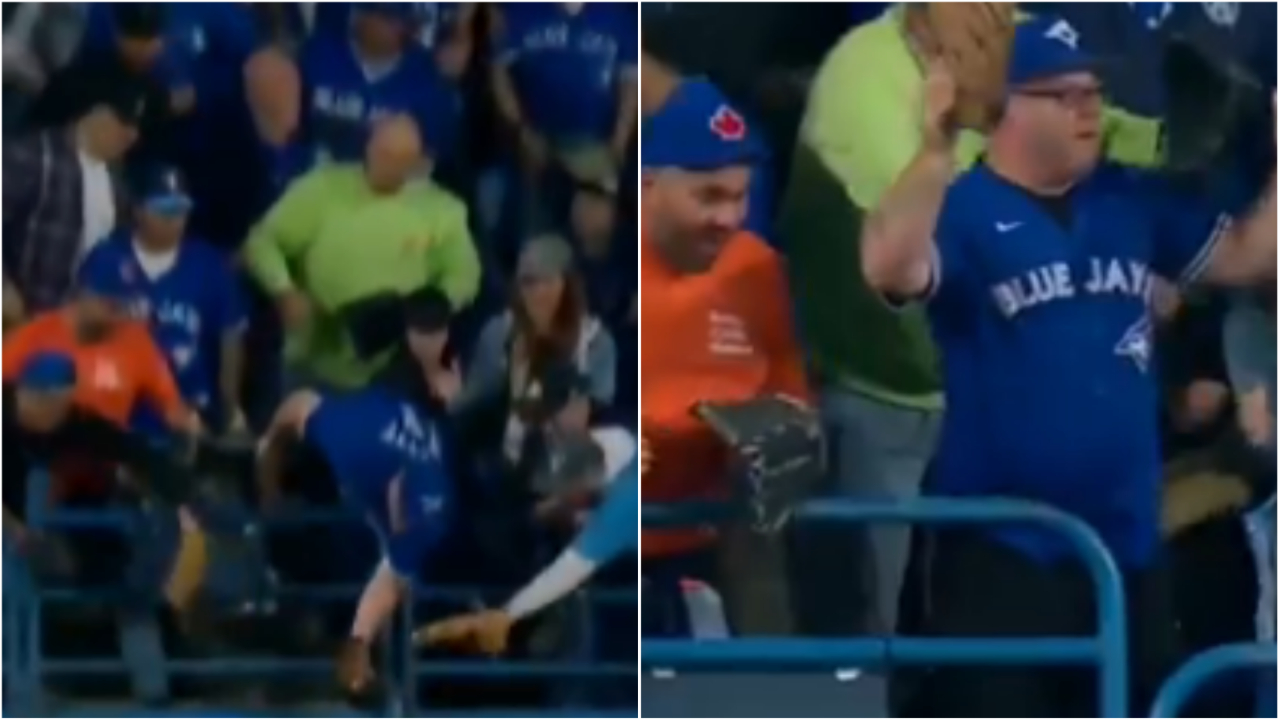 Aaron Judge tied Roger Maris' AL home run record on Wednesday night, and unfortunately, no one will be cashing in on the ball.
In the seventh inning of the Yankees-Blue Jays game, Judge blasted his 61st homer of the season to finally tie Maris' single-season record.
61 years since 61.

Aaron Judge has written his name alongside Roger Maris in baseball's record books. pic.twitter.com/1V4Gums34C

— New York Yankees (@Yankees) September 29, 2022
The fan with the best shot at catching Judge's ball completely whiffed as the ball fell into the Blue Jays' bullpen.
I cannot watch this guy wearing a glove drop his lottery ticket. Too painful. pic.twitter.com/a7AtEZkLME

— Andrew Perloff (@andrewperloff) September 29, 2022
Here's a slowmo replay of the fan missing the catch and looking sick afterwards.
CRYING 😭😭😭😭😭😭😭😭😭😭😭😭😭😭😭😭😭😭😭😭 pic.twitter.com/KwuPuWjyhO

— Dynamics • £ (@theDYNAMICS) September 29, 2022
According to SCP Auctions' David Koehler Judges' 61 home rum ball would have likely sold for more than
SCP Auctions President David Kohler believes #61 would sell at auction for $250,000 or more, with the value of the record-breaking #62 being even more. Kohler said that 62 would bring $500,000 and up, with Judge's final home run of the campaign being worth upwards of $1 million
Blue Jays bullpen coach Matt Buschmann caught the ball thanks to the unlucky fan.
Fans mocked the guy who dropped Judges' historic home run.
All-time fumbling the bag moment from the blue jays fan who just dropped Judge's 61st

— Alex Krivda (@Krivda18) September 29, 2022
The fan who dropped that Judge homer has to be crying and throwing up

— Bradlee (@BRadGMT) September 29, 2022