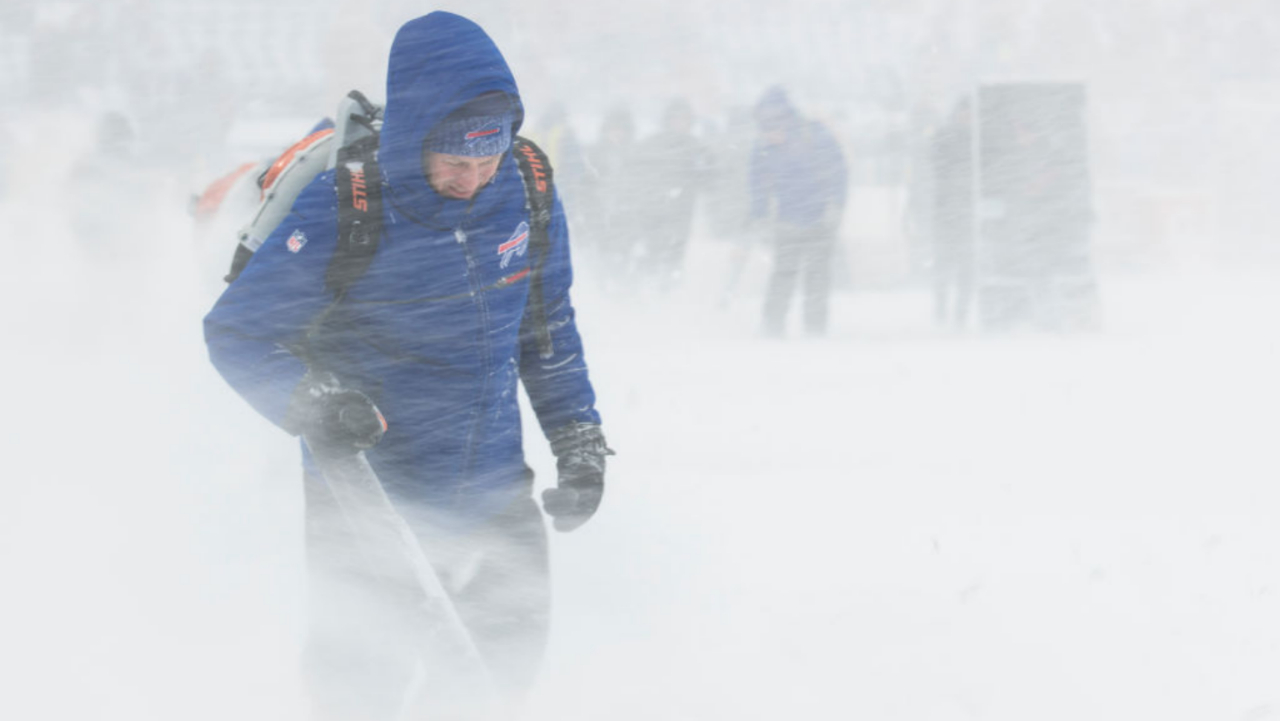 The Weather conditions in Buffalo are going to get real nasty this weekend, and there's a chance the Bills-Browns game could get pushed back.
According to weather forecasts, the Buffalo area will see up six feet of snow and 30 mph winds in the coming days.
A SIGNIFICANT LAKE EFFECT SNOW EVENT is expected to happen to the lee of Lakes Erie and Ontario including Buffalo and Watertown, NY Thursday night through Sunday. 4-6 FEET of snow possibly by Sunday. Crippling, even life threatening LES band will materialize by late Thur night! pic.twitter.com/QdgMert7Jh

— Reed Timmer, PhD (@ReedTimmerAccu) November 16, 2022
The Bills are preparing for the fact that they might not be able to enter the team building during practice of Friday and Saturday due to how much snow is going to drop over the weekend.
Sean McDermott said that there are contingency plans in place if the Bills can't get into the building Friday and/or Saturday. He joked that he's sure all the people w/ snow plows, snow mobiles will "chip in and lend a hand" w/ some players not having experienced snow before.

— Alaina Getzenberg (@agetzenberg) November 16, 2022
The NFL is currently monitoring the weather situation in Buffalo but has not decided to postpone the game as of yet..
"We continue to monitor the weather and have been in contact with both clubs," Chief NFL Spokesman Brian McCarthy told PFT via email regarding the game.

The league has move games in the past, due to winter weather. In 2010, a Vikings-Eagles game set for a Sunday night in late December was bumped to Tuesday night, due to a blizzard. In early 2017, an ice storm delayed the start of a Steelers-Chiefs playoff game from 1:05 p.m. ET to 8:30 p.m. ET.
Fans are currently pounding the under of 43.5 points as weather forecasts continue to get worse.
The total for Browns-Bills has already moved from 47 ➡️ 43.5

87% of the money is on the UNDER so far. pic.twitter.com/5Aame6vH9l

— Caesars Sportsbook (@CaesarsSports) November 15, 2022