Despite the fact that the final episode of Game of Thrones aired almost an entire month ago, reactions to the iconic series concluding season still continue to pour out.
Warning: spoiler alerts of Game of Thrones will follow.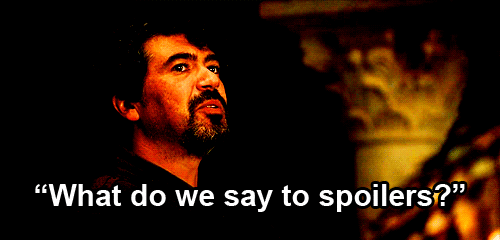 While most of the outraged reaction to Game of Thrones' final season has come from the show's considerably massive fan base, there are some who were actually involved with the project that have begun to voice their displeasure as well, the latest of which being series star Lena Headey.
Headey, who infamously portrayed the wildly villainous Cersei Lannister for the entirety of the series, recently spoke with The Guardian about all thing Game of Thrones, including her reaction to her character's controversial death scene.
"I will say I wanted a better death,' Headey begins.
"Obviously you dream of your death. You could go in any way on that show. So I was kind of gutted. But I just think they couldn't have pleased everyone. No matter what they did, I think there was going to be some big comedown from the climb," she continues.
Headey's sentiment about Cersei's fate seems to echo that of fans who contest that a character as evil and vile as Cersei Lannister deserved a death more grueling than in the arms of her lover in the depths of a basement without a single witness in sight.
However, despite her disappointment with Cersei's death, Headey has taken the end of the series in stride, saying that she's learned to move on from projects during her time as an actress.
"It [Game of Thrones] was amazing. And things end and you move on."
Additionally, Headey revealed that she still keeps in touch with most of the show's cast and crew.
"We're all on a giant WhatsApp group which is a daily pile-on. It's hilarious. You can tell who's been drinking on that one."
While Headey's criticism of Cersei's fate is far from scathing, it just goes to show that obsessive Game of Thrones fans of the world aren't the only ones who were left dissatisfied by some aspects of the final season.