Are We Finally Getting A 'Space Jam' Sequel?
Holy Santa Claus Shit! Will Ferrell Says There's A Chance For 'Step Brothers' Sequel!
"Step Brothers" was released back in 2008 and soon after it became a cult classic. The movie of two warring step brothers becoming best friends is beloved by many who would love to see Will Ferrell and John C. Reilly go back at each other. Ferrell appeared on the TV show "Watch What Happens Live" where he hinted that "Step Brothers 2" could actually be a real thing.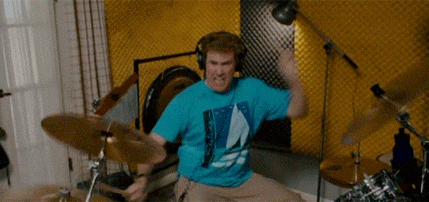 Ferrell was asked if there was a sequel in the works for "Elf" and "A Night at the Roxbury." The great comedic actor responded by saying, "I've got great news for you… No." That's so funny the first time I heard that, I laughed so hard I fell off my dinosaur. That's a bummer.
Ferrell was then asked which one of his movies might have the chance of a sequel. As I waited for the answer I got so sweaty like I was watching "Cops."
"We talked a little bit about 'Step Brothers,'" Ferrell said. "So who knows? But, at the same time, you like to create new things."