Welcome to the BroBible New Music Round-Up where we're pumped for 2020 when we can finally see things clearly now. Get it? 2020. Perfect vision. Ah, whatever! Happy New Year! For more follow me on Twitter:  @ryanoconnell79
The 2010s are officially over but come on, there's still time to take one last look back at some of the best songs to come from the last decade.
[protected-iframe id="56f4a196f64eda90bbb346a48de82eeb-97886205-24270677″ info="https://open.spotify.com/embed/playlist/6Af3tH9a7NUmSkE9X5vLJn" width="300″ height="380″ frameborder="0″]
This Week's Releases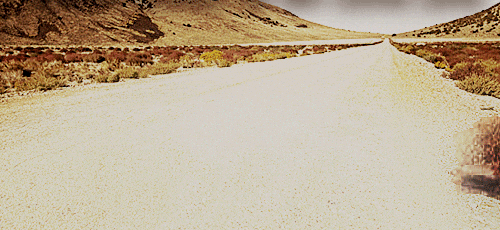 Okay, so once again, not much doing on the new releases front. Hey music industry, I thought we had all gone back to work? What the shit, guys?
There are a few things though.
Justin Bieber "Yummy"
I was never a Bieber guy. I was more of a Dismissive-Of-Bieber guy and didn't feel that bad about it. I felt fine actually.
But then that changed some starting back in 2015. Bieber started working with Diplo on songs like "Where Are You Now" and "Cold Water" while "What Do You Mean?" and "Sorry" were both good songs and my opinion of that young Canadian gentlemen began to change. I kind of felt that as long as Bieber surrounded himself with the right people and continued to put himself in good situations, there might be hope for us after all.
I don't consider Ed Sheeran the "right people" but I also understand I'm in the minority there and can appreciate the summer pop goodness that is "I Don't Care."
The Biebs hasn't done much on his own these past few years and it was only a matter of time before he went solo again. This is also something I can appreciate and on Friday he released "Yummy," his first solo release since his 2015 album Purpose.
Up next for Bieber is the YouTube docuseries Justin Bieber: Seasons and after that, there's talk of a new album and a North American tour.
The docuseries is said to include a "raw, powerful, and intimate look" at Bieber, which I guess sounds interesting.
I just hope that once he gets this stuff out of his system, he hooks up with Diplo again because those two make some sweet music together.
The Strokes "Ode to the Mets"
The Strokes spent New Year's Eve in Brooklyn, playing a show at the Barclays Center and at the show, debuted a new song, "Ode to the Mets." It was the second new song the band had debuted in 2019 as they had played "The Adults Are Talking" in May at a benefit concert in Los Angeles.
The Strokes were relatively quiet in the 2010s, releasing Comedown Machine in 2013 and the EP Future Present Past in 2016. Yet according to singer Julian Casablancas, things are about to kick back into gear for the band.
"Yeah, we've got a new album coming out soon! 2020, here we come," Casablancas told the crowd. "The 2010s, whatever the fuck they're called, we took 'em off. And now we've been unfrozen and we're back. If you really love someone, you'll be frozen with them. You know what? I don't know what I say generally, and I ramble a lot, but I love you guys, and it's a real honor to share the stage and this night with you guys."
The band has a handful of festival dates booked for 2020.
For a playlist of my 20 favorite songs from The Strokes, I present the following playlist, accessible via this effin' link.
Foo Fighters 00959525
The Foo Fighters have released another EP from their Foo Files series. The latest entry pulls from 1995 and is comprised of b-sides and rarities from around the time they released their debut album.
The series kicked off back in July of 2019 with 0950025 and since then, they've been dropping one or two EPs a month. The series is an early celebration of the band's 25th anniversary, which happens later this year.
Because we have some time to kill this week, I looked into the Foo Files (i.e. Googled "Foo Fighters Foo Files) and found a helpful breakdown of the releases.
And if you're curious about the way each EP is titled:
number of previous EPs featuring music from given years (i.e. "01" previous EP featured music from 2007, hence "01070725″

the earliest year featured (i.e. "95" for 1995 Reading recordings)
the latest year featured (i.e. "00" for a 2000 Melbourne recording)
their anniversary ("25," for the band's 25th anniversary)
In addition to celebrating 25 years together, the band is reportedly working on a new album. On Thursday they tweeted out a brief snippet of drums, so yeah, like it's confirmed.
Giddy up.
Elsewhere in Music…
Coachella Comes Out Swinging
Coachella is the first of the big summer music festivals out of the gate with their lineup. And yes, I know the festival takes place in April and April is not summer, but Coachella feels like a summer music festival and I'm going with my gut on this one.
The festival lineup was announced on Thursday night and it's true, Rage Against the Machine is indeed headlining, kicking things off on the first night for both weekends. Travis Scott gets Saturday night and Frank Ocean brings it home on Sunday.
Coachella's first weekend is April 10 – 12 with the second weekend coming April 17 – 19. It is once again at the Empire Polo Club in Indio, California.
Other acts performing include Calvin Harris, Run the Jewels, Megan Thee Stallion, Da Baby, Lana Del Rey, Lil Uzi Vert, and Daniel Caesar. Some highlights beyond the first two lines are King Gizzard and the Lizard Wizard, BADBADNOTGOOD, Freddie Gibbs & Madlib, and Noname.
My Chemical Romance, who recently reunited, were rumored to be playing but that does not seem to be the case.
BUT RAGE AGAINST THE MOTHER EFFIN' MACHINE IS!
Were You Wondering What Ric Flair Was Doing On New Year's Eve?
Speaking of New Year's Eve, Did You See What Phish Did?
Phish capped off 2019 once again performing at Madison Square Garden in New York and headed into the show, fans were anxious to see what the band had cooked up this year.
Phish did not disappoint.
After two solid sets, the show's third set opened with a largely bare stage. The band's gear was gone and in its place was a couple black boxes. Phish then emerged sans instruments, rocking bright colored outfits. The band performed an acapella version of "Send In The Clowns," changing "clowns" to "clones," which made sense because that's who they were soon flanked by – clones. Each band member had about ten of them.
Well, then the band's instruments descended from the rafters on platforms, the band hopped on and then performed a couple songs above the stage as their clones performed interpretive dances of the songs.
Then things got weird.
Trey Anastasio's platform ended up getting stuck, forcing him to perform the rest of the set twenty feet up while the rest of the band performed below.
It wasn't until the show was over that Trey was finally rescued.
Or was he?
On a related note, at their show at MSG on Tuesday, Phish performed a 35-minute version of "Tweezer" that has been deemed "legendary" by folks who deem such things in such a way. Who are we to question them?
On Friday, Phish released a pro-shot version of the song and screw it, it's a solid way to spend 35 minutes while you're pretending to work today.
Ugh, Not Great News For Rock Music
And We'll End Here
See you next week!