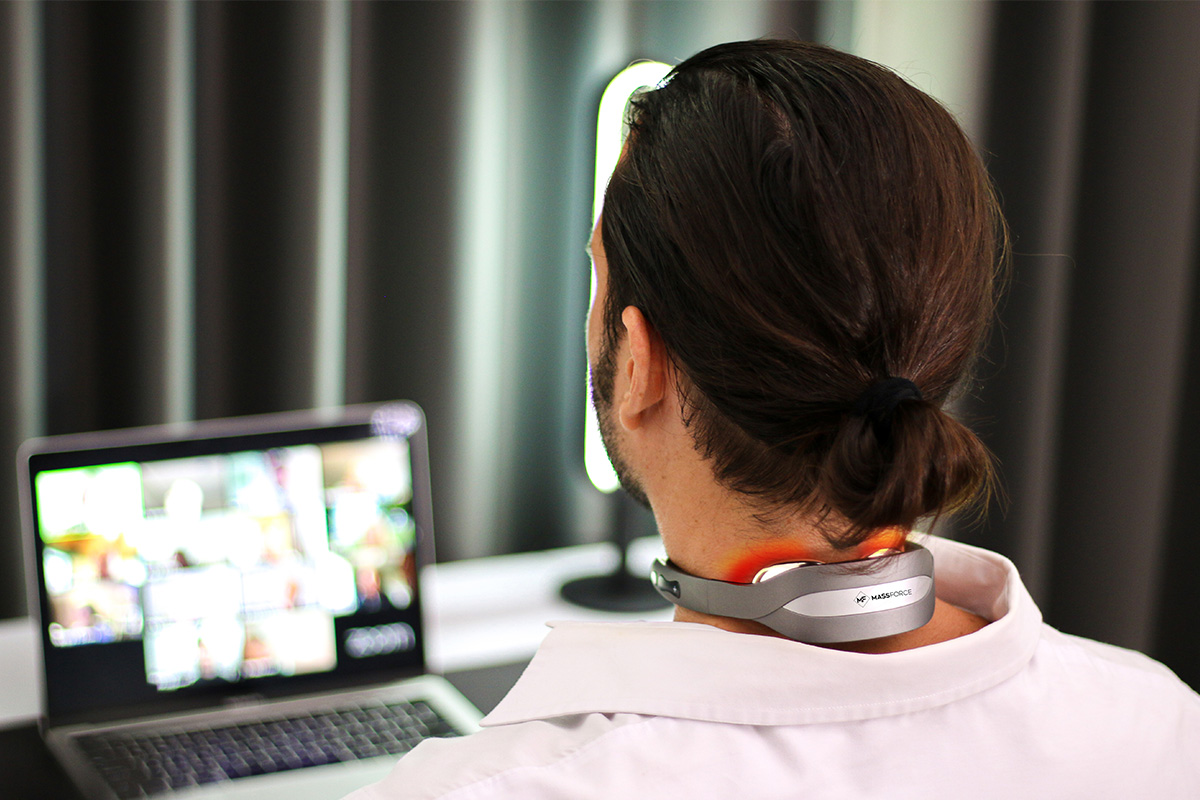 STACKCOMMERCE
As anyone who has struggled with it is sure to tell you, neck pain is no joke. Often brought on as a result of stress, neck pain is synonymous with tension in your life. Typical solutions to chronic neck pain usually center around going out for massages, which can get expensive, and if the masseur doesn't know what they're doing, they can actually cause more harm than good.
Fortunately, there's an easy and affordable solution to neck pain and it comes in the form of one of the coolest gadgets you can keep around the house. The MASSNECK Pro Advanced Neck Massager is at-home neck muscle therapy safe for daily use. This compact device helps to reduce stress and improve elasticity in the neck muscles helping to alleviate pain. Best of all, the MASSNECK Pro is currently on sale for only $87.95, down from $129.
The MASSNECK Pro features two stainless steel electrodes that are both easy to clean and care for and provide excellent thermal contact and conductivity with the skin. It's fitted to the back of the neck like a collar that stays snugly in place but isn't too tight. Then, the electrodes get to work delivering massages at 15 different intensity levels and a warming function.
Verified customers love the device for its easy application and storage leaving it dozens of 5-star reviews on the companies website. One user notes, "Very happy with my purchase. I have used a few different neck massagers before and so far this is my favorite. I have bad pain in my back and neck from having a desk job. This is the first one that has really helped relieve the tension. I plan on buying 1 for my mom any soon."
Massage the stresses of life away from the comfort of your own home with the MASSNECK PRO, on sale now for just $87.95.
Prices subject to change. 
---
---
---
The BroBible team writes about gear that we think you want. Occasionally, we write about items that are a part of one of our affiliate partnerships and we will get a percentage of the revenue from sales.