Virtual gifts and subscriptions are solid choices for holiday gifting. As long as you pick something that's useful and unique, the recipient will be stoked to receive a gift that's intangible (or not yet tangible).
Best Virtual Gifts and Subscription Services for Christmas
To give you an idea of what's out there, we brought together our favorite virtual gifts and subscriptions. Shop everything from sports and live concert subscriptions, to coffee and food delivery services, to awesome online courses.
Make some last-minute Christmas shopping moves and select any one of these virtual gifts without worrying if they'll be delivered to your door in time!
---
Trade Coffee Gift Subscription
Trade Coffee personalizes a premium coffee discovery subscription by having you take a quick quiz to curate blends and roasts you'd enjoy. Give a Trade Coffee subscription and select a specific set of bags (2,3,6,9,12, or 24).
Trade will take their quiz and then set the frequency of delivery, as well as the grind setting of the coffee (whole bean, finely ground, etc.)
gift a trade coffee subscription HERE 
---
1-Year Subscription to ESPN+
Send a year of exclusive live sports and original series to the sports fan in the family for less than $6 a month (1 year for $69.99). One of the coolest features of ESPN+ is you can watch a number of different collegiate and professional sports that aren't typically broadcast on major networks. The streaming service also has its own original programming, from interview shows to documentary-style shows.
Choose a delivery date and ESPN will email the subscription with instructions on how to redeem.
---
nugs.net Limited Time Offer – Score An Annual Subscription For Only $50!
All those other music services are great and all, but there's something special about capturing the live experience and relistening to it again.
If you're a fan of live music and you don't have a nugs.net subscription, you're seriously missing out. This is the best time of the year to sign up for nugs.net too, with the platform offering an incredible deal with an annual subscription: It's only $50 for an annual subscription if you sign up now.
That means you pay $50 today via nugs.net and you get one-year of killer jams! Best of all, as part of your subscription, nugs is throwing in a donation to the Sweet Relief Musicians Fund, paying it forward to the musicians that cook up the grooves for our favorite dance floors.
---
PADI Online Scuba Diving Lessons
PADI (Professional Association of Diving Instructors) offers online scuba diving lessons starting at $195. Get your scuba diving certification on your own time and take classes with certified diving instructors.
Start your diving journey anywhere in the world, where you can take quizzes and online courses from PADI's app before jumping in to take your first breaths underwater.
This is a one-of-a-kind gift for those who love learning new skills but have busy schedules.
 gift Padi Online scuba diving lessons here
---
ButcherBox Meat Delivery Subscription
There's nothing quite like the gift of steaks during the holidays. The great thing about ButcherBox is that it's so much more than just steak – ButcherBox delivers 100% grass-fed beef, free-range organic chicken, humanely raised pork, and wild-caught seafood directly to your door.
You can mix-and-match cuts of meat online, personalizing each box to your liking. The variety of meats to pick from is quite extensive:
NY Strip Steaks
Filet Mignon
Tri Tip
Bone-In Chicken Thighs
St. Louis Ribs
Baby Back Ribs
Pork Butt
Boneless Pork Chops
Wild Alaskan Sockeye Salmon
SPECIAL HOLIDAY OFFER: Get 1 pack of bacon for free in every order for the life of your membership and save $20 off each box for your first 5 months of membership when you sign up for ButcherBox.
 gift a BUTCHERBOX membership now
---
Crowd Cow Meat Delivery Service
Crowd Cow just added a promo for new members:  Get free bacon for the lifetime of your Crowd Cow membership. New members will get one 12oz pack of thick-cut, heritage pork bacon free in every box.
To receive the free bacon, all you have to do is sign up for a Crowd Cow membership, with a minimum order value of $99+.
If you're looking to step up your grilling game, here are four unique meals you can order via Crowd Cow:
Japanese Wagyu from the legendary Kagoshima Farms, the winner of "Best Overall" at the Wagyu Olympics.

Crowd Cow sells game meats like Venison, Boar, Duck. Venison hot dogs or boar sausages, anyone?
Pasture-raised bison – like beef but healthier and with a sweeter flavor.
Sustainable seafood, including wild black cod, Icelandic Artic Char, Alaskan Golden King Crab, Colossal Wild Mexican Blue Shrimp, Yellowtail, Maine Lobster tails
When it comes to delicious protein for Sunday night dinners, you name it, they got it.
Gift a CROWD COW membership now
---
Get Up To Five Years Of PlayStation Plus For Under $50 Per Year With This Bundle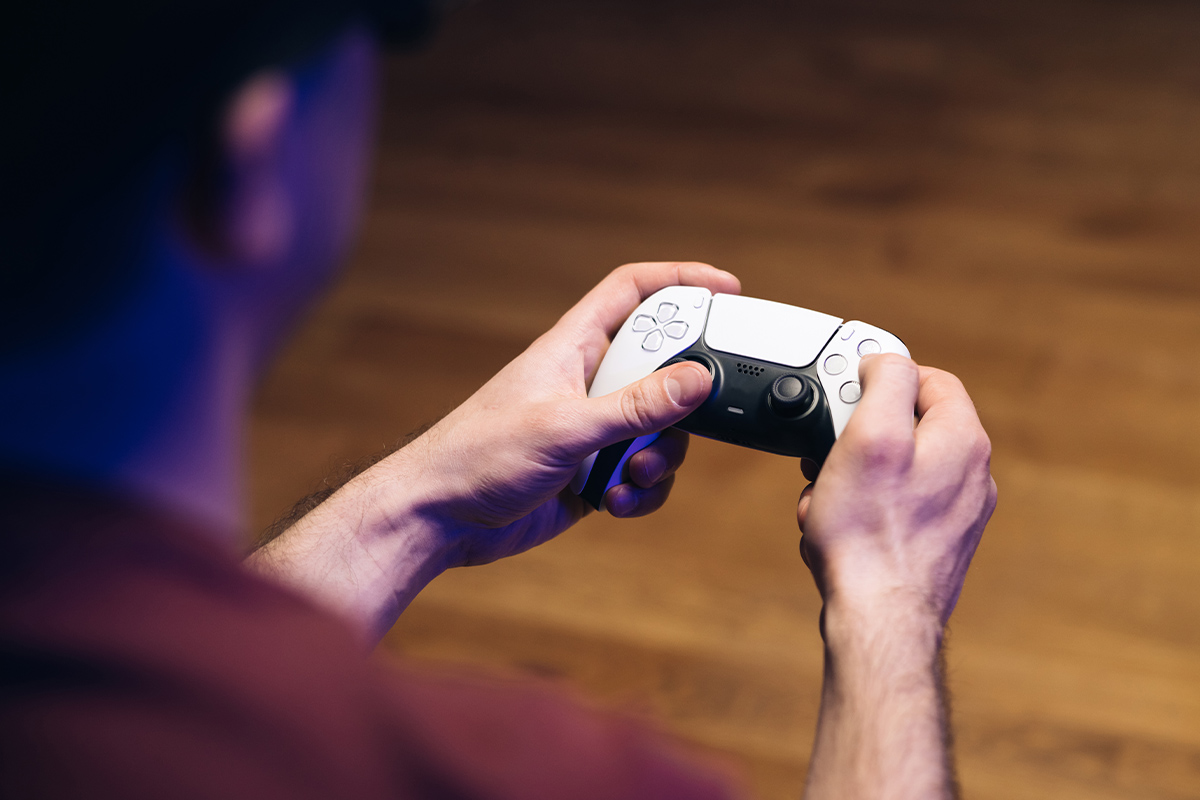 This PlayStation Plus: 5-Yr Subscription Stackable code bundle is available right now for only $219—this factors out to less than $50 per code.
A PS Plus subscription is more than just online play. Members receive two free games a month to explore more of what PlayStation has to offer. Additional perks include cloud storage linked to members' PS Plus accounts so they can save games without taking up space on their system. On top of all that PS Plus includes exclusive discounts for members that aren't found anywhere else. 
The neat thing about this bundle is that the access codes are stackable. The $219 gets you five years of full PS Plus, and you can distribute them however you like. Keep one for yourself and give four out as gifts!
 buy 5-year ps Plus subscription bundle here
---
Trifecta Foods
Trifecta is a premium organic meal plan delivery service. Each meal is consciously crafted by Michelin-star chefs and registered dietitians, helping fuel the mind and body so people can get (and stay) in the best shape of their lives.
Gift Trifecta and save 40% off meal prep AND get 90 days of FREE fitness and nutrition coaching by ordering with our code 'CHICKEN40' at check out.
---
Eat Clean Bro
Eat Clean Bro is a premier meal delivery service that sends you chef-prepared, nutritionist-approved meals with fast delivery (next-day delivery options are available). Pick the meals you wish to be delivered without being tied to a subscription or contract.
What's awesome you can gift an Eat Clean Bro gift card from $25-$200. The recipient of the gift card can pick and choose what meals they want, whenever they want.
---
John is the Style & Gear Editor for BroBible. You can contact him on Twitter @johnthompsoniv or via email John@brobible.com
---
---
---
The BroBible team writes about gear that we think you want. Occasionally, we write about items that are a part of one of our affiliate partnerships and we will get a percentage of the revenue from sales.