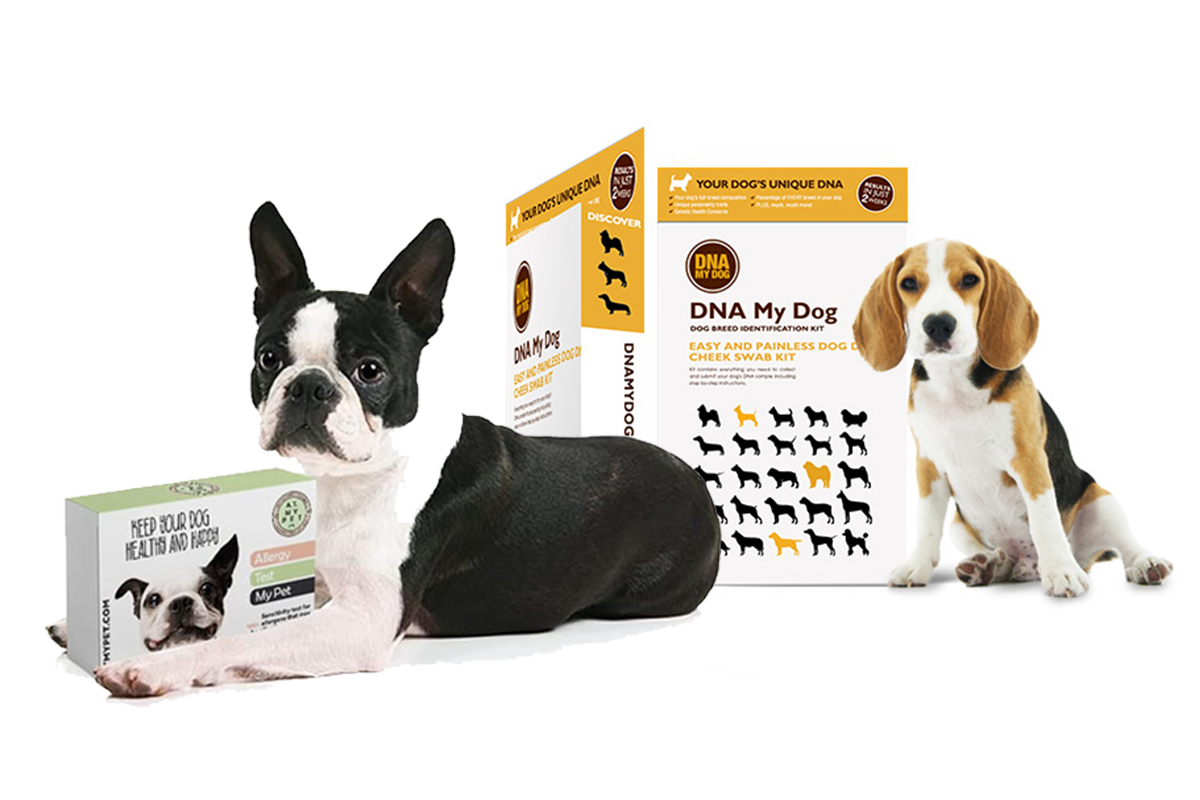 Photo: StackCommerce
Any dog owner, and probably any child who'd been promising their parents they'll keep their room clean if only they'll bring a dog home, will tell you that dogs are our best friends. That saying probably comes from the first domestication of dogs. From millennia ago when early humans traded their food for canine's alert senses and acute ability to sense danger. A lot has changed since then; we no longer need to trade for our dog's awareness. Now we just want them around because, well, we love them!
But how well do we really know our furry friends? Of course, we can sort of understand them, and volumes can be said in the unspoken conversations that take place with a glance, the turn of ahead, or the wag of a tail. But we can't exactly ask them specific questions about how they're doing. That is until now with modern at-home DNA testing kits.
This DNA My Dog Breed Identification Test & Allergy Test My Pet Kit Bundle delivers in-depth insight into incredibly specific information on your incredibly special animal. Not only is this DNA test kit bundle informative and easy to use, but it's also currently available for only $120, down from $178.
This DNA My Dog Test Bundle works about the same way a human test works. The process is completely harmless and noninvasive. Simply swab the inside of your dog's cheek, send the sample back to the lab, and in about two weeks you'll receive a trove of information your dog may have wanted to, but could never tell you.
Some of the information included covers exactly your dog's breed, temperament, genetic precursors and traits, as well as potential genetic health concerns and predispositions for certain diseases. On top of all that, you'll get a breakdown of your pet's specific allergy makeup so you can help to make them have an even happier home.
Dogs do so much to make our lives truly special. It's about time we try to give back by getting acquainted with our canine companions like never before with at-home testing from DNA My Dog, now just $120.
Prices subject to change.
---
---
---
The BroBible team writes about gear that we think you want. Occasionally, we write about items that are a part of one of our affiliate partnerships and we will get a percentage of the revenue from sales.