Thought the Antonio Brown saga was over after his frostbitten feet finally healed and he finally decided on a new helmet and finally returned to the Raiders after he allegedly threatened to hit general manager Mike Mayock and called him a cracker?
Well, guess what you foolish folks…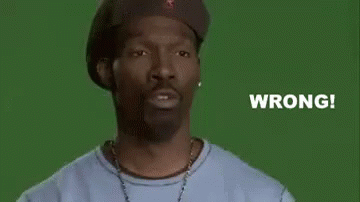 In yet another turn of egotistical events, Antonio Brown has released what amounts to a movie trailer about himself that's overlayed with audio of his critics in the media — Rich Eisen and Stephen A. Smith, to name a few — and what appears to be a private phone conversation with Raiders head coach Jon Gruden.
"With all these false narratives antagonizing me, it's time for me to control my own narrative. Show the world I'm not the bad guy. Show the world you can free yourself from the lies and become your own person. I am not just AB the football player, I am Antonio Brown, the person, who paved a way for himself to be in charge of his own life. Watch for yourself," Brown wrote on Instagram.
There simply is no other way to put it at this point: Antonio Brown is redefining what it means to be an egomaniacal, self-interested prima donna wide receiver.
Prior to the release of this truly self-aggrandizing video, the most recent news surrounding Brown was that the Raiders had decided not to suspend him for conduct detrimental to the team and that he was expected to play when Oakland opens up their season against the Denver Broncos on Monday night.
Surprisingly enough, ESPN's Chris Mortensen says that Gruden has seen the video and was "amused" by it and thought it was "awesome".
Regardless, it's safe to say that Antonio Brown's tenure in Oakland thus far has been exactly what everyone — except for the Raiders, apparently — thought it was going to be as soon as the trade was made: an absolute flaming trainwreck.
***
Eric is a New York City-based writer who still isn't sure how he's allowed to have this much fun for a living and will tell anyone who listens that Gotham City is canonically in New Jersey. Contact him: eric@brobible.com.