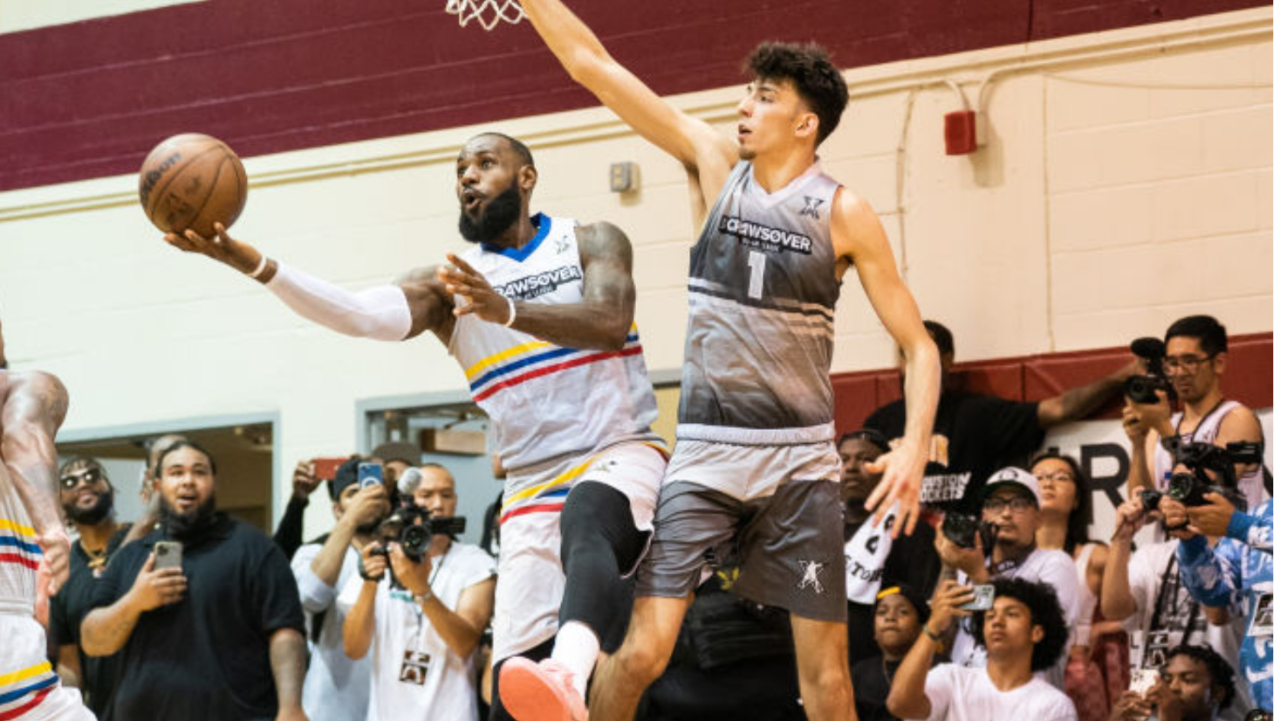 Chet Holmgren may have suffered a serious foot injury while playing in Jamal Crawford's "The Crawsover" Pro-AM game over the weekend.
During the game, Holmgren could be seen limping after trying to guard LeBron James on a fast break.
The CrawsOver Pro-Am game had to be canceled not long after Holmgren's play on LeBron due to unsafe court conditions because the court was too slippery and players could not keep their grip due to condensation on the hardwood floors
.
According to The Athletic's Shams Charania, the OKC Thunder believe Holmgren may have torn some ligaments in his foot and are trying to find out how bad the damage is.
NBA fans reacted to Holmgren getting injured at a Pro-Am game.