Jameson Williams is currently suspended for the first six games of the Detroit Lions' 2023 NFL season after violating the league's gambling policy, but his food choice while suspended might be an even bigger concern. His gastrointestinal tract must be in shambles.
Williams was drafted with the No. 12 overall pick in 2022. He missed the majority of his rookie season due to a torn ACL that he suffered in college but showed flashes of what he can do during the late portion of the season.
However, while on a road trip last season, Williams placed a bet on a college football game. He did so in the team hotel room, which goes against NFL rules, and he had the first six games of his first full season taken away from him as a result.
As the 22-year-old pass-catcher serves his suspension, Williams has been afforded the chance to learn how to cook. That does not appear to be how he is spending his time.
Williams posted a picture of his dinner earlier this week and… well… it was something!
He started be lining a styrofoam plate with Flamin' Hot Cheetos. And then he proceeded to cover the plate with hot canned queso.
Jameson Williams' dinner was ready.
Cheetos con queso was served!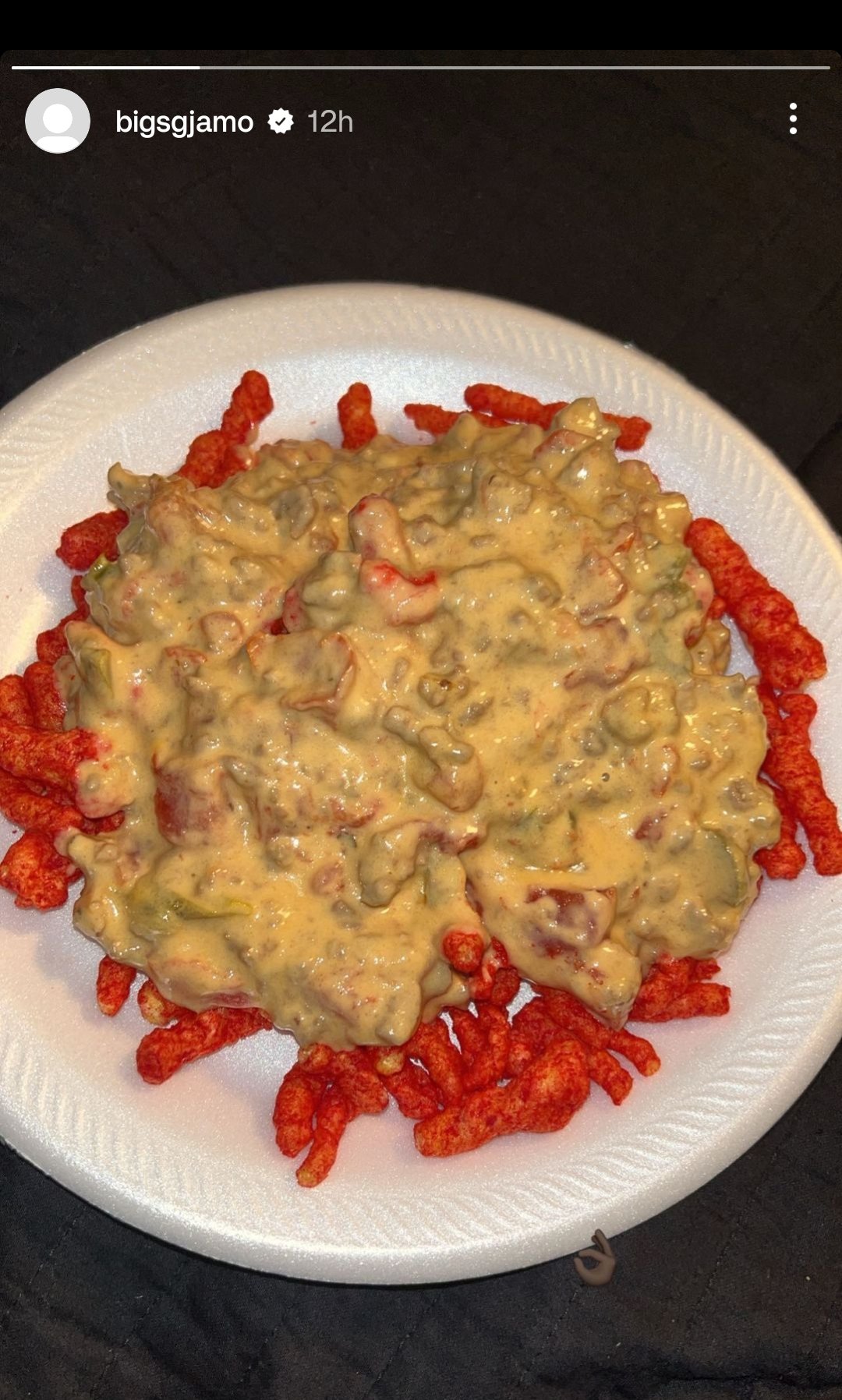 As gross as it looks, apparently it is a thing. Google pulls a ton of results and Eater even wrote an article about it. Still though…
Williams is consciously choosing to wage war against his insides. He is an NFL wide receiver that is having hot Cheetos and canned queso in the same meal, together, and nothing more.
If you thought that D.K. Metcalf's diet was bad, Williams might be the new leader in the clubhouse. Cheetos con queso is not a meal that should be consumed by anybody, let alone a first round pick!