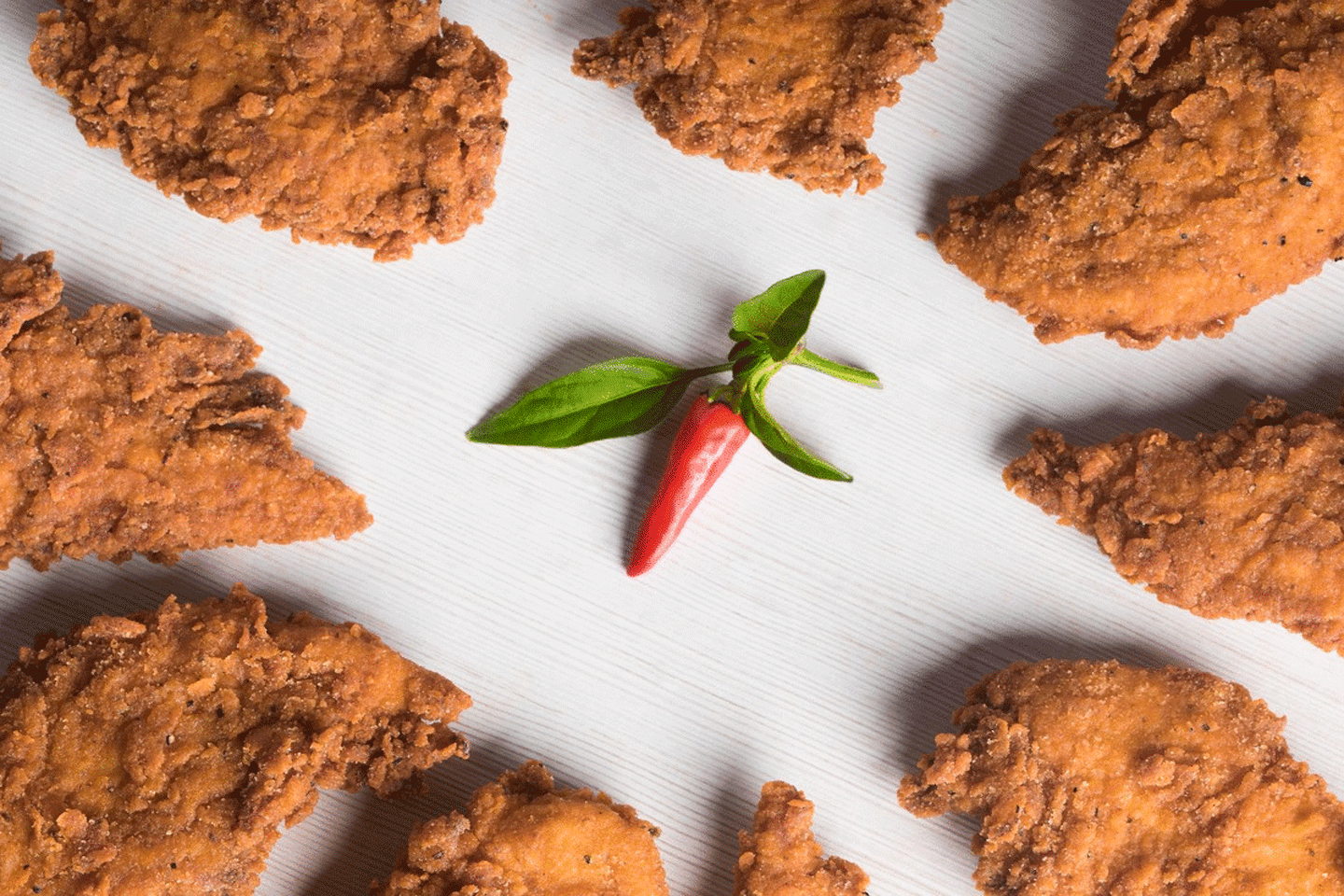 Chick-fil-A recently announced their plan to add two new item to the menu, a Grilled Spicy Chicken Deluxe Sandwich and Spicy Chick-n-Strips. That's right, nearly a year and a half after the chicken biscuit was discontinued, a new hero has risen to save the menu.
Apparently, their highly scientific chicken research found that 48 percent of consumers are interested in trying chicken entrees with new or unique flavors, and it's no shocker that spicy flavors continue to grow in popularity. While we should appreciate the Grilled Spicy Chicken Deluxe Sandwich, let's focus on the real headlines: Spicy Chick-n-Strips.
Chick-fil-A's spicy chicken sandwich has been a fan favorite for years, and I know I haven't been alone in hoping for some CFA Spicy 'Nugs. And what does Chic-fil-A do? They call my nuggets and up the ante to tenders.
Everyone from Burger King to McDonalds and Wendy's has dabbled in the spicy nuggets game, so it's no surprise to see Chick-fil-A raise the bar. Hopefully, the tests are a success and the Spicy Chick-n-Strips will soon be available everywhere.
So far, they seem like a hit:
Unfortunately, the new items are only available in select markets. Check out the press release below for the locations and additional info:
In response to customers' requests for more bold, spicy flavors, Chick-fil-A™ is testing two new spicy entrees – Spicy Chick-n-Strips and a Grilled Spicy Chicken Deluxe Sandwich – in select markets for a limited time. Starting today, customers can visit participating restaurants in Philadelphia, Central Texas and South Texas to try the new Spicy Chick-n-Strips. Customers in Orlando, Fla., St. Louis, and Knoxville, Tenn. will be among the first to taste the new Grilled Spicy Deluxe Chicken Sandwich.
One more thing: if you live in one of these markets, do us all a favor and go buy some Spicy Chick-n-Strips. The future of these (probably) delicious spicy chicken tenders depends on you, so go out there and make all fried chicken fans proud!