People Swear They Can 'Hear' This GIF, Can You?
GIFs have changed the way we use the internet. These short bursts of video are able to convey so many ideas, opinions, and feelings in only a few seconds. They are able to impart so much information without any audio. However, people swear they can "hear" sound in a new GIF despite it having no sound whatsoever. Confused yet? Let's check it out to see if you can "hear" the silent GIF.
This puzzling GIF from 2008 of power towers jumping electric cables was posted by Dr. Lisa DeBruine from the Institute of Neuroscience and Psychology at the University of Glasgow on Twitter and she asked, "Does anyone in visual perception know why you can hear this gif?"
WHAT THE WHAT?!?! I can hear or unconsciously imagine the sound of the thump and the thud of the transmission towers slamming into the ground.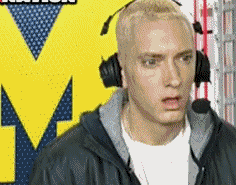 But not everyone can hear the sound that's not actually there. Lisa posted a poll and found that 55% of people could hear a thud from the GIF while 24% said they heard nothing. There's actually a scientific theory that can explain why you think you hear the boom of the impact.