Walt Disney was responsible for bringing a great deal of joy into the world, but I don't know if there's a more magical byproduct of his vision than spending a day drinking in every single country in Epcot.
It's one of those things everyone should do at some point in their life (f you're a real risk taker, I recommend you try going on Mission: SPACE with a multiethnic cocktail of alcoholic drinks in your stomach).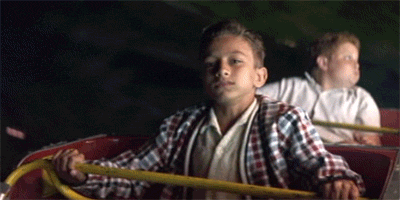 Unfortunately, Walt's other parks are all drier than a freshman campus, which is especially tough if you get dragged into going to Disneyland after you've reached the legal drinking age.
I don't necessarily have anything against Disney's signature park in theory but it's hard to argue It's A Small World wouldn't be a bit more bearable if you got to drink a couple of brews beforehand.
Thankfully, you'll finally have a chance to get your drink on at Disney in a way that doesn't involve downing a nip in a bathroom stall when the new Star Wars section of the park opens next year.
On Thursday, Disney revealed what visitors can expect when "Galaxy's Edge" premieres in 2019 and teased Oga's, its own version of the Mos Eisley cantina that will be slinging real, actual drinks (presumably in addition to that weird milk Luke drinks all the time).
Here's what you can expect when you pop into the greatest hive of scum and villainy:
Patrons of the cantina come from across the galaxy to sample the famous concoctions created with exotic ingredients using "otherworldly" methods, served in unique vessels. With choices for kids and libations for adults, the cantina will make for a great stop!
Sadly, it appears we won't be treated to the rockin' tunes of Figrin D'an and the Modal Nodes and their interestingly named genre of music as there's a new DJ in the house in the form of a converted pilot droid.
Hopefully he plays some throwbacks once in a while.