Welcome to the BroBible New Music Round-Up where we already upset about whoever is going to win a Grammy and our rage knows no bounds. Or maybe a few bounds. For more follow me on Twitter:  @ryanoconnell79
I read an interesting piece yesterday from Steven Hyden, where he makes the case for and against Dave Matthews Band being inducted into The Rock & Roll Hall of Fame. I think they should and I also think it'd be damn near madness if they aren't voted in.
Inductees will be announced next week and DMB best be there. If not, well, I'll be fine. The Rock & Roll Hall of Fame is a weird concept.
[protected-iframe id="43475962e400d7821d6ba2261d43008d-97886205-24270677″ info="https://open.spotify.com/embed/playlist/74hlUfX8rNI8eaPgb7jFTC" width="300″ height="380″ frameborder="0″]
This Week's Releases
Nathaniel Rateliff "And It's Still Alright"
Okay, I want to get this off my chest and start by apologizing to Mr. Nathaniel Rateliff.
Why?
Well, when I got wind of his intentions to release a solo album and then heard the first track from said solo album, "And It's Still Alright," I got a little salty. As a fan of Rateliff and the Night Sweats, I was a little put out by the fact that instead of doing another album with the band, he had chosen to make one by his lonesome.
Why you gotta do this, Nathaniel Rateliff, I said to myself while listening to the new tune, which I also quietly admitted (also to myself) was really good. Why go solo when you've only done two albums with the Night Sweats, Nathaniel Rateliff? What gives buddy?
But then I read an interview Rateliff did with Rolling Stone and now I feel like an asshole.
After releasing two excellent, lively and fun-as-hell albums with his old school soul outfit the Night Sweats, Rateliff found himself in the midst of trying times. He was struggling with maintaining his sobriety, seen his marriage fall apart and was reeling from the loss of his friend Richard Swift, who died in July 2018. His run of troubles led him back to the kind of songs he was writing before the Night Sweats, songs that were softer, haunting and more introspective.
"Part of my whole process as a person is to write, and in order for me to get through whatever it is I need to get through and my own journey, I needed to make a record of songs like these that I knew couldn't be on a Night Sweats record," he says. "I know what I want the Night Sweats to be or what they need to be for our fans. We deliver a certain thing. But these songs aren't that. Richard used to say, 'Keep pushing for those Harry Nilsson tunes, man.' And I was like, 'Well, we'll see how Nilsson I can get.'"
Rateliff hunkered down in Swift's home studio in Cottage Grove, Oregon with Night Sweats drummer Patrick Meese and James Barone, the drummer for Beach House and Tennis, and began recording new tunes. The result is And It's Still Alright, a collection of folksy, Americana ballads that run as dark as Night Sweats' tunes run light.
And It's Still Alright comes out on Stax Records on February 14. Rateliff performed the title track on The Tonight Show with Jimmy Fallon earlier this week.
Beach Slang The Deadbeat Bang of Heartbreak City
Philly punk rockers Beach Slang announced their new album, which was their first in three years, in October of last year with "Bam Rang Rang," a song with a title that couldn't make any more sense if it tried. The tune is a lighting bolt and literally sounds like the phrase Bam Rang Rang.
It's car chase music and flip tables over music.
It's bar fight music, man.
Three months later the rest of the album is here. Yet according to Pitchfork, the passage of time, whether it's the time between the release of that first single and the album or the length of time between albums themselves, weighs heavy on this new album's sound.
"Coming after nearly four years of lost momentum and squandered goodwill, The Deadbeat Bang of Heartbreak City lacks the near-delusional devotion to the redemptive possibilities of rock music that sustained Beach Slang's early work. There's something far less communal at play here: a desperation to keep Beach Slang alive."
Okay then.
I still think "Bam Rang Rang" is a pretty rad song, I don't care what Pitchfork says. Although if you're wondering what Pitchfork says about the tune, they say it's basically a repeat of "Atom Bomb," except twice as long for some reason."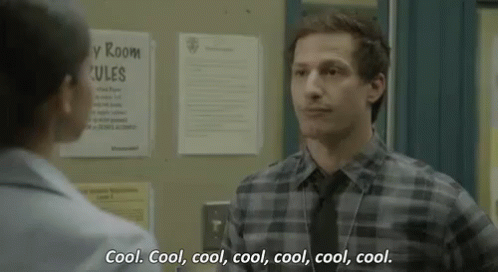 Let's cut Beach Slang some Beach Slack, okay.
It's hard to keep things exciting when you're a punk band playing a style of music that is largely defined by manic bursts of energy and excitement. Taking some time off is going to hurt. It's just going to.
Maybe the new album isn't as punk as the band's past albums, but it's still pretty gnarly garage rock and there's not a damn thing wrong with that.
For more on Beach Slang, I'd suggest this Rob Harvilla piece from The Ringer.
Denzel Curry 13LOOD 1N + 13LOOD OUT
This latest release from Florida rapper Denzel Curry seems to have been in the works since November 2018. Yes, that was a long time ago.
But it was back then that Curry posted a photo of a blood moon with the text "13LOOD 1N + 13LOOD OUT." People quickly assumed he was announcing a new project and I guess that he technically was, just not one that was coming out anytime soon.
It's not his fault that you made assumptions people.
Eh, it might be a little his fault.
Whatever. Now it's out and it's eight songs wrapped in a nice thirteen-minute package. I'm assuming that's what the 13s are for in the title. It's either that or to confuse old people.
Curry released the EP on YouTube earlier this week, saying "just when you thought it was over for me, just when you thought it'll be the end of me, just when you thought I wouldn't come back for another two years… I came to bring you a gift from the higher power of the ULT nation."
The EP includes rappers Ghostmane, Zillakami, Xavier Wulf, and AK from the Underachievers.
Future feat. Drake "Life Is Good"
About a minute or so into this song I had to check and see if this was a Drake track featuring Future or a Future track featuring Drake.
It says it's a Future joint but it kind of feels like a Drake song, mainly because my Canadian friend comes out first. I guess that's just a technicality though and as is often the case, I'm probably thinking about things too much.
Let's just all agree that this a team effort, regardless of who Spotify says the track is by.
It's also the latest collaboration from the two, a partnership that goes back to the 2015 mixtape What a Time to Be Alive. Whereas the stand-out track from that project was "Jumpman," a bumping and jumping joint, "Life Is Good" is a tad bit more leisurely.
And the video is just adorable, featuring Drake and Future toiling away at regular jobs like working at a fast-food spot, being mechanics, IT guys, chefs, and garbage men.
Don't you dare tell me that Drake and Future are the coolest garbage men ever to appear on screen. Charlie Sheen and Emilio Estevez would like to have a word.
As of Friday morning, there's no word as to whether or not this new track is part of something larger or is just a one-off release.
So yeah, standby on that one.
Jenny Lewis feat. Habib Koité "Under The Supermoon"
Jenny Lewis' excellent 2018 album On The Line was one of the year's most fun and enjoyable records and she's ushering in 2019 with a decidedly more laid-back track than what appeared on that album.
Her new collaboration with Malian singer and guitarist Habib Koité has a refreshing late-night, sing-a-long vibe to it as she sings about reckoning with the 2016 Presidential election.
In an interview with Entertainment Weekly, Lewis calls the song "a love song [that was] written in Jacmel floating in the Caribbean Sea under the supermoon of November 2016."
The track is part of Let The Rhythm Lead: Haiti Song Summit Vol. 1, a new album that "celebrates the work of the non-profit organization Artists for Peace and Justice." The album is set to be released on January 31.
Tame Impala "Lost In Yesterday"
"Lost In Yesterday" is the fourth song that Tame Impala have released from the upcoming album The Slow Rush and early reports have me feeling like it might be the most enjoyable and fun of the tracks they've released.
It's definitely the most upbeat.
Kevin Parker and company had previously shared "Borderline," "It Might Be Time," and "Posthumous Forgiveness."
The Slow Rush is scheduled to come out on February 14 which is good. If it was any later, there's a good chance they would have released the entire album before it came out.
Elsewhere in Music…
The Grammys Salute Prince Because They Effin' Should
Earlier this week the Grammys announced that they would be hosting an all-star Prince tribute concert two days after this year's ceremony honoring the late icon. Let's Go Crazy: The Grammy Salute to Prince will take place on January 28 and will air on television later this year.
Sheila E., a long-time Prince collaborator, will be the show's musical director along with producers Jimmy Jam and Terry Lewis. Sheila E. and her band will be supporting most of the acts performing as well as playing their own set.
So far St. Vincent, Beck, Usher, Alicia Keys, Foo Fighters, Chris Martin, John Legend, Gary Clark Jr., Common, Earth, Wind & Fire, H.E.R., and Mavis Staples are all confirmed to perform.
Bonnaroo Continues To Be The Weirdest Festival Out There
A week after Coachella announced their lineup, Bonnaroo, the resident weirdos of the summer music festival circuit, have announced theirs and guess what, it's effin' weird.
Why?
Because that's what Bonnaroo does.
This year's headliners are Tame Impala, Lizzo and Tool.
I told you. Bonnaroo is weird.
The rest of the lineup includes Miley Cyrus, Vampire Weekend, Lana Del Rey, the 1975, Run the Jewels, Megan Thee Stallion, DaBaby, Jason Isbell, Brittany Howard, Young Thug and more.
Tickets are on sale now.
This Week In Nailed It, Twitter
Now if that tweet doesn't make sense to you, that probably means you don't know who the Japandroids are.
That is ridiculous and you should be ashamed of yourself.
I saw Japandroids play in Philly a few years back and it was easily the loudest show I had ever been too. I thought the club was going to collapse into itself.
It was a lot of fun.
LISTEN TO JAPANDROIDS.
And Now, A Video of Two Dudes Playing Guitars
The two dudes in question are Marcus King (the long-haired fella) and Dan Auerbach (the bearded fella.)
The track, "Beautiful Stranger," is from King's upcoming album El Dorado. Auerbach helped produce and write songs for the album. King's album is set to be released next week on January 17.
And yes, it is a "really a good drinkin' song."
And We'll End Here
See you next week!