Welcome to the BroBible New Music Round-Up where the only Christmas song that truly matters is "Santa Claus Is Comin' to Town" by Bruce Springsteen. For more follow me on Twitter:  @ryanoconnell79
In honor of The Legendary Roots Crew releasing their first new song in two years, it's a playlist of The New Music Round-Up's favorite tracks from the band.
[protected-iframe id="f00f1495ee824f13f30e215f4f7f1bdd-97886205-24270677″ info="https://open.spotify.com/embed/playlist/5TDfLPaOhucGX6Qt7lGq2Z" width="300″ height="380″ frameborder="0″]
This Week's Releases
The Roots feat. Tish Hyman "Feel It (You Got It)"
When The Roots signed on to be the house band for The Tonight Show with Jimmy Fallon I was worried. As a long-time fan of the band, I was concerned that this new gig of theirs would prove to be a hindrance when it came to them making continuing to make music, to them effectively being The Roots.
Thankfully these concerns of mine have been all for nothing as The Roots have stayed productive despite having a regular gig.
In 2009 they released How I Got Over followed by collaborations with Booker T., Elvis Costello, Betty Wright, and John Legend. They then released undun in 2011 and in 2014, they dropped their last studio album …and then you shoot your cousin. Since 2014, they've contributed to a Hamilton mixtape and dropped a couple singles. Their last release came in 2017 when they contributed to the soundtrack for the Kathryn Bigelow film Detroit.
Long story short is that I should spend time worrying about other things and not the musical output of The Roots.
Earlier this week they released "Feel It (You Got It,)" which Questlove had debuted earlier in the fall when he was doing a DJ set at his alma mater, the Philadelphia High School for Creative & Performing Arts
The band is reportedly working on a new album and back in 2017, Questlove said they had 263 new songs recorded, presumably for this new album. With that being two years ago, it's crazy to think about how many they have in the bank now. Is it over 400?
Guys, all we need is 12 or 14 for a new album.
Brian Fallon "You Stole My Heart"
I'm always curious as to what happens to the other members of a band when the singer strikes out on his own. Like, the drummer for instance. What do they do? I know they could find another band, but they just don't have the built-in advantages the singer does.
For instance, if I tell you that Brian Fallon of the Gaslight Anthem has a new solo tune out and you're a fan of the band, you would most likely be interested. But conversely, if I told you that the band's drummer Benny Horowitz was in a new band and they had an album coming out, you would most likely be less interested.
It's not a knock on Horowitz, it's just being real. The news of the drummer doing something outside of the band is just not as exciting as the news of the singer doing something similar.
Ah but with that out of the way, Fallon did indeed drop a new song this week, the first single off of his upcoming album, Local Honey. It's Fallon's third solo album and is a continuation of him messing around with a more mellow vibe than the one Gaslight had.
Local Honey comes out on March 27th.
The Free Nationals The Free Nationals
Anderson .Paak's long-time backing band is stepping out on their own. Their debut album had been rumored for some time, but word got out a month ago that it was finally happening. The album was released today because some people actually keep their word these days.
If you're hip to what .Paak has been doing over the past couple years, then you'll know what to expect from The Free Nationals in that their album is full of delightful laid-back, jazz-tinged, funk grooves.
The album also features an impressive list of guests. .Paak is on it, but so is the late Mac Miller, T.I., Kali Uchis, Unknown Mortal Orchestra, Daniel Caesar, Chronixx and more.
Dirty Projectors Sing The Melody
Back in 2018, Dirty Projectors hunkered down in New York's Power Station Studios, sat down and recorded an album.
Now before you raise your hand to interject, mentioning that don't people normally record an album in a studio, I would say that while they do, it's rare that bands especially record everything at the same time. We're living in the digital age, kid. Everything is recorded at different times, dumped into a computer and poof, album.
So what's unique here is that Dirty Projectors recorded together and recorded live while in the studio, with the result being their new album, Sing The Melody. It's the band's first new album since 2018's Lamp Lit Prose.
One of the more interesting tracks on the album is the band's take on the Rihanna, Kanye West, Paul McCartney song "fourfiveseconds," which funny enough, was co-written by Dirty Projector Dave Longstreth. Another track, "Knotty Pine" was written by Longstreth and David Byrne of the Talking Heads.
MGMT "In the Afternoon"
I will check out anything MGMT releases based solely on the number of times I listened to "Kids" back in the day. I just feel like I owe it to them. I couldn't even tell you the number of times I listened to that song.
Thousands, maybe?
The duo debuted "In the Afternoon" last month at a show and on Wednesday they released a studio version of the song.
I'll say this, it's no "Kids," but I listened to it anyway.
Umphrey's McGee "Ride on Pony"
"Ride on Pony" has been in Umphrey's toolbox since all the way back in 2009. They had never recorded it though.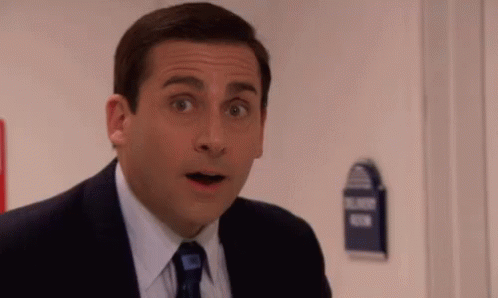 The track features the jam band, best known for dipping their toes in the eclectic pools of prog-rock and funk, experimenting with some good old, down-home country music. The ballad is a trip down memory lane through the lyrics and truth be told, is a pretty good tune that was written by the band's lead guitarist Jake Cinninger.
"This song goes back almost to pre-adolescence," Cinninger said in a statement. "It harkens back to the days of those mixed-up feelings and trying to cut loose. We tried to recapture some of those magical years gone past."
The band, as per usual, is on tour throughout the winter. They'll be in Denver for a four-show New Year's run.
Harry Styles Fine Line
On his debut solo album, Styles came out of left field and went headfirst into seventies arena rock. The results were surprisingly good.
If you're thinking I'm kidding, I'd point you towards "Kiwi" and then you'll get what I'm talking about.
On his follow-up album, Styles continues to go back as he goes forward. This time around, he's creeping closer and closer to the early 1980s. The new album has him letting loose a little bit (mushrooms will do that to you) as he delivers an album NME says is "a fun funk-inspired album."
Without getting too into current events, I'd say that a "fun funk-inspired album" is EXACTLY what we need right now.
Elsewhere in Music…
This Week in The Best of Late Night Performances
This Week in The Best of Late Night Performances (Holiday Edition)
Kanye News!
There's context to this, a reason why Kanye is covered in silver but you know, it's almost better if you don't know the context.
Wait, Before We Move On…
And yes, I had to look up what Atomic Number 13 is.
Spoiler: it's aluminum.
Unlike this tweet, which is gold.
Something You're Actually Kind of Interested In
I have a Spotify account. I'm listening to Spotify right now.
Something I have never once thought about though is where Spotify came from and how it got started. That actually seems wild seeing as how ingrained Spotify is in our lives these days. We know about Facebook's origin story and have a working knowledge of how Twitter came to be, but Spotify, which is just as popular in some cases as those services are, is more of a mystery.
Netflix is looking to change that.
Earlier this week it was announced the streaming giant is developing a new show inspired by Spotify Untold, a book about Spotify's history and creation.
From the announcement:
"At the height of piracy, established heavy-hitters were fighting against where the turbulent music industry was heading. The series centers around young Swedish tech entrepreneur, Daniel Ek, and his partner Martin Lorentzon, who revolutionized a whole industry by offering free and legal streamed music around the world. It is a story about how hard convictions, unrelenting will, access, and big dreams can help small players challenge the status quo by evolving the way we can all listen to music."
File under: sure, let's do it.
And We'll End Here
See you next week!