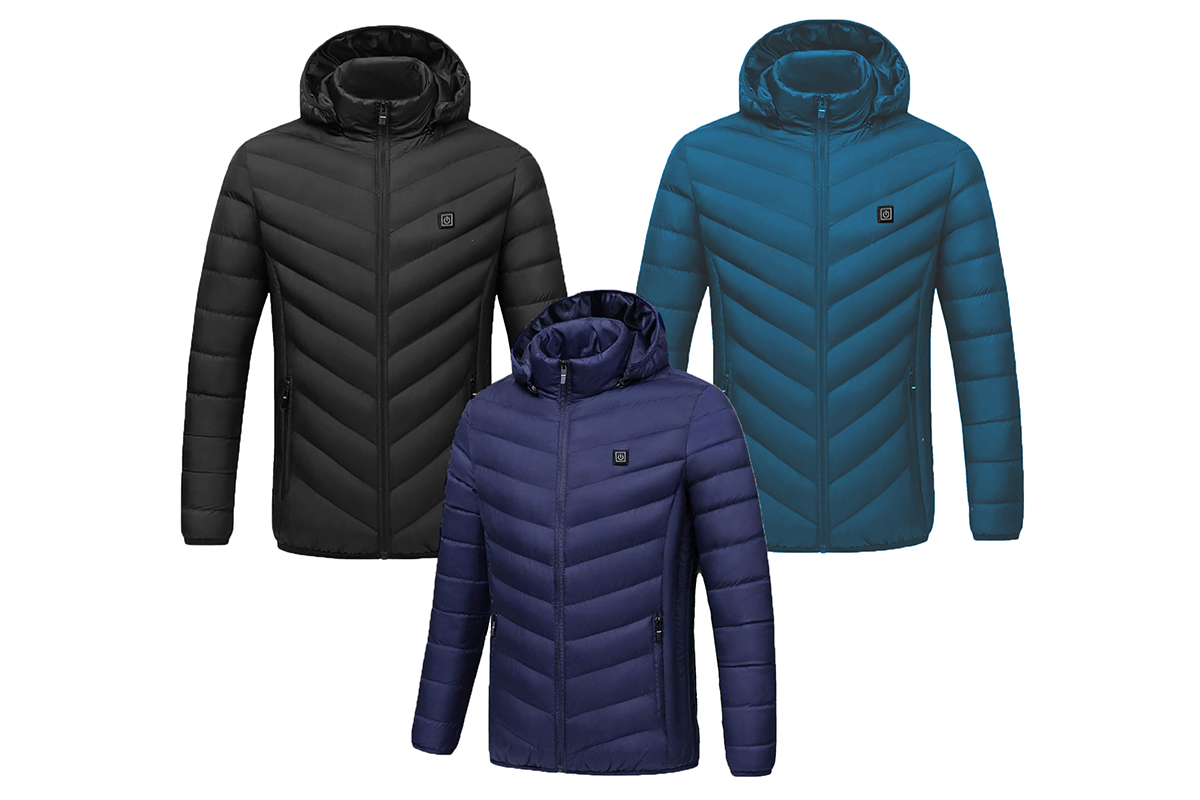 STACKCOMMERCE
Winter is officially here, and if you live in an area that experiences regular snow this season, the temperatures have finally reached a chilling point. In the rest of the country, it seems they've already been there.
Winter doesn't need to be so cold that it's uncomfortable, though. Having the right winter gear can make or break your season. In fact, the reason why people hate the cold weather is because they don't dress appropriately for it. Well, now you can dress for any temperature with this stylish heated jacket by Caldo, which is on sale right now for only $59.99.
The CALDO-X Heated Jacket is your powerful ally in the battle of the "brrr". Not only is it modern and chic, but it's able to crank out heat keeping your body warm and protected from the elements for up to eight hours of continuous usage. That's because the jacket contains a heating element that lets you cycle between three different heating levels. Simply plug a power bank (not included) into the CALDO-X's USB port and turn it on to start heading the jacket.
On top of that, the jacket itself utilizes an ultra-thin carbon fiber lining that wraps your body in warmth in areas where it's needed most. The shell is constructed of a weather-resistant, heat-trapping layer to keep heat in and the elements out. It's a must-have accessory for any of your outdoor activities this winter. Whether you're taking the dog for a walk at night or waiting in line for the ski lift this jacket will keep you warm.
The jacket comes in a variety of sizes and colors to fit any palate or frame. Normally $259, you can grab your own CALDO-X Heated Jacket for $59.99 in a variety of sizes and colors: small in black, navy, or denim, large in black, or extra-large in black, navy, and denim.
Prices subject to change. 
---
---
---
The BroBible team writes about gear that we think you want. Occasionally, we write about items that are a part of one of our affiliate partnerships and we will get a percentage of the revenue from sales.