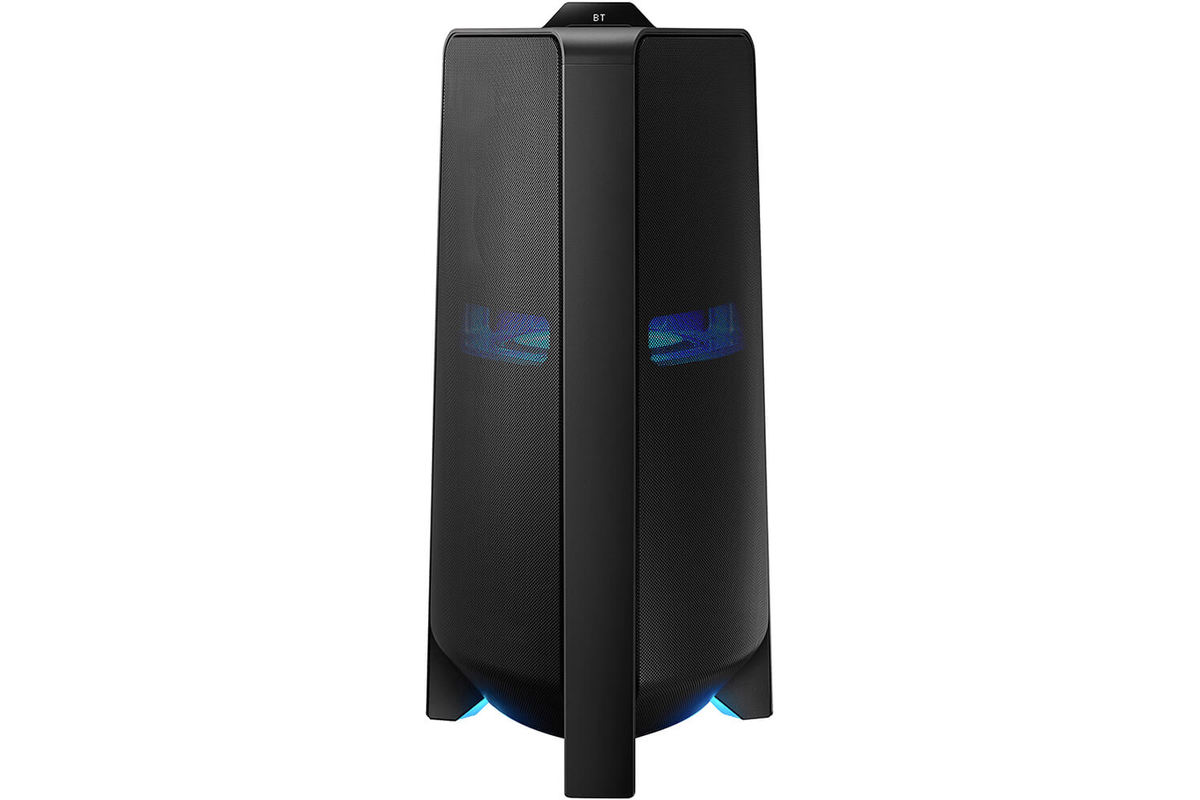 StackCommerce
When you have the right equipment, entertaining is not only fun but also easy. The right party gear can mean a lot of things, whether it's food, or drink, paper towels to clean both up, or an awesome setup to crank the music and keep the party going. That last one can be tricky. The sound might be loud in one area, but barely audible in another. Well, that can be a thing of the past with this great deal on a Samsung Sound Tower.
The Samsung MX-T70 Sound Tower is the ultimate in at-home sound quality. This powerful yet compact tower delivers not only incredibly loud audio but also maintains crystal clear quality even at high volumes. Best of all, this tower is currently on sale for only $396.98, or 50% off.
The MX-T70 is a must-have for anyone looking to host an unforgettable party, take their DJ-ing game to the next level, or completely upgrade their man cave. The speaker features bi-directional sound blasting out at 1500W and a 10-inch woofer that fills any room or backyard with sound. You can link it with other Samsung Sound Towers to create a surround sound effect for a truly extraordinary experience.
Users love the Samsung MX-T70 for its incredible sound quality and awesome volume, giving the speaker an average rating of 4.7 stars on Amazon. One customer remarks, "It sounds like a complete audio system packed into an amazing single tower. I recommend this to anybody that appreciates listening to music at its apex!"
Upgrade your at-home audio experience with this incredible deal on a powerful Samsung MX-T70 Sound Tower. Normally $799, you can grab it now for 50% off, dropping the price to just $396.98
Prices subject to change.