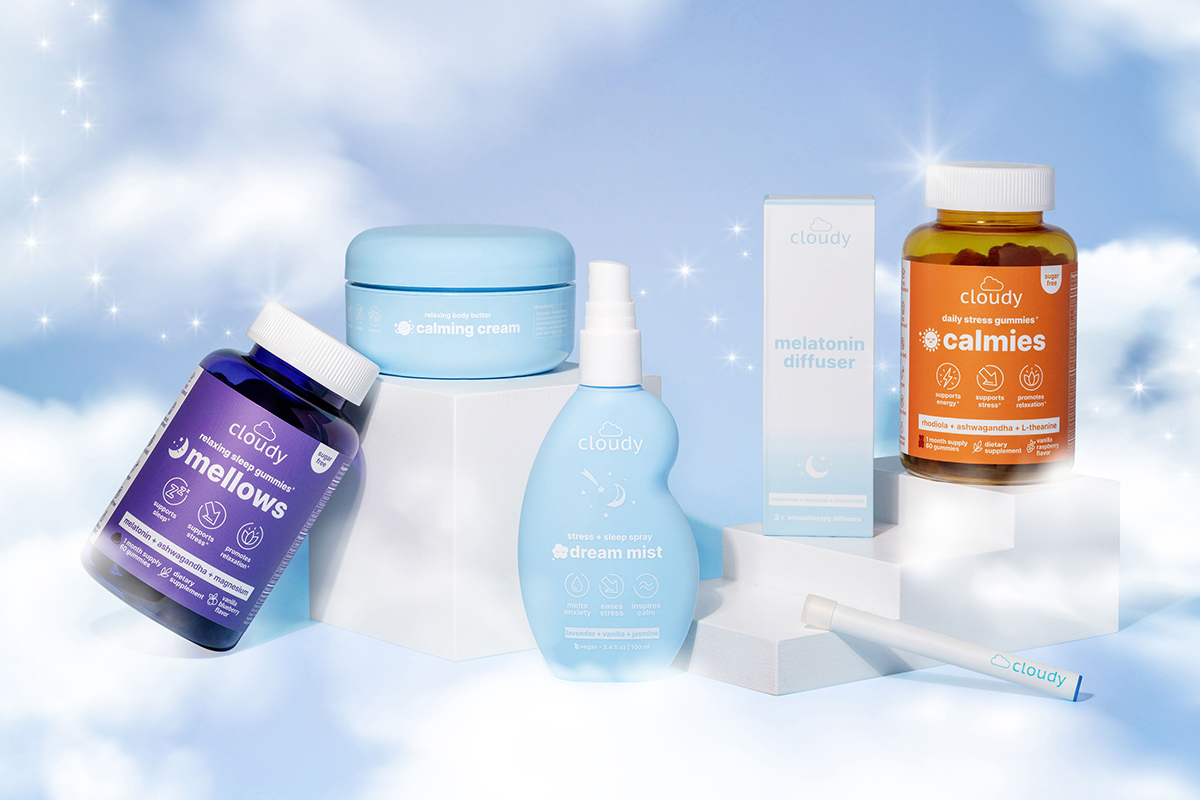 If you're someone who struggles with sleep, join the club. Unfortunately, millions of Americans report either not getting enough sleep, or, if they do clock enough hours, getting inferior quality sleep. To make matters worse, as many as 55% of Americans say they deal with stress on any given day. A condition much improved by sleep, but one which paradoxically makes it harder to sleep. This natural occurrence is very important to the body, and one company is out to help the world sleep better.
Cloudy is an all-natural, vegan, and drug-free solution to the sleep problem. This company's fleet of products covers everything from pre-bedtime gummies to personal melatonin mist diffusers. And right now you can get a $100 eGift card to use on its website for only $79, an instant savings of 21 percent.
As featured in Touch of Modern, Google Brand Accelerator, Forbes, and Sleep Review, Cloudy was founded by an 18-year-old student with a dream to build a dream building company. Grimly aware of the high levels of stress and low levels of sleep in society, John Robb decided to do something about it. He started a company to help people relax and find natural sleep.
Users of Cloudy's products absolutely rave about how transformative they have been in their life. One user left a satisfied review, sharing, "This cloudy product solved my specific problem of NOT just being sleepy, but actively delivering me into dreamland. No more staring at the ceiling drowsy. For me preparing for dreamland was difficult because I did not want to turn off the tv or put down my phone. I used the cloudy product and I wanted to shut down surrounding distractions…next thing you know…alarm clock is going off. I wake up refreshed not all loopy and drowsy."
Start getting better sleep tonight with more than 20 percent off anything from the Cloudy store.
Prices subject to change. 
---
---
---
The BroBible team writes about gear that we think you want. Occasionally, we write about items that are a part of one of our affiliate partnerships and we will get a percentage of the revenue from sales.