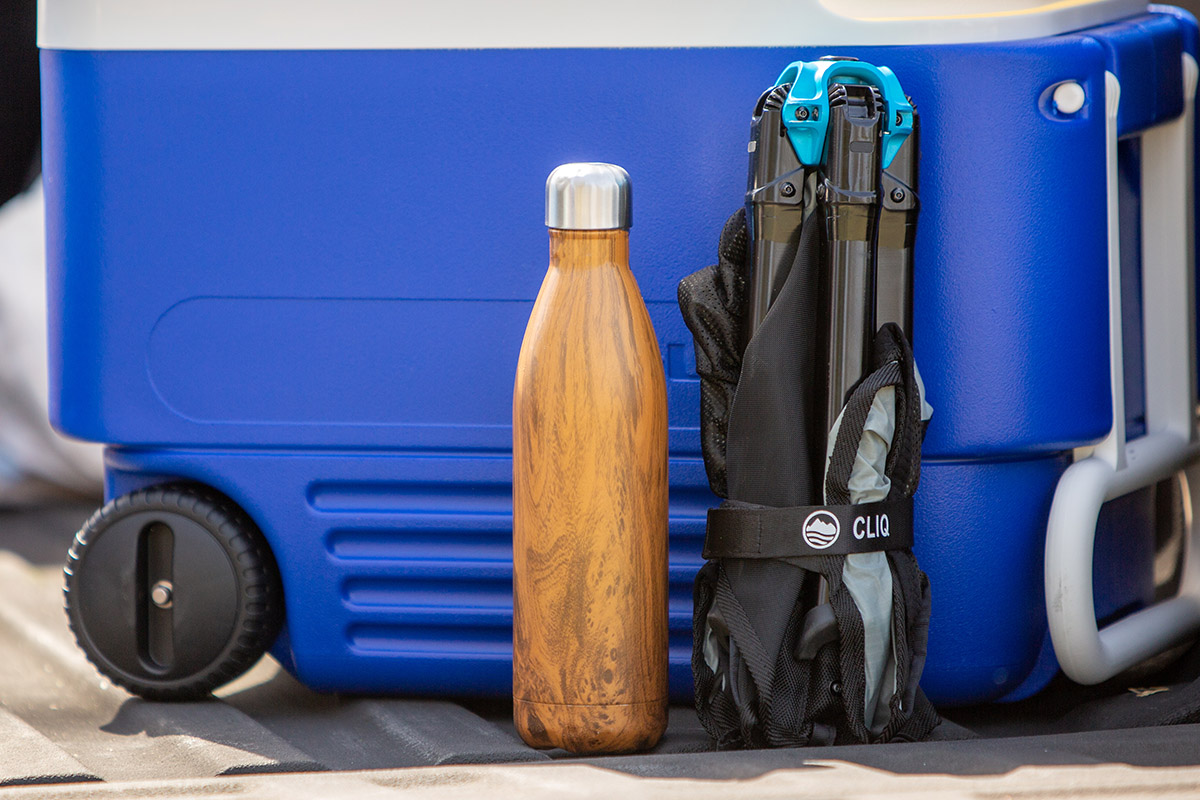 When you're trying to hang out and relax, there's nothing worse than an uncomfortable seat. It doesn't matter if you're camping, at the beach, a tailgate, or just spending some time in a park on a nice day. Having a comfortable place to park yourself is a must. And thanks to the extraordinary work by a company called CLIQ, that's something you don't have to worry about during your next weekend out.
The CLIQ Portable Camping Chair is the last portable chair you'll ever need (unless, of course, you realize you need another one). This camping chair's design keeps three things in mind: durability, portability, and comfort, and it hits the mark on all three. And right now, you can take home this ultra-compact chair for only $89.99, down from $99. Or, if you don't want to sit alone, make it a two-pack for $159.99, regularly $179.
This chair is unlike any folding chair you've used before. First, it's constructed of ultra-durable anodized aluminum and ripstop ballistic nylon, so it's ready for any adventure. The seat's design offers superb lumbar support without that sinking effect that other folding chairs often give. And on top of all that, you can assemble the CLIQ chair quickly and easily. When it's time to disassemble the CLIQ, it folds neatly into the size of a bottle.
Users love the CLIQ portable chair for its high portability and extreme comfort, giving it an average rating of 4.5 out of 5 stars on Amazon. One verified customer raves, "I can't believe how compact this chair is! It's also well made with very strong and durable materials and is to built to last which is unusual these days. It's very comfortable… besides using outdoors, I even use it in the house for extra seating when needed."
Never miss another opportunity to enjoy any outdoor event with a chair portable enough to go wherever you go. Purchase the CLIQ Portable Camping Chair now for $89.99, or 10% off. Or, you can grab two for $159.99, or $80 each.
Prices subject to change.