The Boston Red Sox are coming off one of the most historic seasons in their legendary history after winning the World Series against the Los Angeles Dodgers last month. And, while the 108 regular season victories and the title of "World Champs" is cool and all, Red Sox players are probably just as happy with the insane amount of money each is about to receive for being on the title-winning club.
MLB announced the payouts for all 10 teams who reached the postseason this year and, as you might have expected, the Red Sox players cleaned the F up. According to TMZ Sports, each player on the Boston Red Sox during the World Series will receive a bonus check of $416,000 each after MLB divides up the $88 million earned in revenue from postseason play.
Guys, that's a nice little holiday bonus, don't you think? I know one guy who would happily take that over some Jelly of the Month Club membership.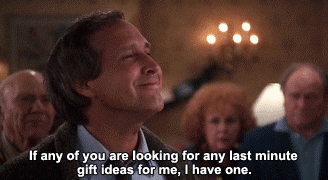 Anyway, while the Boston Red Sox players can, presumably, buy a new condo downtown with that kind of coin, the $416,000 each is receiving actually falls a little bit short of the amount players from last year's champs, the Houston Astros, earned. Per TMZ Sports, that was around $438,000. Still, I'm not sure too many people are complaining.
As for the rest of the MLB teams who reached the postseason, here's how the $88 million in revenue earned by MLB during the playoffs — made mostly up of ticket sales and merch — are divided up for each player. The league rewards the teams who advanced the furthest, so that's important to note.
Los Angeles Dodgers: $267,027.49 per player
Houston Astros: $154,656.05 per player
Milwaukee Brewers: $122,957.13 per player
New York Yankees: $43,081.55 per player
Atlanta Braves: $40,375.74 per player
Colorado Rockies: $40,335.96 per player
Cleveland Indians: $37,040.29 per player
Oakland Athletics: $19,760.35 per play
Chicago Cubs: $16,155.34 per player
If this isn't more of a reason to teach your kids to play baseball, I don't know what the hell is. That's some serious cash for being part of a playoff team, dudes.