The 8 Funniest Fictional Frats
WHAMMY! Cubs Players Dressed As 'Anchorman' Characters And Ron Burgundy Returned To ESPN
I've got a BIG story for you. The Chicago Cubs are not in Milwaukee, so no need to bark twice. But they are on a west coast trip that takes them to San Francisco, L.A., and San Diego (Fun fact: discovered by the Germans in 1904, they named it "San Diego," which of course in German means "a whale's vagina."). During the road trip, Cubs manager Joe Maddon has suggested that his players dress up like 70s news anchors from the movie "Anchorman."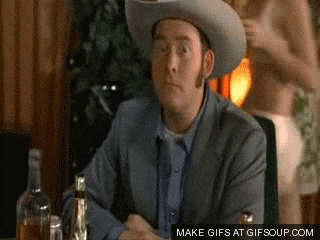 "It's the Ron Burgundy slash Brick Tamland — and I also wanted to include Tommy La Stella tribute — road trip, where 60 percent of the time works every time, sponsored by 'Sex Panther' cologne trip," Maddon told MLB.com's Carrie Muskat.
Where'd you get your clothes… from the… toilet store?
"Joe bounced stuff off of us and we said, 'Yeah, this one will be cool and fun because we're going to San Diego and we can wear it there and coming back,'" Jason Heyward said. "I'm sure teams have done it before."
I do trust that none of the Cubs players dressed up as James Westfall or Dr. Kenneth Noisewater.