One of the most famous sketches of Key And Peele's sketch comedy show is McCringleberry's Excessive Celebration which detailed how many "pumps" a player is allowed to get away with during a touchdown dance without getting penalized.
Back in 2015, Von Miller was hit with an $11k fine for doing the McCringleberry pelvic thrust during a game.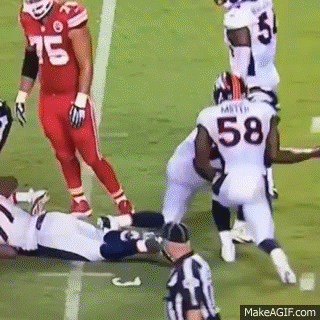 Last night, Key from Key & Peele revealed on Conan that comedy duo actually paid Miller's fine.
Awesome.