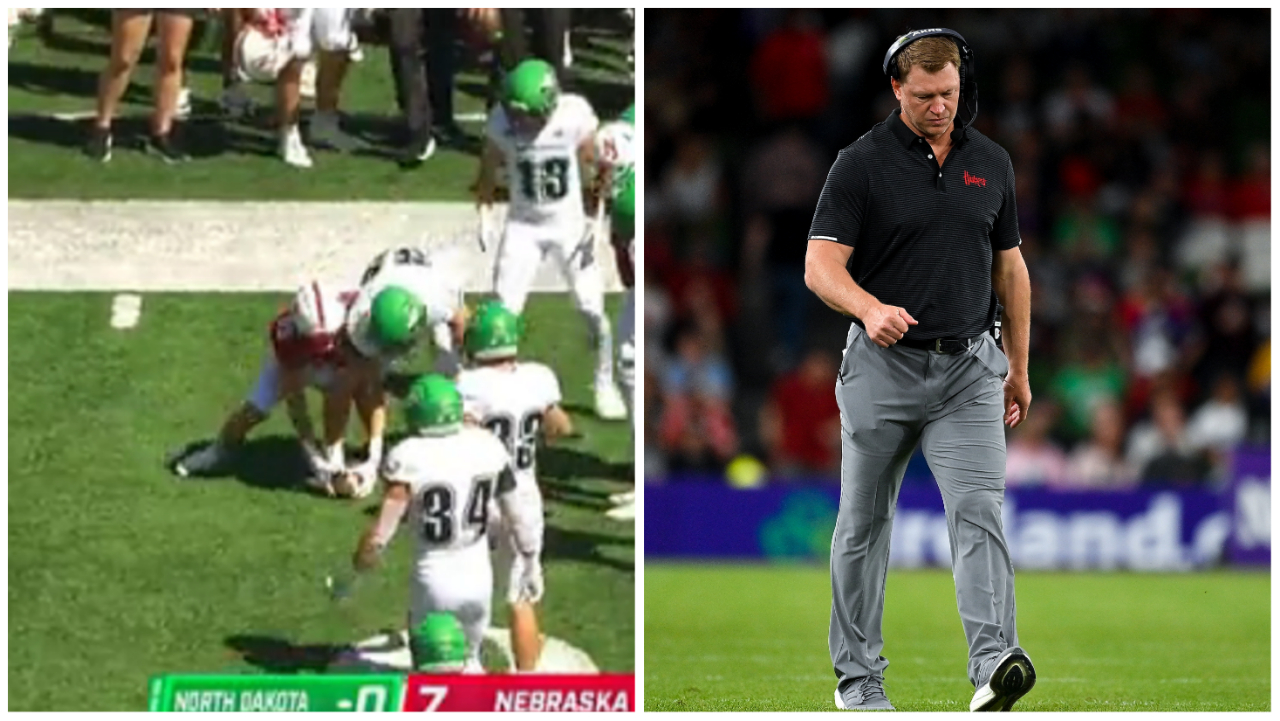 It's been a bad few weeks for Nebraska head coach Scott Frost.
Last week, Nebraska suffered an embarrassing loss to Northwestern after going for a bizarre onside the kick.
On Saturday, the Cornhuskers suffered another embarrassing play after a North Dakota punt was going to be called dead but a Cownhuskers player had a brain fart and tried to pick up the ball which got wrestled out his hands by a Fighting Hawks player.
The play got some interesting reactions from fans on social media.
"Scott Frost gone," said one fan.
"The correct number of times to do this in your HS and above football career is zero. This is a pee wee football mistake."
"Week after week the same stuff,"
Nort Dakota ended up tying the game and fans are wondering Scott Frost's days are numbered in Nebraska.