We all know that ESPN's Stephen A. Smith is, arguably, one of the king trolls in sports media. Whether it was his time on First Take with fellow troll, Skip Bayless, back in the day, or currently on the same show with Max Kellerman, Stephen A. offers up ascinine opinions to get a stir from sports fans all over the place.
Well, today he did what he always does, weighing in on why New Orleans Pelicans superstar Anthony Davis will never win the NBA MVP. Brace yourselves, guys, because it's about as dumb of a reason as anything Stephen A. Smith has ever said.
Yep, your ears heard that correctly. Stephen A. Smith actually proclaimed that voters would refuse to take Anthony Davis seriously as a league MVP candidate because his home arena is called Smoothie King. Dude, WTF?!? I know Canada just legalized weed, so maybe Stephen A. took a quick trip up there to get himself some sticky icky stuff before saying this? Or maybe he's actually lost his mind?
The entire video is hilarious, and, if it weren't Stephen A. Smith saying it, no one would even bat an eye. Literally, this is how everyone would react.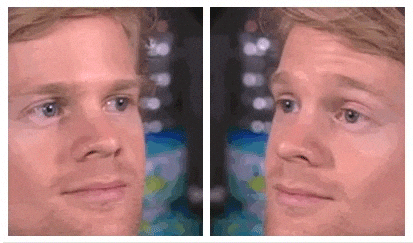 Even still, given Stephen A. Smith's credentials, I'm pretty sure people are still reacting that way. Oh, and for the record, Anthony Davis went out and dominated the Houston Rockets last night, dropping a cool 32 points, grabbing 16 rebounds, dishing 8 assists and swatting 3 shots. Sure, it was on the road. But, still, I don't give a damn if the arena is called The Boner Dome, those are MVP kind of numbers.
For the record, I love Smoothie King. In fact, I can't wait to drink a 32-ounce smoothie at Smoothie King Arena the next time I visit New Orleans to watch Anthony Davis play basketball.