The knuckleball is witchcraft. The knuckleball is the devil's play thing. The knuckleball giveth and you best believe the knuckleball taketh away. You live by the knuckleball; you die by the knuckleball. Don't believe me? Ask anyone who is a fan of a team with a pitching staff that features a knuckleballer. My friends, it is a true roller coaster of emotions.
Now, the biggest issue with the knuckleball is reliability, mainly, its incredible lack of reliability. A pitcher's knuckleball is either working or it isn't. If it is working, then giddy up, sit back and watch the magic unfold, the ball dropping off the face of the earth like a ten-ton weight. The batter is helpless. Sometimes the catcher is too. It's delightful.
But if a knuckleball isn't working? Cue up every GIF featuring someone cringing you can find because you'll need them all, kid. Things are going to get ugly because this pitcher, the one known for his knuckleball is now throwing batting practice and relying on his wits. It rarely ends well.
Fans of the Boston Red Sox who followed the team from the mid-1990s through the first decade of the 2000s know all too well of the wicked sorcery that is the knuckleball very well thanks to pitcher Tim Wakefield, who pitched for the team from 1995 to 2011.
When Wakefield was on, his knuckleball was a lethal weapon, one that could make the most talented of hitters look like beer league raggamuffins. In 11 of his 17 seasons in Boston, Wakefield posted double-digit wins, all while rarely hitting eighty miles per hour on the radar gun.
Yet, despite his success, a Wakefield start was always met with a unique sense of anticipation for Sox fans. You really never knew what you were going to get and really the only good thing about it was that you knew pretty early on what kind of day it was going to be.
Ironically enough, Wakefield himself didn't know he was going to be a knuckleballer early on in his career. So let's start there.
Tim Wakefield's Early Life And Career With The Pirates
Wakefield was born in Melbourne, Florida. After playing baseball in high school, Wakefield went on to attend Florida Tech University as a first baseman, where he wasn't known for funky pitches but for hitting home runs.
The power-hitting Wakefield racked up 40 homers during his time at Florida Tech, including a school-record 22 dingers in a single season. His success led him to be drafted by the Pittsburgh Pirates in the eighth round of the 1988 draft.
Unfortunately, his power did not come with him once he joined the Pirates organization (at one point was told by a scout that with his skills, he'd be lucky to make it past Double-A). If Wakefield wanted to make it to the majors he was going to change it up.
Good God, it's Ross Gellar's music!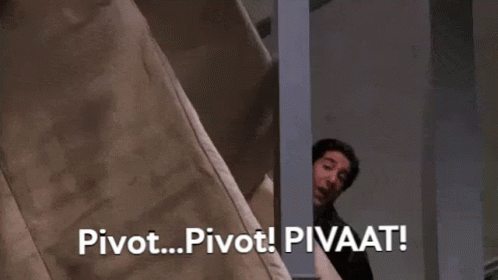 When it came to pitching, Wakefield elected to develop a knuckleball, saying at the time, "I just want to be able to say I tried everything I could to make it." Duly noted, sir.
Debuting as a pitcher the next year in Single-A, Wakefield led the league in wins, innings pitched, and complete games. The next year he was promoted to Double-A, where he went on to lead all Pirates minor leaguers in wins, innings pitched, and complete games. He finished the season with a 15–8 record and a 2.90 ERA.
After starting the 1992 season in Triple-A, he was called up to the bigs. In his Major League Baseball debut, he threw a complete game and struck out ten batters over the course of 146 pitches. By the time the season ended, he was named National League Rookie Pitcher of the Year by The Sporting News and finished third in the voting for the real, actual Rookie of the Year.
In the National League Championship Series versus the Atlanta Braves, Wakefield threw two complete games, winning both, and was poised to win series MVP if not for the Braves coming back to win.
Remember what I said about the mysterious voodoo of the knuckleball? You live by it, but you can die by it.
In 1993, Wakefield died by it. Unable to get a grip on his go-to pitch, Wakefield tumbled back down to earth, going 6-11 with a 5.61 ERA and spent the season going back and forth between Pittsburgh and the minors. The following year was just as bad and in the strike-shortened season, Wakefield spent the bulk of his time trying to get his groove back in the minors.
By the start of the 1995 season, his postseason success in 1992 was a distant memory and the Pirates released him.
Tim Wakefield's Career With The Red Sox
Wakefield wasn't unemployed for long. Shortly after Pittsburgh released him, Boston took a chance on him. Initially sent to the minors, where Wakefield was fortunate enough to work with two professional knuckleballers: Phil and Joe Niekro.
With their help, Wakefield was able to right the ship and with Boston's rotation, which was led by Roger Clemens and promising youngster Aaron Sele. Wakefield was called up and immediately provided some stability. He went 16-8 that year and at one point during a 17-game stretch, went 14-1. He finished third in the voting for the American League Cy Young, thirteenth in MVP, and was named American League Comeback Player of the Year.
Over the next three seasons, Wakefield recorded 43 wins and things were good. Then things went south again and in the following three seasons Wakefield had losing records, logging double-digit losses in each.
In 1999, with Boston's closer landing on the disabled list, Red Sox manager Jimy Williams took advantage of the unique versatility Wakefield provided by inserting him into the closer's role. He ended up recording 15 saves before returning to the starting rotation although he would continue to shuttle back and forth between the two roles for the rest of his career.
In 2003, the Red Sox went 95-67, finishing second in the American League East. After beating the Oakland A's in the Division Series, they went on to face the New York Yankees in the American League Championship Series.
Wakefield won games one and four for the Red Sox but his biggest and most memorable moment came in game seven when he was brought in to pitch in extra innings. He retired the side in the tenth but the wheels came crashing off against Aaron Boone in the eleventh, who homered on the first pitch he saw.
The next year, under the guidance of new manager Terry Francona, the Red Sox again finished in second place and again faced the Yankees in the ALCS. You might have heard about it. The Red Sox came back from being down three games to none to win the series, go on to win the World Series, and win the championship for the first time in 86 years. It was pretty sweet.
For his part, Wakefield went 1-0 in the postseason with his biggest contributions coming as a reliever, helping to eat up innings and save Boston's starters, Curt Schilling, Pedro Martinez, and Derek Lowe, from overextending themselves.
Over the course of the following years, Wakefield remained a valuable member of Boston's pitching staff, as both a starter and reliever. The level of exertion needed to throw a knuckleball allowed him to be especially flexible, able to jump in and spot start or eat up innings with little advanced notice. He won 16 games in 2005, 17 in 2007, 10 in 2008, and 11 in 2009, when he was also named to the All-Star team. In his last season with the Red Sox in 2011, Wakefield went 7-8.
One of the more interesting subplots during Wakefield's time with the Red Sox was the catching situation. The knuckleball is a fickle little devil and a true son of a gun to try and catch. Not everyone can do it, with one of those people who routinely had problems doing so being Jason Varitek, who was Boston's primary catcher.
As a result, Wakefield needed his own man behind the plate and found him in Doug Mirabelli. Boston traded for Mirabelli in 2001, and Mirabelli soon found himself replacing Varitek whenever Wakefield was in the lineup, replacing Varitek. Mirabelli was something of an offensive liability but did occasionally surprise folks (he's the only player in history to hit six or more home runs in six consecutive seasons where he had fewer than 200 at-bats).
Mirabelli was traded to the San Diego Padres after the 2005 season but his time away from Boston—and, more importantly, from Wakefield—didn't last long, as he was required by the Red Sox in May of 2006. Mirabelli stayed with Boston until his retirement in March 2008. With Mirabelli gone, Boston resorted to using a rotating cast of catchers, each using a variety of different gloves and tricks to catch for Wakefield.
What Happened To Tim Wakefield After He Retired?
After seventeen years with Boston and two with the Pirates, Wakefield called it a career on February 17, 2021. He had been offered a minor league contract and an invitation to spring training but elected to pass.
He walked away from the game with third-most wins in Red Sox history (behind Clemens and Cy Young), second in strikeouts (again behind Clemens), and first in games started as a pitcher and innings pitched. Thanks to the unpredictability of his signature pitch, Wakefield hit the seventh most batters of all time. He was also the oldest player in the league in each of his final three seasons.
In retirement, Wakefield was able to spend more time focusing on charitable causes, something he had done throughout his career. The Red Sox had nominated him for the Roberto Clemente Award, which is given to the player who "best exemplifies the game of baseball, sportsmanship, community involvement and the individual's contribution to his team" eight times, with him winning in 2010.
During his career Wakefield partnered with the Franciscan Hospital for Children in Boston, bringing patients to Fenway Park, and hosted a charity golf tournament. Other organizations and causes Wakefield was involved with include New England's Pitching In For Kids, the Space Coast Early Intervention Center in his hometown of Melbourne, and Garth Brooks' Touch 'Em All Foundation.
Wakefield was named Honorary Chairman of the Red Sox Foundation in 2013.
Beyond his charity work, Wakefield has been a part of NESN's Red Sox coverage since 2012, serving as a studio analyst. He splits time between Boston and Florida with his wife Stacy. The couple has two children.