Oh, you thought that because Antonio Brown's frostbitten feet had finally healed and that he finally decided on a helmet that the AB drama in Oakland was over?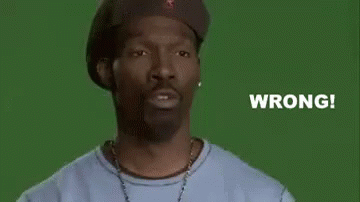 No, in fact, Antonio Brown's egotistical psychosis has only gotten worse, as a midweek altercation with Raiders general manager Mike Mayock — that saw Brown allegedly threaten to hit Mayock — now has the mercurial wide receiver on the verge of being suspended and possibly released.
Following the dust-up with Mayock, the Raiders are reportedly considering suspending AB for conduct detrimental to the team, which would potentially void his $30 million of guaranteed money (and if that happens, look out, world, because AB will go full crazy town).
And according to Stephen A. Smith, Brown deserves any punishment that comes his way, as the famed First Take host characterized Brown's behavior has "embarassing", "petulant", and "selfish".
At the time of this writing, while the Raiders have yet to make an official statement on how they plan on handling Brown, NFL insider Ian Rapoport expects a decision to be made today.
Ever since trading for the All-Pro wide receiver back in March, AB's tenure with the Oakland Raiders has been nothing short of a disaster. Given the seemingly endless stream of issues Brown has created, NFL insiders have speculated that the Raiders may simply opt to cut ties with the receiver to find a way out of his massive contract.
Regardless of whether or not Brown remains with the team, the Raiders don't expect to have his services available when they open up their 2019 next Monday against the Denver Broncos.
***
Eric is a New York City-based writer who still isn't sure how he's allowed to have this much fun for a living and will tell anyone who listens that Gotham City is canonically in New Jersey. Contact him: eric@brobible.com.