'Workaholics' Gang Go Full 'Die Hard' In Newest Trailer For Netflix Movie 'Game Over, Man!'
We first got news of Game Over, Man! last year and we were genuinely stoked. Then the first trailer arrived two months ago and it looked extremely promising. The upcoming Netflix movie stars the gang from Comedy Central's series Workaholics and it has a definite Die Hard vibe, but the hostages in this tower sh*t their pants and there is an adorbz dog with 100,000 Instagram followers.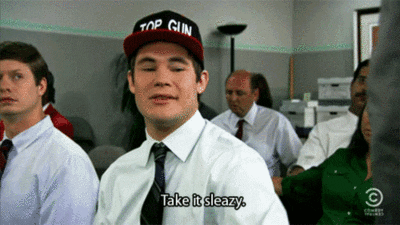 Game Over, Man! stars Adam Devine, Anders Holm, and Blake Anderson are waiters at a high-rise hotel, but then a terrorist situation causes them to get weird and kick ass. "Three friends must level-up and become heroes when their workplace, a Los Angeles hotel, is taken hostage by evil gunmen seeking a large ransom," the official synopsis of the movie states. This actually looks more believable than some of the Die Hard sequels.