Welcome to the BroBible New Music Round-Up where we're wondering if Machine Gun Kelly gets that hyped about everything. For more follow me on Twitter:  @ryanoconnell79
The best of 2020 playlist continues to take shape.
[protected-iframe id="c34fd7082dc3def813e248921cf5a450-97886205-24270677″ info="https://open.spotify.com/embed/playlist/0Dw330GWZFSuFil48UVhq6″ width="300″ height="380″ frameborder="0″]
This Week's Releases
Drive-By Truckers The Unraveling
Following the election of Donald Trump, one of the few positives I took away from the whole episode was that I was excited to see what kind of politically-motivated, protest songs we would be getting. It felt inevitable. Who was going to step up? Kendrick Lamar? Pearl Jam? Would Rage Against the Machine come back?
Now three years later, I have to say, I'm slightly disappointed in the music industry. Rage is coming back this spring and that's fantastic. Although it would have been nice if they came around earlier. Instead, we got Prophets of Rage and well, eh, not great.
But man, I was ready for something akin to what happened in the second half of the sixties, where musicians were motivated by current events to produce songs that responded to those events. There was so much amazing music to come from that period that I was geared up for a redux of sorts.
It never really happened, though.
Or hasn't happened yet.
Drive-By Truckers are coming out swinging in the early morning hours of 2020 with their new album, The Unraveling. The new record comes a little over three years after their last release, 2016's American Band. Three years is a pretty standard gap for a band or solo act, but it's a damn near eternity for the Truckers, who have released an album almost every year or two since they came together in 1996.
They are both making up for lost time and tackling the current state of our country on the new record, the latter of which has already ruffled some feathers.
"We always pride ourselves on the fact that we aren't really necessarily preaching to the converted, and yet everything's become so polarized now that if you f*cking say anything, that's what it becomes," Patterson Hood recently said to UPROXX. "It's almost like no one is on the fence anymore. When we put out "Thoughts And Prayers," our single, you'd think I tore up a picture of the Pope on Saturday Night Live or something. It was like, God damn. I thought we ran all you a**holes off four years ago! Where do you keep coming from?"
Hood also says that he's not super concerned with alienating any of the band's conservative fans, saying that "in the end, it came down to where we made the record we felt like we had to make for ourselves, and if anyone else likes it, that's awesome." American Band was a political album too and according to Hood, it "ended up being, on most levels, our most successful record."
To support the album, the band is currently on tour through May and then in June they head to Europe for a handful of shows.
The Revivalists Made in Muscle Shoals
Before they broke through in 2016 with "Wish I Knew You," The Revivalists were a neo-soul outfit from New Orleans, operating largely under the radar. But you know, you get a song like "Wish I Knew You" out there and things are going to change and change quickly. By the time the year ended, the band was packing the big rooms and was one of the bigger bands out there.
They followed up the success of "Wish I Knew You" in 2018 with Take Good Care, which was a good album, but also seemed to feel a little repetitive for them. On top of that, they had added a drummer and other members of their touring band and all the signs pointed to them on that upward trajectory bands find themselves part of once they score a hit.
It can be a lot though and many acts combat the change by trying to find ways to remember who they truly are in the face of growing popularity.
For The Revivalists, the move was to head over to Muscle Shoals, Alabama and the legendary Fame studios, where they looked to "capture that special kind of real and raw that only a place like that can provide," says singer David Shaw. "Every bit of everything we did there felt like it held a little more weight than things we've done in the past."
They came away from the sessions with a new EP and a documentary about their experience at the studio.
The EP features the aforementioned "Wish I Knew You" as well as "All My Friends." It also includes a BeeGees' cover and a new song, "Bitter End."
The band's Into the Stars Tour kicks off at the end of February.
Gorillaz feat. slowthai & Slaves "Momentary Bliss"
Earlier this week, Gorillaz announced "Song Machine," a new music and cartoon series. The project is said to feature the group, led by Damon Albarn and Jamie Hewlett, teaming up with a series of collaborators dropping new songs seemingly at random and packaged as episodes.
The first release in the series is "Momentary Bliss" and features British rapper slowthai and punk duo Slaves.
"Song Machine is a whole new way of doing what we do," said Gorillaz drummer Russel in a statement. "Gorillaz breaking the mould 'cos the mould got old. World is moving faster than a supercharged particle, so we've gotta stay ready to drop. We don't even know who's stepping through the studio next. Song Machine feeds on the unknown, runs on pure chaos. So whatever the hell's coming, we're primed and ready to produce like there's no tomorrow. Y'know, just in case…."
The new project marks the band's first new recordings since 2018's The Now Now.
You can follow along with "Song Machine" by clicking this link. And you can relive Tyler the Creator's wild Grammy performance by clicking this link.
You know, if you want options.
Dropkick Murphys "Smash Shit Up"
How have the Dropkick Murphys not released a song called "Smash Shit Up" before? I would have assumed they would have had a song with that title on their demo for crying out loud.
I guess not, though.
The band released the new track, along with "The Bonny" a cover of a Gerry Cinnamon track, this week.
In addition to being available digitally, they're available via a limited-edition 12-inch vinyl as well. There should be more to come from the band too, as they are said to be working on a new album, which would be their first since 2017's 11 Short Stories of Pain & Glory.
If you're in the Boston-area for St. Patrick's Day, the band will be once again playing a series of shows in the city to celebrate. I have to warn you though, if you go, just be careful.
Aesop Rock "Rogue Wave"
Aesop Rock is an acquired taste. His flow can be rough like sandpaper and his subject matter can be confrontational and challenging.
But if you're into that kind of thing, giddy-up.
On "Rogue Wave," the rapper/producer gets back to basics after his last project, a collaboration with Tobacco in 2019 under the name Malibu Ken. Rock's songs typically have the vibe of a form of spoken word, stream-of-consciousness poetry and "Rogue Wave" is no exception. The rapper describes the track as "a long journal entry."
The song's videos feature some of the rapper's illustrations brought to life.
For now, the track is all alone, but Aesop Rock is reportedly working on a new album. So standby on that one.
Dustbowl Revival Is It You, Is It Me
Dustbowl Revival have been kicking around a few years now, but with their new album, Is It You, Is It Me, they made a concerted effort to change things up.
No longer content to be pigeon-holed as just another roots/rock band, the L.A.-based band sought to expand their audience with their fourth album.
"We're trying to bring our music to a bigger audience. I think at a certain point we never fit into just the folk and acoustic world, and I've always been a huge fan of rock 'n' roll and of artists that can transcend genre," frontman Zach Lupetin recently told Billboard. "I wanted to be able to tell a bigger story that could be heard by more people than just the group that supports folk music."
The band also elected to dangle their toes in the often treacherous waters of polarizing issues on the new record, tackling everything from social media to Trump. It's a bold move, especially for an Americana act, but Lupetin says he has good intentions, saying that "there is a fine line between preaching at people and actually having ideas that will be heard and enjoyed as music."
On the new record, the band comes across as a mix between The Lumineers, The Head and the Heart and Lake Street Dive. The addition of horns is a definite plus for the band, adding a new dimension to their sound.
Dustbowl Revival will be on tour promoting the album throughout the spring.
Elsewhere in Music…
This Week In Sure, Why Not?
Billie Eilish cleaned up at last Sunday's Grammy Awards, winning Song of the Year, Best New Artist, Album of the Year, and Record of the Year. She also performed a beautiful version of her tune "when the party's over."
So what's next for the talented young lady?
Oh, because she's nominated, right?
*checks notes*
Yeah, no.
Then why is she performing?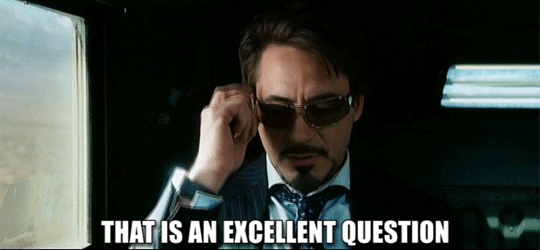 No really, why is Billie Eilish performing at the Oscars? She's not nominated and while yes, she's doing the song for No Time to Die, the new James Bond movie, I'm pretty sure that the movie hasn't come out yet. So that movie definitely hasn't been nominated.
So like, why?
Is she performing during the In Memorandum segment? I could see that.
Actually, that's probably what it is.
Okay, we're done here.
True Detective Season Four. Let's Do It.
Wait, We Have More Summer Music Festival Lineup News!
Two more summer music festivals announced their lineups this week. They did it on the same day too, which feels like a poor decision, but who am I to judge.
In the lovely tax-free state of Delaware, there's Firefly. The festival, which takes place in the looming shadow of Dover Downs Speedway, features Rage Against the Machine and Billie Eilish headlining.
Other acts performing include Run the Jewels, Halsey, Khalid, Blink-182, Diplo, Maggie Rogers, Cage the Elephant, Kali Uchs, Lil Dicky and more. The festival takes place June 18 through the 21st.
Up the coast and happening about a month earlier, May 22-24, is Boston Calling. The festival's headliners are Foo Fighters, Rage Against the Machine and Red Hot Chili Peppers and in the front row will be high school-aged me being absolutely effin' pumped.
Other acts on the bill include our favorite Nashville tweeter Jason Isbell and the 400 Unit, Brittany Howard, Run the Jewels, The 1975, Noname, RJD2 and more.
Speaking of Jason Isbell's Tweets…
And We'll End Here
See you next week!