Welcome to the BroBible New Music Round-Up where we can't talk right now, we're watching Christmas movies on Hallmark and definitely think that guy is Santa Claus even though he says he isn't. For more follow me on Twitter:  @ryanoconnell79
The Best of 2019 Playlist is finished, finalized, completely ready for consumption. Here are my 120 favorite tunes from 2019.
[protected-iframe id="28e1a48ffff26ead81a0764b547c1f6f-97886205-24270677″ info="https://open.spotify.com/embed/playlist/70idSX0DxEClcJ4zbq8TIr" width="300″ height="380″ frameborder="0″]
This Week's Releases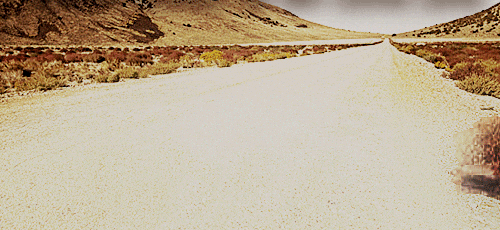 Yeah, there's much happening this week. There are a few things though.
Pearl Jam Vault 9: Live In Seattle 12/8/93
Pearl Jam cracked open the gates of their archives recently, making a show from all the way back in 1993 available on streaming services.
Vault 9: Live in Seattle 12/8/93 is an official recording of a show the band did in their hometown. The show was part of their Vs. tour.
Thanks to the timing of the gig, the show pulls evenly from the band's first two albums. As Pearl Jam Radio's Rob Bleestein explained, "if you're looking to capture the raw, brazen and unbridled energy of Pearl Jam's early era, then this is the concert for you."
In addition to their own songs, the set features a cover of Neil Young's "Rockin' In The Free World" and The Beatles' "I've Got A Feeling," done to commemorate the anniversary of John Lennon's murder. The set also includes "State Of Love & Trust" from the Singles soundtrack.
Amerigo Gazaway A Christmas Album
[protected-iframe id="c9c7713bf446c99dbd17960573027c36-97886205-24270677″ info="c9c7713bf446c99dbd17960573027c36″ ]
Listen, you're probably good with Christmas music at this point. I know I am. My daughter is obsessed with the Kidz Bop Christmas album and if I have to listen to it one more time I'm worried I might do something rash.
Don't even get me started on the Frozen 2 soundtrack.
As far as Christmas music goes, mash-up DJ Amerigo Gazaway has A Christmas Album, full of Christmas classics thrown into the Gazaway machine. If you're 100% good with the usual Christmas music hits, here you go. This will spice things up.
And if you're looking for more, there's A Christmas Album (Holiday Remixes,) which is a subscriber-exclusive. It's Biggie, Outkast, Jay-Z and more mixed with Christmas songs.
Let's go!
The Yasiin Green Project
[protected-iframe id="96306a0394e01ca9ea0784a5ec2958b5-97886205-24270677″ info="96306a0394e01ca9ea0784a5ec2958b5″ ]
My dude Amerigo Gazaway mashed-up Yasiin Bey and Marvin Gaye a few years ago and it was dope. Now there's a project mashing up Bey and another soul legend, Al Green, and guess what? It's also pretty dope.
The Yasiin Green Project was produced by Kev Brown and released by Altered Crates. It features guest vocals from Common, Jay Electronica and J. Cole.
Other Altered Crates mixes include Dark Side of the Wu: Wu-Tang Clan vs. Pink Floyd, Wonders of a Cold World (J. Cole and 9th Wonder,) and A Freddie Christmas Album (Freddie Gibbs and Amerigo Gazaway.)
They also produced The Premier Hustle, which mashed-up the late Nipsey Hustle and DJ Premier.
Now Let's Look Ahead to 2020…
First off, we have two January releases to look forward to.
The Professionals The Professionals
Madlib is teaming up with his younger brother, rapper Oh No, under the moniker The Professionals and the duo are releasing a self-titled album on January 17.
This is not the first time they've teamed up as The Professionals. Their first collaboration came back in 2008 on Madlib's WLIB AM: King of the Wigflip. They also contributed to Gangster Music Vol. 1 earlier this year.
Madlib dropped one of the best albums of 2019 courtesy of his collaboration with Freddie Gibbs, Bandana.
The Drive-By Truckers The Unraveling
Georgia's own Drive-By Truckers are set to release their 12th album on January 31st and it seems as if while writing songs for the new album, the dudes were reading the news. The album features songs with titles such as "Thoughts and Prayers", "Babies in Cages", and "Awaiting Resurrection."
Patterson Hood, the band's co-founder, talked about the album's subject matter in a statement, saying that "the past three-and-a-half years were among the most tumultuous our country has ever seen."
"The duality between the generally positive state of affairs within our band while watching so many things we care about being decimated and destroyed all around us informed the writing of this album to the core…

If the last one was a warning shot hinting at a coming storm, this one was written in the wreckage and aftermath. I've always said that all of our records are political but I've also said that "politics is personal." With that in mind, this album is especially personal."
Getting political isn't necessarily new for the band. Their last album, 2016's American Band also touched upon current events.
The band released "Armageddon's Back In Town" back in November.
Twenty Albums I'm Looking Forward To In 2020
These albums don't have release dates and in some cases, titles. But they're supposed to be coming out. It's what people are saying and who are we not to believe people, especially during the holidays.
20. The War on Drugs
19. Frank Ocean
18. The Avalanches
17. Green Day Father of All…
16. Drive-By Truckers The Unraveling
15. Jason Isbell & The 400 Unit
14. The Professionals The Professionals
13. The Strokes
12. Rolling Blackouts Coastal Fever
11. The Weeknd
10. Spoon
9. Cardi B
8. Pinegrove
7. Tame Impala The Slow Rush
6. Rihanna
5. Pearl Jam
4. My Morning Jacket
3. Red Hot Chili Peppers
2. Run the Jewels
1. Kendrick Lamar
Elsewhere in Music…
When Harry Met Lizzo
Harry Styles has been making the rounds lately, promoting his excellent new album Fine Line and earlier this week he stopped by BBC Radio 1's Live Lounge. He performed a couple tracks from the new album but then threw in a fun cover just for good measure.
Styles performed a faithful cover of Lizzo's "Juice" during his appearance, saying that he think Lizzo is "amazing; she's one of the most exciting artists working now for sure. She's exactly what you want an artist to be, which is themselves."
Lizzo responded on Twitter.
Lizzo is the musical guest on this week's episode of Saturday Night Live.
What's Jason Isbell Tweeting About This Week?
I mean, that's a terrible joke but goddamn I respect it.
Wait, Denny's Does Hardcore Shows Now?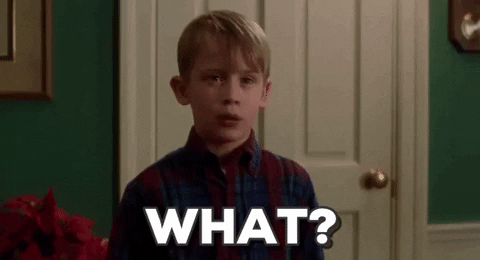 Call me old fashion, but I remember when Denny's was known as a place to eat pancakes late at night when you're drunk or early in the morning when you're also still drunk. I guess times have changed.
At Denny's in Santa Ana, California last weekend a promoter held a concert and not just any concert but an effin' hardcore show.
Yeah, a hardcore show. AT A DENNY'S!
The show featured a twenty-minute set from hardcore band Wacko and in what should be a surprise to absolutely no one, shit got a little out of hand.
You're next Cracker Barrel.
Well This Is Pretty Sweet
Earlier this month Phish played a show at the Philadelphia Metropolitan Opera House, a considerably smaller venue than they the ones they typically play. The room holds 3,500 people whereas the band usually packs arenas.
The show was put on by SiriusXM, which features a Phish radio station. It's fun to listen to especially if they start playing a song from a show that you went to back in the day and have since forgotten about.
One of the highlights of the Phish Met show was a demonically spaced-out version of "2001," also known as "Also Sprach Zarathustra" and earlier this week the band shared a pro-shot video of the song.
Just be warned, shit gets dark at one point.
But like, in a good way.
Something To Keep You Busy These Next Few Days
And We'll End Here
See you next YEAR!