Ja'Marr Chase's ex-girlfriend and baby mama Ambar Nicole is accusing Chase of threatening her, and she wants the league to do something about it.
Over the weekend, Nicole tagged the NFL and the Bengals and accused Chase of being an "abuser" and a "deadbeat dad."
Via Side Action
"Get this abuser Jamarr out the league. I'm tried of this abuser and deadbeat abusing me and threatening me. Calling your own child a bi*ch. And having your mom threating to come to my house. You cannot call yourself a man you are in fact a horrible person. "
Nicole went on to release bizarre alleged text messages Chase sent her.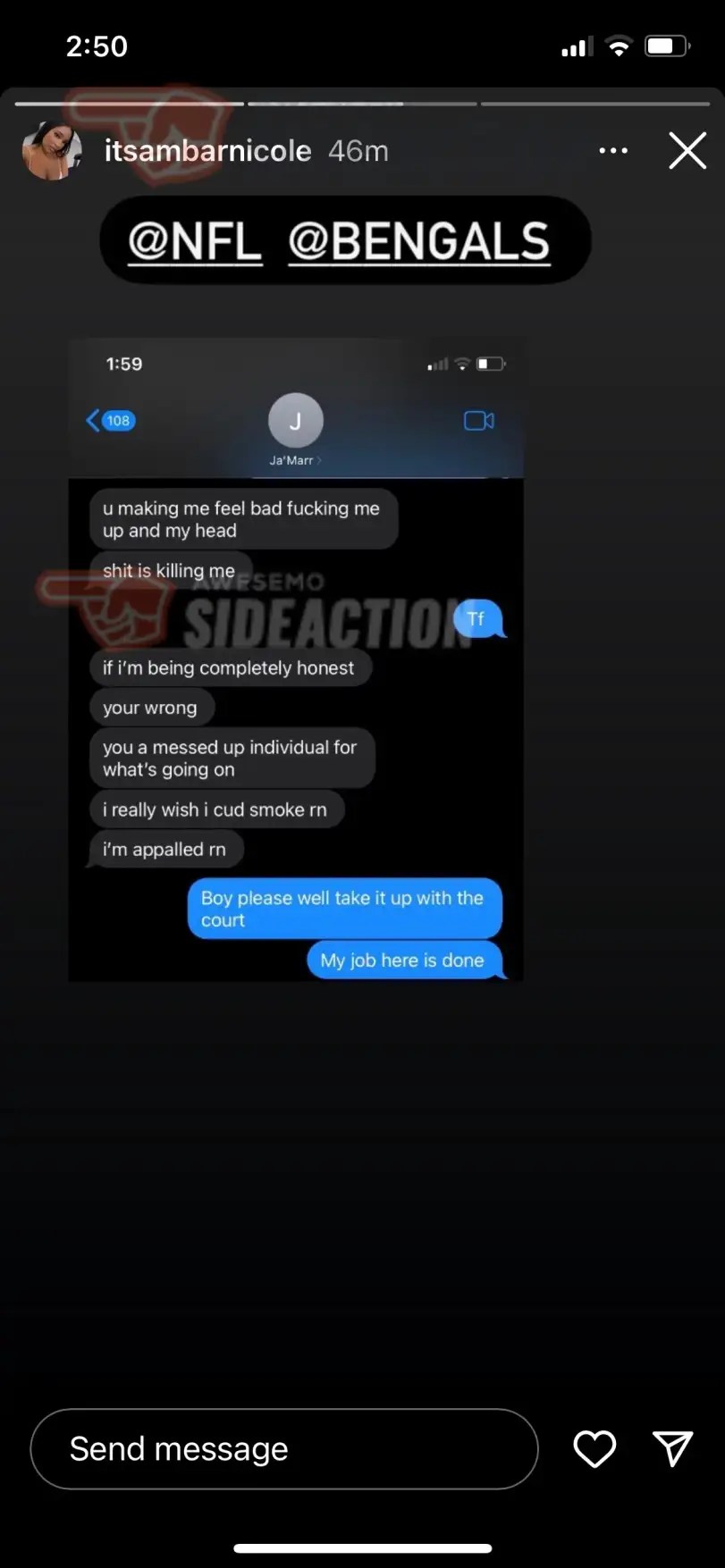 Chase's ex had previously accused the Bengals wide receiver of domestic abuse while she was pregnant last year.