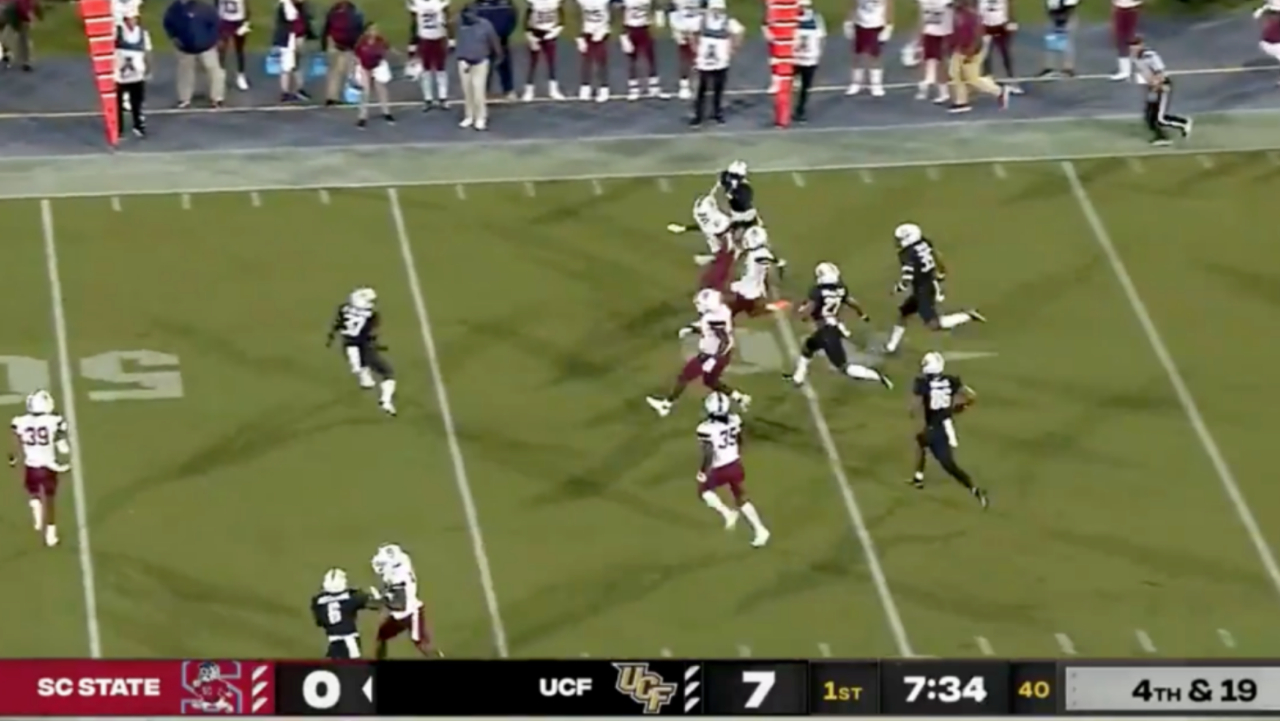 It's the first week of the college football season, and we already have our first bonehead play of the year.
During the week one game between the South Carolina State Bulldogs and the UCF Knights, SCS punter Dyson Roberts apparently forgot how about the rules of punting and committed one of the most embarrassing penalties that you'll ever see.
When SC State appeared they were faking a punt on 4th and 19, Roberts ran the ball way past the line scrimmage and bizarrely kicked it for whatever reason. Roberts was called for an illegal kick.
Fans weren't entirely sure what they saw considering Roberts' play made absolutely no sense.
Update: Roberts' rough night continues as he gets his punt blocked near the SC State ends in later in the game. Yikes.