Tom Izzo has landed a number of memorable technical fouls in his storied career, but Wednesday's was easily the most hilarious. The Michigan State legend landed his latest tech while sporting an elf sweater on the sidelines.
Officials in the Michigan State vs. Oakland game on Wednesday apparently weren't in the holiday spirit. After Izzo questioned a call made by the crew, he was swiftly penalized just before the halftime session.
He then went berserk on bench the while dressed as one of Santa's helpers.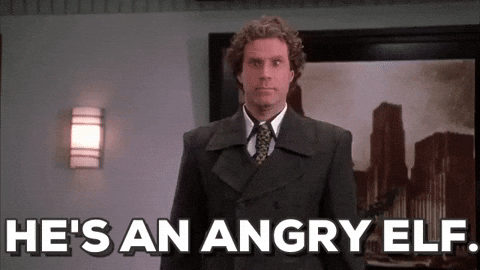 Now, Izzo has never been one to hold back his emotion, whether it be towards a player of referee.
So, when he didn't agree with a ruling on the court, he let everyone know. It's now turned into an absolutely perfect viral moment. Social media couldn't help but post reactions to the hysterical incident. Check out the response below.
One fan wrote, "Tom Izzo getting called for a technical foul while wearing an elf sweater is the gift that keeps on giving."
Another said, "Izzo getting PO'd while in this outfit is hilarious."
It wouldn't be complete without a mashup from the Christmas classic, Elf, featuring Will Ferrell.
Luckily for the Spartans, Tom Izzo's first half outburst didn't cost Michigan State. Sparty went on to win the matchup handily by a score of 67-54. After gaining a 26-24 lead just ahead of their head coach's technical foul, MSU never looked back. The Spartans led for the final 22 minutes of play to leave with their eighth win of the season.
Sparty now finds itself on a three-game winning streak as they near the New Year. Michigan State will get back into conference play after the holiday break, with a matchup with Nebraska set for January 3rd.
We'll see if Christmas brings Tom Izzo a bit of cheer, as well as more good fortune for his squad. Nothing, though, will beat this tacky sweater tantrum.