Welcome to the BroBible New Music Round-Up, where I'm of the opinion that summer doesn't officially start until Rihanna drops a new tune. I am standing by aggressively, RiRi. For more follow me on Twitter.
July 4th marks the 25th anniversary of the Foo Fighters' debut release, Foo Fighters. The band had plans to celebrate throughout the summer with van tours and stadium shows but you know, pandemics gonna pandemic. Sharing a playlist of 25 great Foo Fighters' songs is the least I could do.
Some Long Weekend Reading
Hey, it's the Fourth of July weekend and thanks to social distancing, you might be finding yourself with more alone time than you normally would. If that's the case, here are some things you could check out.
The good people at Rolling Stone compiled a list of the 50 best bassists of all time. Why? Because the bass is effin' awesome, that's why.
Also at Rolling Stone, here is their list of the 50 best albums released in 2020 so far. And if comparing and contrasting is your thing, here is Stereogum's list. But more importantly, here is my list.
Not into albums? I get it. So does The Ringer. Here is their list of their favorite songs of 2020.
Speaking of favorite and/or best songs of the year so far…
And finally, on Twitter, these dudes are running a Twitter bracket, trying to determine who is the greatest American rock band of all time. Somehow Hootie and the Blowfish already lost so I question the voting system but either way, Tom Petty and the Heartbreakers better win or I riot.
This Week's Releases
Tom Morello & Company "Stand Up"
The summer of 2020 was the summer that Rage Against the Machine was going to be back in our lives. It was very exciting. They were going to tour with Run The Jewels and play festivals and they couldn't have come back at a better time, when we are just begging for a band like Rage to come make sense of the world.
Ah, but then everything (including the Rage tour) shut down and the summer of Rage became the summer of mask debates, closure debates, social distancing debates, and countless other debates, none of which are nearly as exciting as Rage Against the Machine. In related news, the summer of 2020 can go pound sand.
However, never one to sit out a good political fight, this week Rage guitarist Tom Morello dropped "Stand Up," a ball-buster of a protest rocker. Morello is joined by Imagine Dragons' Dan Reynolds, producer duo the Bloody Beetroots, and artist/activist Shea Diamond on the track, which is cool but also not cool because couldn't he have done this song with the fellas from Rage?
Either way, this track is all business and I'm here for it, whether it includes the guys from Rage or not.
(But it'd be cooler if it did.)
Kanye West feat. Travis Scott "Wash Us In The Blood"
Hey, Kanye dropped a new track this week. Although doesn't it feel like that used to be a bigger deal? I feel like it was a bigger story that Kanye was hanging out with Elon Musk and that just feels wrong. It used to be Kanye's music started taking a back seat to his fashion goals and now they're taking a back seat to him chilling with another dad.
Oh well, what can you do?
As for the song, it's okay. It's definitely not great. I'm not adding it to my Best of Kanye playlist, that's for damn sure. "Wash Us In The Blood" is as of now, said to be part of Kanye's upcoming album God Country. But come on, who the hell knows what will be on that album, the second version of the album and then the following four or five?
Not even Kanye knows. Or Elon Musk. Or Grimes, who apparently took the picture of Kanye and Elon Musk.
Standing by, Kanye.
Ty Dolla $ign feat. Kanye West, FKA twigs, Skrillex "Ego Death"
Speaking of Kanye effin' West, he shows up on the Ty Dolla $ign track, "Ego Death." The track also features serpentwithfeet, which is someone I had never heard of and if pressed, would have assumed it was the punchline to a joke. I
Hey, I never claimed to be 100% in touch with things. 85% at best.
If you're at all curious how Ty assembled such a seemingly random collection of collaborators for the track, he shed some light on his process while speaking with Zane Lowe on Beats 1 Radio.
"Basically, I was at a party, and I don't remember. I heard some girls saying something about some guy, like, "Oh, that's the death of his ego." I remembered that when I got to the house. I'm like, "Wow, that's hard." It's like I had the song "Ego Death," and then I made the beat. Then I was watching Instagram, and there was some video of Ye walking through Chicago. Then he was like, "Hold up. There's a train going by." I thought that was so hard, just seeing him just walking through Chicago by himself. So I sampled that part, and then I went out to Chicago to work on Yandhi with him. Then I played him the record, and he went crazy. Everybody in the room ran out, like, "Oh, shit." So he came back. He grabbed the little performance mic, and he started beatboxing and just freestyling and shit.

We recorded all that, kept all that. Then I ended up going to London. I linked up with Twigs. She laid her part, went crazy, and then I came back to LA and I hooked up with Sonny. He added his magic, and now we have the song. So it was definitely a process."
Yeah, that definitely sounds like a process. Kind of like how serpentwithfeet sounds like the punchline to a joke.
Mr Muthafuckin' eXquire "Black Mirror"
You gotta feel pretty good about yourself to call yourself Mr Muthafuckin' eXquire. Like, really damn good.
The Brooklyn rapper has been kicking around for a while but has started to make waves in the enchanted waters of the mainstream recently. He appeared on Run The Jewels' new album and last year, released his self-titled debut album. These followed years of a handful of mixtapes and guest appearances.
On "Black Mirror," he's teamed up with Madlib, who is fresh off producing Noname's J. Cole response, "Song 33."
Next year, he's looking to branch out into real estate and the bond market. You know, stuff people with esquire at the end of their name tend to do. Look out!
Pluralone "Nowhere I am"
Pluralone is the solo project of former Red Hot Chili Peppers' guitarist Josh Klinghoffer. Klinghoffer left the Chili Peppers last year when John Frusciante re-joined the band, but apparently he's still buddies with Flea. The legendary bassist appears on Klinghoffer's new track. Jack Irons, another form Chili Pepper (and brief member of Pearl Jam,) is also on the track, chipping in on drums.
"'Nowhere I Am' is one of those songs I feel has a universal message that everyone can understand, then I remember how abstruse I can write sometimes," Klinghoffer told SPIN. "I swear at some point, it was about something we all feel. Maybe the last verse is a little pompous, writing about walking around Paris in May. As usual, rely on the chords and melody to carry songs sometimes when the lyrics don't offer an easy in."
Talking about walking around Paris in spring does sound a little pompous, Josh. But it's cool. I'll let it slide.
This time.
6LACK 6pc Hot
It's Black. That's how you pronounce 6LACK. It is most definitely not pronounced Six-lack.
God, who would even think that?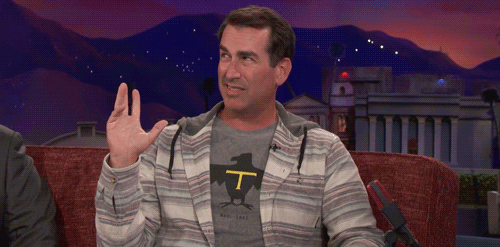 But alas, I have learned from my mistake and I'd like to think I'm a better person for it. It's called growth, people.
6LACK dropped his new EP 6pc Hot earlier this week. The EP comes almost two years after East Atlanta Love Letter.  It features Lil Baby on the stand-out track "Know My Rights."
You can check out a review of the EP from UPROXX here and if you're so inclined, a wide-ranging interview 6LACK did with Vulture here.
Elsewhere in Music…
Ugh, So This Vanilla Ice Nonsense…
You might have noticed that Vanilla Ice was in the news on Wednesday and Thursday and if you're first thought that maybe he had died, it's fine. I'm sure you weren't alone. Nine times out of ten when a celebrity on par with Ice is trending on Twitter, they've died. Or gotten arrested. Whatever, you know the drill.
Ice wasn't dead and Ice hadn't gotten arrested. Vanilla Ice was in the news because despite a pandemic running wild across the country, the rapper was playing a concert in Texas over 4th of July Weekend.
Why?
"The 90s were the best," Ice said on Instagram. "We didn't have coronavirus, or cell phones, or computers. We had 5.0's, blockbuster, Beavis and Butthead, Wayne's World, Chris Tucker and Jackie Chan … Mortal Kombat is still better than Fortnight … the last of the great decades."
The show, billed as the"Independence Day Throwback Beach Party", would be taking place at a bar/restaurant and because it was a bar/restaurant, the restaurant part exempted it from certain COVID-related guidelines, meaning the joint could have upwards of 2,500 people at the show.
This was obviously a terrible idea. I knew it, you knew it, damn near everyone knew it. Except for Vanilla Ice. He did not know it, did not think it was a big deal. But by Thursday evening, the show was canceled as he had come to his senses and apparently watched the news for the first time in six months.
Due to the increase in COVID-19 numbers in Austin we're gonna move the concert to a better date. We were hoping for better Coronavirus numbers by July but Unfortunately the numbers have increased quite a bit so for the safety and health of everyone we're going to stay home. pic.twitter.com/MWWfNWf3zd

— Vanilla Ice (@vanillaice) July 2, 2020
He didn't realize how bad things had gotten? Man, Ice, Go, Ninja, Go watch the news, my dude.
You'd like to think that Vanilla Ice would have been smart enough not to put himself in this position, but then again, this is the same dude who once recorded a Limp Bizkit-style version of "Ice Ice Baby," so you know, all bets are off.
Stone Cold, Nana. Stone Cold
My Favorite Story Of The Week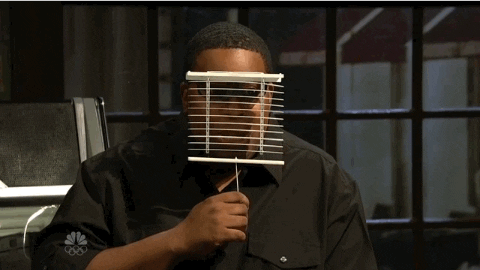 Do you Rammstein? They sing "Du Hast," which you may have heard once or twice, at least once in your nightmares. But before they were Rammstein, members of the band were playing in Goth and metal bands in the shadow of the Berlin Wall back in the 1980s.
Recently, Rammstein drummer Christoph "Doom" Schneider shed some light on his time in the scene, back when he was playing drums for Die Firma (The Firm.) The band was a New Wave band whose "style was a little dark," Schneider said. "With gothic influences. We had lyrics that protested against the system. This was not permitted, of course — we were an underground band."
Playing protest music in such an environment was not without its risks and according to Schneider, the government was active in stamping out bands and musicians who dared speak out. This apparently meant planting spies in some of these bands.
"The government had their people everywhere, though: Secret Service spies. What was funny was that I couldn't imagine any harder band than mine at the time, and we had two people actually in the band who were spies — the singer and the keyboard player! Ha ha! Incredible. They weren't professionals: They were hired spies who received a little payment and every once in a while had to report about the music scene."
Spies! 1980s Berlin! The underground music scene in 1980s Berlin! If someone isn't working on making this a movie or a limited TV series, then we're doing something wrong.
Breaking Down The Music of Eurovision
If you haven't seen Eurovision Song Contest: The Story of Fire Saga, do it. Do it soon. Then watch it again. Studies have shown that Will Ferrell movies are funnier the second time.
One of the stars of Ferrell's new movie is the music. It's not great, but it's also not terrible. This was apparently intentional.
Vulture did a deep-dive into the film's music and it's a fun breakdown of all the songs that are featured.
Yes, they even talk about "Jaja Ding Dong."
And We'll End Here
See you next week!