Welcome to the BroBible New Music Round-Up where we think we're good with incense Erykah Badu. But thank you anyway. For more follow me on Twitter:  @ryanoconnell79
Did you know that 311 is celebrating its 30th anniversary this year? Did you know that that makes me feel old and did you know it makes me not want to think about it? Yeah, all true.
But hey, here at The New Music Round-Up, we're a sucker for anniversaries and to help celebrate, here's a playlist of 40 great 311 songs.
[protected-iframe id="e29b9fc0ebdcf59c42313ece6b7e3ecd-97886205-24270677″ info="https://open.spotify.com/embed/playlist/1pFXnG5bXsFjyXDh5im0a6″ width="300″ height="380″ frameborder="0″]
This Week's Releases
Green Day Father of All Motherf*ckers
Let's see. If you had told me all the way back in high school when I was first experiencing the sheer joy that is Dookie by Green Day that twenty-five years later, they would still be releasing albums, I'd say you were crazy. I'd also what hoverboards were like and if Back to the Future II was an accurate representation of the future.
But here we are, over twenty-six years after the release of Dookie and yes, Green Day are still at it. Take a moment to appreciate how wild that is. Actually, take two moments to appreciate the fact that Green Day has not one, but two massive high points. Think of how many acts would kill for just one period of time where they are the biggest band in the world and think about that Green Day has had that happen twice.
There was the Dookie time period and then there was their politcally-charged resurgence about ten years later after releasing American Idiot. Both times Green Day were at the top of the mountain. That's wild.
And after both times, they found themselves middling in the aftermath, unsure of how to recapture the magic. It's now been sixteen years since they released American Idiot and while still popular, they've struggled to become truly relevant again. I don't think their new album is going to change all that much, but it'll be a lot of fun trying to find out.
Their new record is short, reportedly the shortest in their discography, with ten songs clocking in at less than a half-hour. It's also not overly political, which may come as a disappointment to some who were pinning for a sequel to American Idiot. In a recent interview with Spin, bassist Mike Dirnt says the best comparison would be earlier albums of theirs, such as Dookie and Insomniac.
"I'm sure everybody expected us to write some sort of fucking magnum opus about fucking Trump," Dirnt told Spin. "But it's just not where we are right now. American Idiot still says everything that needs to be said today."
"The thing with Trump, all of it, for us, seemed too obvious," singer Billie Joe Armstrong said. "There's so much toxic shit in the ether right now. I didn't want to write songs that would contribute to that."
So instead of protest anthems, we're getting music to dance too and all things considered, that might be better.
Meek Mill feat. Justin Timberlake "Believe"
This past week got a little ugly for Meek Mill as he got into a pretty heated online back-and-forth with Nicki Minaj. Thankfully for Meek, the week is ending on something of a high note as his long-awaited collaboration with Justin Timberlake dropped on Friday morning.
The track is straight up motivation and inspiration, with Meek rapping "Follow your dreams not your addictions/ How we gon' follow our dreams locked in a prison? They tried to swallow me whole, God be my witness/ Deprive me outta my dreams but I'm relentless."
Timberlake also is hip to the motivational vibe, singing "You can break my body/ But you can't lock the soul of a man down" in the chorus.
Word of the collaboration between the two started leaking out last fall when Timberlake confirmed that the two had been working in the studio together. The song is part of Timberlake's renewed interest in playing with others, specifically promising up and comers.
"I've been songwriting and producing for so long," Timberlake told Entertainment Tonight. "I want to experience that energy, and I want to work with people that I think are truly amazing."
Cool, cool, cool.
Hey JT, if you want to contribute to The New Music Round-Up, just hit me up on Twitter.
Khruangbin & Leon Bridges Texas Sun
It's hard to believe, but it was back in 2015 that Leon Bridges first broke out. It feels like it wasn't that long ago.
Either way, he dropped his debut album Coming Home and it was clear from the jump that the dude was special. His voice was smooth and retro, but for some, the question soon became 'where does he go from here?' That's the problem with these retro-soul acts in particular. You're catching people's attention by having a distinctly vintage sound, but at some point, you need to find ways to keep things fresh.
Bridges next album, Good Thing, was a good start at keeping people on their toes, with a vibe that was more jazz club than old school soul revue. It sounded good, but more importantly, it sounded like Bridges could be adaptable and that was important.
Bridges is now making even more interesting moves, teaming up with fellow Texans Khruangbin. Khruangbin are a low key, atmospheric, funky trio who have been catching people's attention with their desert vibe grooves and it seemed all that missing from their sound was the right vocalist.
So enter Leon Bridges and together, they just started jamming and doing so without "much of an intention," according to the band's bassist Laura Lee.
No one has said anything yet about a tour to support the EP or if they're planning to record anymore together.
John Moreland LP5
On Thursday, I texted my sister, letting her know that her boy John Moreland had a new album coming out. She had seen him a few months ago and was impressed, telling me I should check him out.
I did, but like, only a little.
Her response to my text was asking if I had listened to him yet. I said, no, but I plan to later.
I haven't heard back from her yet. I think I blew it.
But now I have and to be honest, I like it. Back when my sister suggested I check him out and I did, I wasn't really feeling it because it was really soft and quiet and I generally don't do soft and quiet when it comes to music. But from what I've heard of LP5, that might have changed. These new tunes have beats, something his tunes really never had in the past and I like beats. I like beats a lot.
Apparently so does Moreland, who says that since he was a teenager, "he's made a lot more hip-hop music than folk music."
"For a long time, I felt like those two things should be separate," the singer says. "Then it just reached a point where I felt everything I was writing was just not doing it for me. I thought, 'Maybe I need to draw on some other influences that I have, other stuff that I like.' It was eye-opening to realize that I could incorporate all these interests."
If you're a long-time Moreland, there doesn't seem much of a reason to be nervous that your boy has gone and changed his ways. It's still soulful and introspective, country-tinged folk. Just now there are some programmed beats behind it.
So if you're reading this, sister, just know that we can be friends again.
Antibalas Fu Chronicles
Speaking of band's celebrating anniversaries, Antibalas, the legendary Brooklyn-based afrobeat crew are celebrating the 20th anniversary of their debut album Liberation Afrobeat Vol. 1. On Friday, they released Fu Chronicles, a six-song EP. It's their first new release since 2017's Where the Gods Are in Peace.
This isn't your normal short EP, though. The average song length is about seven and a half minutes long. The EP is actually longer than the new Green Day album.
Long, meandering songs that take you on wild, groove-heavy musical journeys are just what Antibalas does and have done for over two decades.
Antibalas head out on tour next week, staying on the road through the middle of April.
Stone Temple Pilots Perdida
Gotta be honest with ya and admit that no, I did not know that Stone Temple Pilots were still a thing. I have to also be honest in admitting that I'm actually pretty impressed that the band is still kicking.
You lose one singer and that's hard to come back from. But then you lose a second? Man.
As a refresher: the band's original singer, Scott Weiland, was fired in 2013 and then died in 2015. Weiland's replacement was Chester Bennington of Linkin Park. Bennington was with the band for two years before leaving in 2015 (a month before Weiland died.) Bennington died in July of 2017.
Looking to continue, the group's surviving members auditioned new singers and settled on Jeff Gutt, who has been with them since November of 2017. With Gutt, the band released an album in 2018 and on Friday released Perdida, a mostly acoustic album whose title is the Spanish word for loss.
STP 3.0 is set to tour later this year, although recent tour dates were postponed as Gutt recovers from surgery for a herniated disc.
Hamilton Leithauser "Here They Come"
Hamilton Leithauser, the former singer of The Walkmen, has released a new song. Leithauser teased the tune earlier this week with a pretty entertaining short video featuring Ethan Hawke.
Hawke was very much not a fan.
To each his own I guess because I think it's a pretty cool song. It has a lonesome, western vibe to it.
Leithauser has been busy since The Walkmen went on hiatus in 2014. He released a collaboration with Rostam, I Had a Dream That You Were Mine, in 2016 and then a collaboration with Angel Olsen, "Heartstruck," in 2017.
On a related note, have you ever heard The Walkmen song "The Rat"? It's pretty great.
Elsewhere in Music…
Happy Birthday, Bob
Thursday would have been the late, great Bob Marley's 75th birthday. To celebrate Marley, who passed away in 1981, the Marley family, UMe, and Island Records are planning a series of celebrations to take place throughout the year.
MARLEY75 will include new music, art, releases from the archives and more. The kickoff fittingly began on Thursday with the release of a new music video for "Redemption Song," which came out forty years this coming fall. The animated video was created by French artists Octave Marsal & Theo De Gueltzl.
In a statement, the artists said that "from the history of Slavery and Jamaica, Rastafarian culture, legacy of prophets (Haile Selassie the 1st, Marcus Garvey, Malcolm X), as well as Bob's personal life, we take the audience on a journey through allegories and representations."
For more Marley, check out Rolling Stone's list of the fifty greatest Marley songs.
Billie Eilish vs. Hip Hop
If you had under two weeks from the Grammys in a When Will A Billie Eilish Backlash Begin in an office pool, congratulations. I hope you spend that money wisely because, yup, it has begun.
In a recent interview with Vogue, Eilish, who cleaned up at the 2020 Grammys, talked about her songwriting process and owned up to the fact that a lot of her songs are based on fiction, something she enjoys doing. However, Eilish feels a line should be drawn between spinning a good tale and spinning a good tale about your life.
"Just because the story isn't real doesn't mean it can't be important," Eilish said. "There's a difference between lying in a song and writing a story. There are tons of songs where people are just lying. There's a lot of that in rap right now, from people that I know who rap. It's like, 'I got my AK-47, and I'm fuckin',' and I'm like, what? You don't have a gun. 'And all my bitches…' I'm like, which bitches? That's posturing, and that's not what I'm doing."
The quote quickly kicked up the outrage gear on social media, although to be fair, for the most part, the quote was taken out of context with only the last part typically being shared.
I know context rarely matters anymore, but come on, in some cases it should, which is why any outrage directed at Eilish is misguided. As Aaron Williams of UPROXX wrote, "Billie has a point: Fiction is not only an important part of hip-hop storytelling, but it's also actually integral to the type of storytelling hip-hop does."
"She distinguishes the importance of narrative storytelling to get a point across from the outright inventions of rappers who make sport of violent imagery to promote a tough-guy image," Williams writes. She mentions her friends in hip-hop, which include rappers like Denzel Curry, JID, Isaiah Rashad, and Vince Staples — rappers who touch on violent topics because they affect those rappers' lives — but makes it a point to differentiate embellishment or fictionalized storytelling from "posturing." That's a sentiment anyone who's grown up with hip-hop, as Billie has now that hip-hop is the de facto pop music of the day, can relate to. But there's nothing wrong with a little posturing, either."
I'd highly recommend reading Williams' entire piece. Then I'd recommend we all just move on with our lives.
This Week In It's Funny Because It's True
So Like, I'm Starting To Worry About Post Malone…
We all know Post Malone likes tattoos. I mean, he must. Most people who are tattoo fans put them all over their bodies. They typically avoid the face, though.
But not Post.
Post has what, ten or fifteen tattoos on his face alone? That is dedication.
Now you would (rightly) think that maybe he's hit the limit of the number of tattoos to have on his face, but ha, you are like, so wrong. So far in 2020, Post has already added two more to his mug.
On New Year's Eve, he got a medieval gauntlet and flail on his right cheek.
And then earlier this week, before performing a show in Kansas City, Post had a bloody buzzsaw tattooed on his other cheek.
I don't want to sound like a square or anything, but hey, Post Malone, have you thought about what you're going to look like as an old man? What about as just a regular man?
You'd have to think his forehead is next, right? Maybe his nose?
We will be monitoring this situation closely, so stay tuned.
What Is Jason Isbell Tweeting About This Week?
Have You Been Missing Gallagher-Sibling Drama?
Well if so, you are in luck!
Recently, Liam Gallagher accused his brother Noel of passing on $130 million dollars to get Oasis back together and go on tour, saying it was "still not enough for the greedy soul."
It has to be true, right? Certainly, Liam wouldn't lie about something like that, right?
Ha.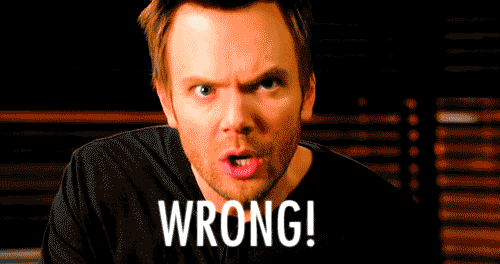 Noel responded on Twitter, saying that he is "unaware of any offer from anybody for any amount of money to reform the legendary Mancunian Rock'n'Roll group Oasis."
Way to stay humble, Noel.
And We'll End Here
See you next week!