Leonardo DiCaprio Goes From Actor To Activist
Leonardo DiCaprio Loves His Dad Bod And Reportedly Brags About Not Working Out
Leonardo DiCaprio is not a regular guy. He doesn't have to be well-read, intelligent or have a sparkling personality to enchant the ladies. He doesn't have to even have to have a muscular body. That is because he is Leo fucking DiCaprio and he possesses other attributes that make his desirous to the opposite sex.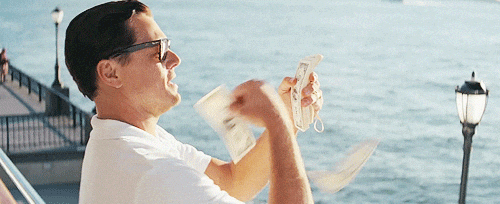 One could argue that Leo popularized the "dad bod" movement over two years ago. He's still rocking the dad bod to this day and he is even bragging about his soft and round scallop-like physique. A source told Page Six that the "Wolf of Wall Street" star was "overheard boasting about his workout habits — or lack thereof — at a pre-Fourth of July bash in Malibu, California."
"It was a party at this private estate. He was drinking his beer and bragging to these models about how he doesn't work out," the source said. "The girls were like, 'Does he think that's attractive? It's not like he's in 'Titanic' shape anymore,'" the source revealed.