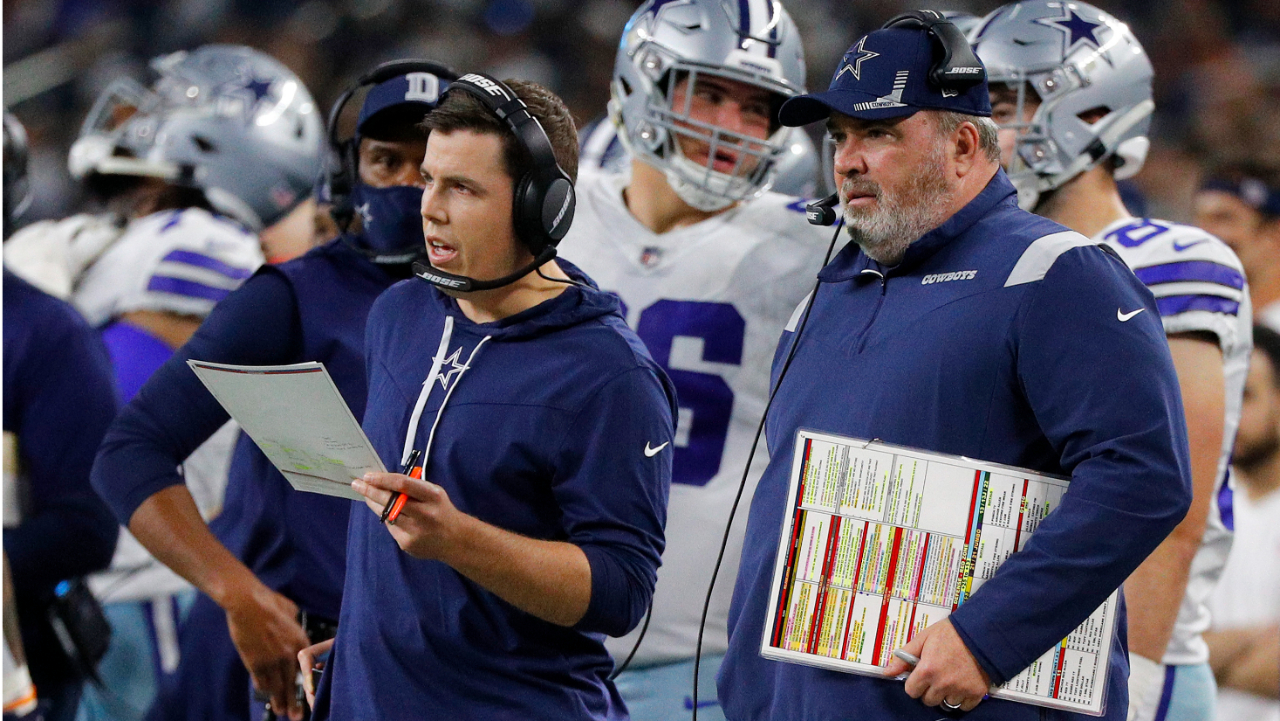 There appears to be some drama brewing in Dallas.
During week one of the season, not only were the Cowboys the only team in the NFL not to score a touchdown, but they also lost their franchise QB Dak Prescott due to injury.
While addressing the media on Friday, McCarthy was brutally honest about the state of his offense.
According to McCarthy, he felt that offensive coordinator Kellen Moore should be a bit more conservative with his playcalling and just be "smarter" overall.
Cowboys coach Mike McCarthy said Kellen Moore has to be smarter in his play calling

— Clarence Hill Jr (@clarencehilljr) September 16, 2022
"In Kellen's time as a coordinator, he's been able to play very, very aggressive, but we're in a phase right now where we gotta be a little smarter in certain situations, it's all growing as a play-caller."
Cowboys fans felt McCarthy was throwing Moore under the bus and reacted accordingly.
"We just finished week 1 and the coaches are already throwing each other under the bus"
"McCarthy already setting Moore up to take the fall. What the hell man. You're the head coach."
"It's like the music on the Titanic before the ship sinks."
"Mike McCarthy dodging all blame for the Cowboys losing"