You won't see any beer ads on tonight's NFL broadcast of Thursday Night Football. And that will be a trend that continues so long as Amazon has rights to that Thursday night slot.
It almost seems Un-American to not see a commercial for a refreshing brew as you kick back to root on your favorite team. The two go hand in hand.
I mean, in the sport's biggest game, alcohol is paraded with fans getting antsy to see those Budweiser Clydesdales or icy Coors mountains. Instead, Amazon is taking the Dos Equis tagline to heart.
"Stay thirsty, my friends."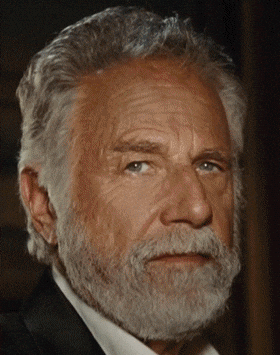 Amazon guidelines prohibit beer ads
According to Bloomberg, there is language in the Amazon marketing guidelines that prohibits the advertisement of beer, wine, and spirits in the US, as well as select other countries. This is not only a Thursday Night Football deal, but something that's seen across all Amazon platforms.
"Ad content must not encourage, glamorize or depict excessive consumption of alcohol."
Beer companies are still spending tons of money on advertising in the NFL, with that Bloomberg article saying that breweries spent "$60 million on TV commercials in the last two weeks, and 70% of that spending went to NFL programming."
And while advertisements directly relating to beer consumption are no longer shown, you may occasionally catch a frosty beverage in a movie promotion or upcoming show release.
Still, it's odds not seeing a Miller Lite ad begging you to go out and buy a six-pack at the halftime break. I guess we'll be stuck watching Jon Hamm fawn over Flo from Progressive instead.
So long as the Thursday night matchups continue to be entertaining, fans can deal with the beer-less TV breaks for one night of the week.
Related: Amazon founder Jeff Bezos goes viral for awkward handshake at Chiefs-Chargers Thursday Night Football game
Want more from BroBible? Follow us on Google News.