Entering Week 3 of the NFL season I found it difficult to recall a year — let alone the first two weeks — that's been as collectively chaotic and drama-filled as the absurdity we've experienced thus far.
First off, Antonio Brown is gone yet again, this time probably for the duration because when a talented but troubled player signs with the Patriots and still only manages to make it through one game before being released, it usually means "NFL detention" is gonna last quite some time.
But that's just the tip of the iceberg. Just about every single player on the Dolphins reportedly wants out, Jalen Ramsey also wants to hit the eject button, and we're already without Drew Brees, Cam Newton, and Ben Roethlisberger, not to mention Nick Foles and the great Andrew Luck, who's apparently gone forever. That's just an insane amount of star power — and an entire team in the figurative sense — missing in action so early on, with the only saving grace probably being the unforeseen popularity of Gardner Minshew II and his Twitter-bending mustache.
Oh, and his dad. Holy crap, his dad.
Of course Garnder Minshew II's dad isn't named Gardner Minshew Sr. — it's actually just "Flint Minshew" — and of course he looks like he just consumed both Gruden brothers and threw on a visor without flinching at a special no-disqualification tailgate.
Sometimes, things just have a way of working out the exact way they should work out.
But anyway, let's get to the point of why we're here. So in my weekly tribute to enthusiastic CNN anchor Chris Cuomo, who simply refuses to stop saying this — whaddya say, let's get after it!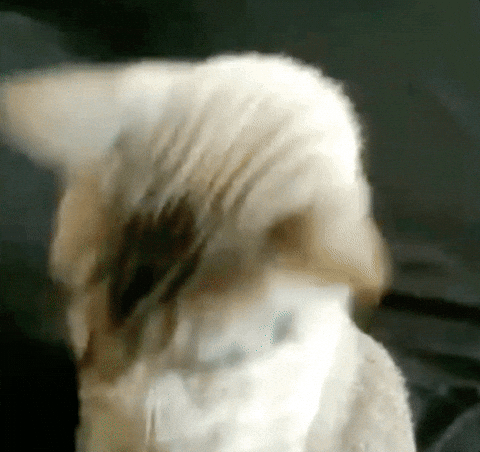 Josh Allen
Well the historic, albeit short-lived, one week streak of Josh Allen looking like a guy with so much bravado he doesn't know what to do with it, is now over. Despite a 21-17 victory over the Bengals, the Bills QB has reverted to appearing as though he's called a press conference specifically to apologize for something. In all honesty, it's good to have you back, Josh.
Kirk Cousins
You gotta admit that Kirk Cousins is gaining some serious steam when it comes to The Beard Game, but it's hard not to be distracted by the sleeve of his blazer. Did an enormous St. Bernard take a nap on that thing before Kirk graced us with his presence at the podium? Once you see it, you can't look away.
Perhaps Cousins can work a tailor into his fiscally responsible budget at some point down the road.
Christian McCaffrey
Christian McCaffrey is killin' it and he damn well knows it. What a beast.
Tom Brady
The smugness captured here is just too good. But I'm sorry, Sir Thomas, unless you're wearing a jacket with this shirt, marching the buttons all the way to the top is far too conservative of a look. Especially since the shirt of note looks like a classic mail-it-in effort from Old Navy.
But if the Patriots continue to reel off wins, what I'd really love to see is the top button — and only the top button — fastened to go along with a pair of Eazy-E's unmistakeable sunglasses.
Never mind, forget the buttons. Forget everything. The half-tucked button-down is the most arrogant thing these eyes have ever seen and, yes, you bet your sweet ass I'll be adopting this approach immediately.
The hardest part will obviously be pulling off the "hell yeah this is intentional" level of intensity.
Jamal Adams
OK, Jamal Adams. Gonna need to know where you picked up that jacket and gonna need to know right NOW.
Baker Mayfield
Pregame: Focused, determined, looking the part.
Postgame: A flustered, sleepy, unkempt disaster. Click for the video at your own risk.
Joe Mixon (center)
Just a personal opinion, but I think we can all agree that Joe Mixon needs at least 11 more zippers on his pants if he wants to be considered a true fashionista.
Gardner Minshew II
While there weren't any pregame or postgame photos of Minshew on the Jaguars official Twitter or Instagram accounts, it would be incredibly selfish not to share this hilariously described photo of the budding legend.
I can't say enough about how great it is that Gardner Minshew has single-handedly dialed the world back to 1985. However, if you've recently decided it's a good idea to part your hair in the middle, you've gone way, way too far.
Mike Zimmer
Based on his expression, you'd never know the Vikings beat the Raiders by 20 points. But Mike Zimmer is forever frostbitten, definitely not uncomfortable, and allergic to pizazz.
Shaquill Griffin & Shaquem Griffin
Between the clothes, the bags, and the jewelry, I'm almost scared to the combined value of everything on display. And then there's the hair. Just fantastic.
Easily two of the most likable players in the NFL.
Adam Humphries
Titans wide receiver Adam Humphries would simply like to know if you'd be willing to join him for happy hour in Midtown Manhattan. All that's required is that you wear the uniform, as Humphries has done so expertly in the photo seen above.
NOTE: Any shade of light blue will do. However, the button-down absolutely must be tucked in and don't you dare wear sneakers. This is an iconic ensemble for good reason. Additionally, free drinks for anyone who shows up wearing the same exact khakis and button-down.
Cheers!
Malcolm Butler
On the other side of the Titans universe, Malcolm Butler is here to let you know there are other options out there.
Good lord, now that's a look. Just a flawless victory and one of the few brights spots from Thursday night's historic showdown in Jacksonville.
Dak Prescott
Ah yes, the old "make my buttons look like nipples" approach. Great.
Jason & Devin McCourty
Not even sure who's who but it hardly matters. No one loves a graphic t-shirt as much as Jason and Devin McCourty. Wearing a "Blockbuster" shirt, however, definitely ups the greatness ante in general but also speaks to outrageous self-confidence.
Minkah Fitzpatrick Jr.
Are the Steelers not allowed to dress up, like, at all? After scrolling through all seven photos in this Instagram post, the answer is apparently no. Quite the electric bunch.
La'el Collins
Cowboys offensive lineman La'el Collins stands 6'5″ and weighs 322 pounds, so it's more than safe to say that earring is slightly larger than the hubcaps on your car.
Kevin Byard
I know next to nothing about Kevin Byard. Sorry, but it's hard to pay sincere attention to the Titans these days. Though I feel obligated to pass on that if someone ever asks what "owning the moment" means, just show them this photo.
Derrick Henry
Derrick Henry already has his ring attire for his inevitable title run in the WWE. Credit to him for thinking ahead.
Nick Chubb
Probably the coolest shirt in existence that says "Cleveland." Although I'm guessing the competition is pretty thin on that front.
Andy Dalton
Anyone who says this isn't Andy Dalton is lying.
Since we're here, did anyone have even know that the head coach of the Bengals is Zac Taylor?  Yeah, me neither.
Phillip Lindsay
If Broncos running back Phillip Lindsay isn't included in the next season of Narcos or something — anything — of a similar nature, there will be riots.
The Houston Texans
Save for J.J. Watt, just about everyone on the Texans brings the heat week in and week out.
Kenny Stills is on a whole different planet and I mean that as a great compliment.
Snoop Dogg?!?
No, Snoop Dogg is not an NFL player but the presence of Deshaun Watson, who lit it up against the Chargers, allows me an excuse to post this photo. Watson's expression is everyone's exact expression when they see Snoop. He just never disappoints. Official Sunglasses Score: 110/10.
The Jaguars Social Media Team
This video execution by the Jags' social media team is flat-out above and beyond. While the Uncle Rico/Minshew comparisons were relatively obvious and widespread — I mean, Gardner Minshew is Uncle Rico — this is a superb way to acknowledge said comparisons, and do so in such an awesome way.
On a related note, it's astonishing how much attention the JACKSONVILLE JAGUARS are already getting. But well deserved too, if that makes any sense.
Alas, it's on to Week 4 which is more commonly known as the birth of BYE weeks. Can't. Wait.