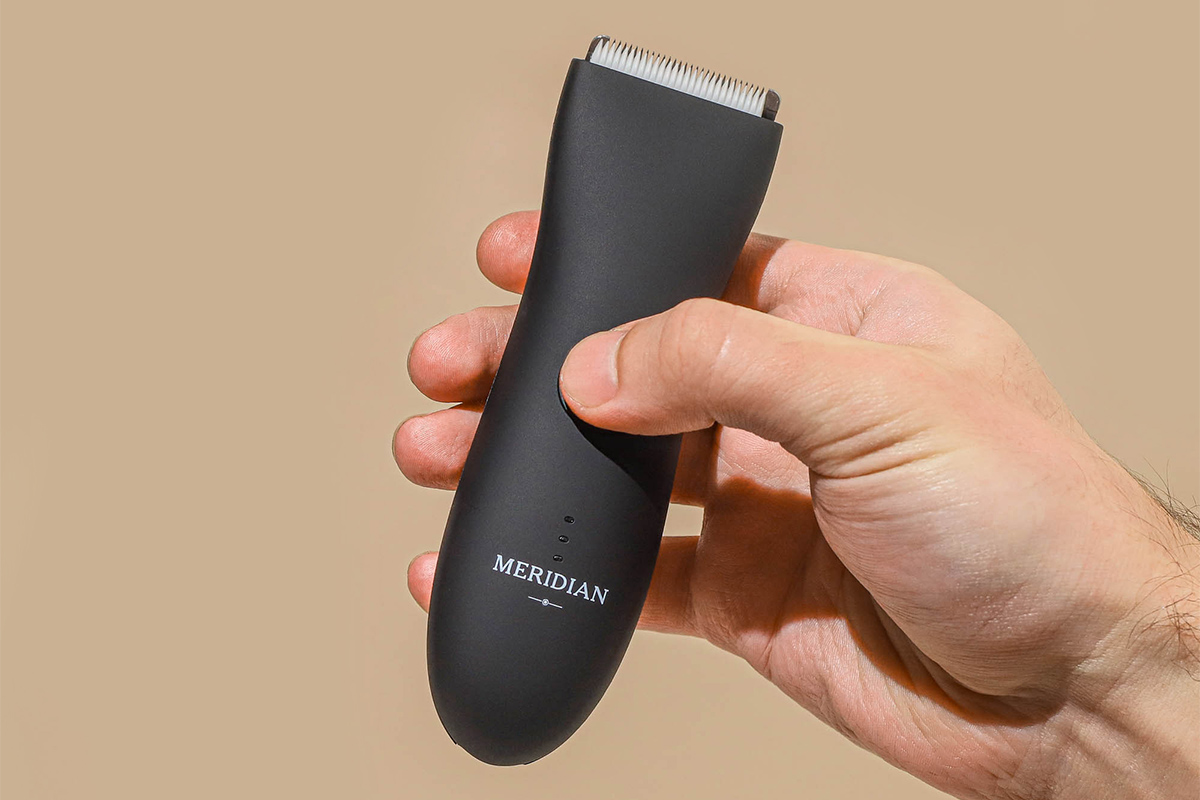 StackCommerce
Taking care of personal hygiene is important, and that involves more than just making sure you're cleaning your sheets (regularly) and having a fresh-smelling soap. It also means taking care of personal grooming. That includes not just the top of your head, but you know … down there. For the sake of anyone who happens to visit your nether regions, it's only polite to make sure they're in presentation shape. That's never been easier, or less painful, than with this sleek and powerful personal hair trimmer.
The Meridian Below the Belt Trimmer is a high-powered yet compact personal hair trimmer that is fully capable of taking care of not only your below the belt, but total body grooming. Not only is the Meridian a well-built tool, but it also comes in at a price that won't break the bank. Right now, you can take home the Meridian Below the Belt Trimmer in black or sage for only $69.
Featured in Forbes, GQ, Valet, and GearMoose, the Meridian boasts a ceramic blade and extra-sensitive tech that reduce biting mishaps like scratching and tugging — after all, what good is grooming downstairs if you're going to end up with nicks and cuts? You get two adjustable guide combs to trim to your desired length. And it's easy to maintain; it's waterproof and the blades are replaceable, ensuring you can always get a freshly cut lawn before an important night out.
This Meridian has taken the internet by storm and has even earned itself an Amazon's Choice with an average customer rating of 4.3 out of 5 stars with more than 4,000 reviews. "I have used it for a few months now and not had one single cut. I was super nervous about trying it as failure is painful BUT I will use this one until it dies."
Give your body the manicure it deserves with a close, clean, and safe shave with the Meridian Below the Belt Trimmer, available now for $69.99.
Prices subject to change.