I have a confession to make: I think I love Jameis Winston. Get him on my New York Jets, the two were born for each other. Only a New York Jets quarterback could possibly possess this sort of unintentional comedy, like a living meme.
Winston, who is now in New Orleans after signing a one-year deal with the Saints, told reporters during a conference call that prior to his offseason Lasik surgery, he had difficulty reading things such as license plates and street signs.
"No blurriness, and I think that's huge. Depth perception has increased. Those are big things. I didn't have bad eyes. I just had astigmatism. I had certain things that they had to fix to increase the precision and sharpness of my vision. That's the biggest thing."

"I can say this: When you're riding in a car, and say you get into an accident, you can't read the license plate of the person who just hit you but they just ran off because they didn't have insurance, right? Stuff like that. I can read license plates. I can read street signs. I think the precision in the vision is the biggest difference," Winston said, according to Greg Auman of The Athletic.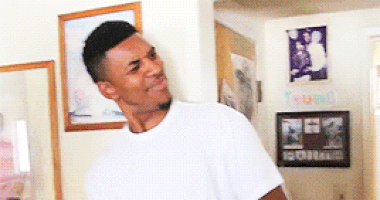 That's right, the former Heisman Trophy winner and #1 overall NFL Draft pick has spent the last five years playing quarterback in the world's most athletic and brutal football league without having the very basic ability to… see far? Just incredible stuff. The man was putting up 5,000-yard passing seasons with essentially one eye.
***
Eric is a New York City-based writer who still isn't quite sure how he's allowed to have this much fun for a living and will tell anyone who listens that Gotham City is canonically in New Jersey. Follow him on Twitter @eric_ital for movie and soccer takes or contact him eric@brobible.com