Peyton Manning made a claim that surprised many NFL viewers on Monday night. While calling a playoff game between the Cowboys and Bucs, he revealed what he calls the "biggest myth in football."
Manning says that that myth is "halftime adjustments," which Tampa Bay certainly needed to make after falling behind 18-0 over the first 30 minutes. Many on social media are now reacting to his statement.
The Hall of Fame quarterback is known for his broad knowledge of the game. Much of his success on the field is attributed to adjustments, whether it be calling an audible at the line or having the ability to find his second, third, and fourth options when the primary is taken away.
On Monday, Tom Brady and the Bucs looked worse than Manning on an SNL skit, but Peyton insinuated that there was going to be no locker room epiphany for the offense after the midway point.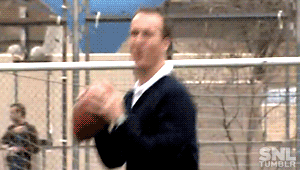 He jokingly said the following about those halftime adjustments on the air.
"I don't know if I ever made a halftime adjustment in my entire 18-year career. I think it's the biggest myth in football… You go in, you use the restroom, you eat a couple of oranges, and then the head coach says, 'Alright, let's go.'" -Peyton Manning
Manning suggests that the term is overstated by those in the media as they look for reasoning behind a second half response. The comment had many on social media talking.
One fan wrote, "All this time we thought they were drawing up crazy new plays on the board in those 15 minutes."
Another said, "This makes sense. If a coaching staff notices something they're doing wrong at the end of the 1st quarter, they don't say 'Hey, let's keep doing the same thing and then make changes at halftime.' They change on the next series of downs."
Whatever was said in the locker room at halftime certainly had no effect on the Bucs' performance in the second half of action. The offense continued to struggle, mustering just 14 points in a season-ending defeat.
Peyton might be on to something, here.
Related: Peyton Manning shares wild Pamela Anderson-Bill Belichick story