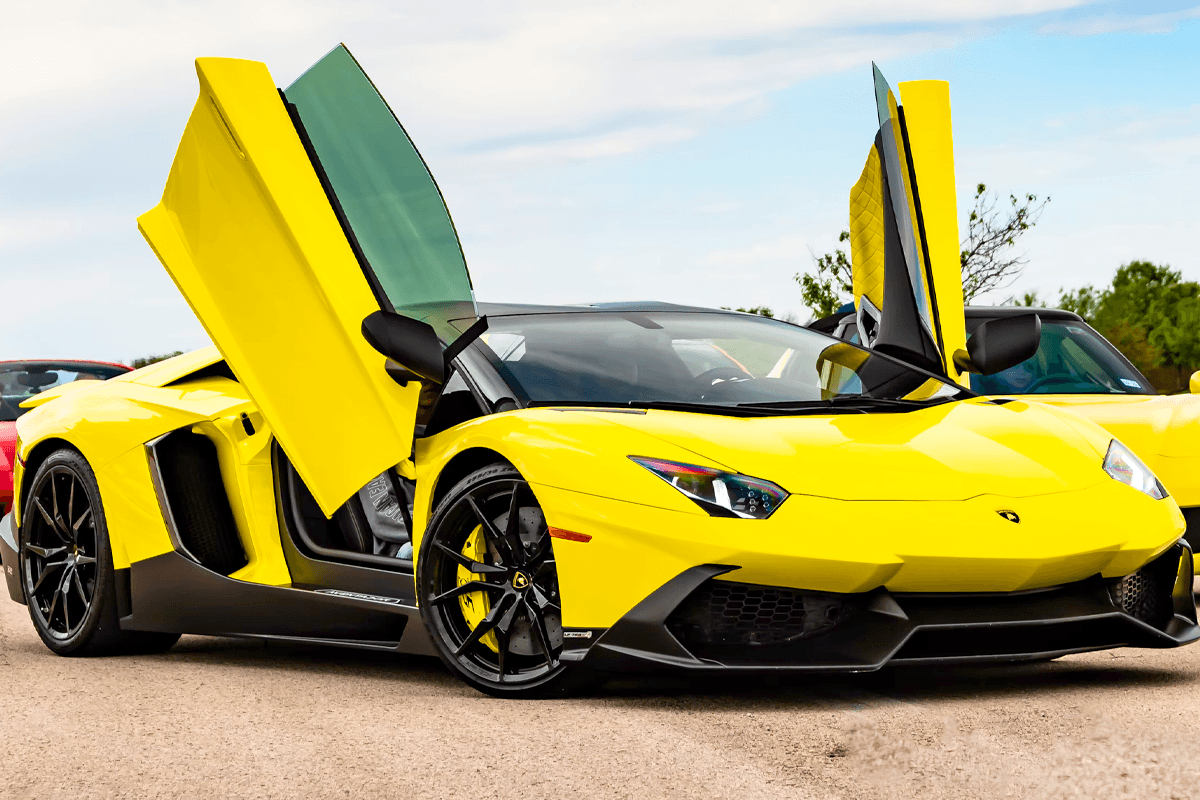 Raise your hand if you want a Lamborghini. Just about everybody, right? It's not just the performance aspect of a Lamborghini, which is formidable even for supercars, that makes these vehicles so desirable. These supercars are among the fastest, most powerful, stunning, expensive, and downright sexiest automobiles on the market. Lamborghini has become a symbol of not only wealth, but of style and taste. And MrBeast and MSCHF want to sell you one. For $35.
That's right. A Lamborghini for $35. Is there a catch? Absolutely. Everyone who takes part in this MrBeast + MSCHF Everyone Gets a Car bonanza will in fact receive a Lamborghini. You just won't know how big of a Lamborghini you'll receive until you get it.
Better hurry up, too: The MrBeast + MSCHF Everyone Gets a Car bonanza ends on Monday, 1/10. 
MrBest has made a name for himself among his 75+ million subscribers on YouTube for performing outrageously expensive stunts. Most recently, he has gone viral with his real-life rendition of the hit Netflix show, Squid Game. In the video, MrBeast gives $456,000 (a thousand dollars for every contestant) away to whomever can successfully navigate the recreated stunts from the show (obviously the stakes are much lower).
Now MrBeast has partnered with the street art collective MSCHF to sell a real-life Lamborghini for less than a tank of gas.  Everyone who purchases an entry will receive a cool collectible die-cast mini Lamborghini Aventador, 1/64 the size of the real deal. 2,500 people will receive a 1/24 scale remote controlled Lambo. 250 will get a battery-powered rideable kids Lambo. Four will receive a preowned Lamborghini Gallardo ($100,000 value). And one lucky winner will receive the pre-owned Lamborghini Aventador for the $35 price of admission (a $250,000 car).
Purchasers have the opportunity to grab a one-pack for $35, a three-pack for $99 (a five percent discount from $105), or a five-pack for $158 (a 9 percent discount from $175). Get your mini die-cast collectible today and possibly start explaining to your friends and family why you keep a mini Lambo on the dash of your real-life Lamborghini Aventador or Gallardo.
Prices subject to change. End on Monday, 1/10.