Former All-Pro wide receiver and member of the "Greatest Show on Turf" Torry Holt believes the Rams have a good shot at repeating as champions this season.
We sat down with Holt before the start of the NFL season courtesy of Bud Light while he was promoting their "kickoff beers" limited-edition NFL team cans that are available in 24 cities for fans 21+ across the country to cheer on their favorite team wherever they are this season.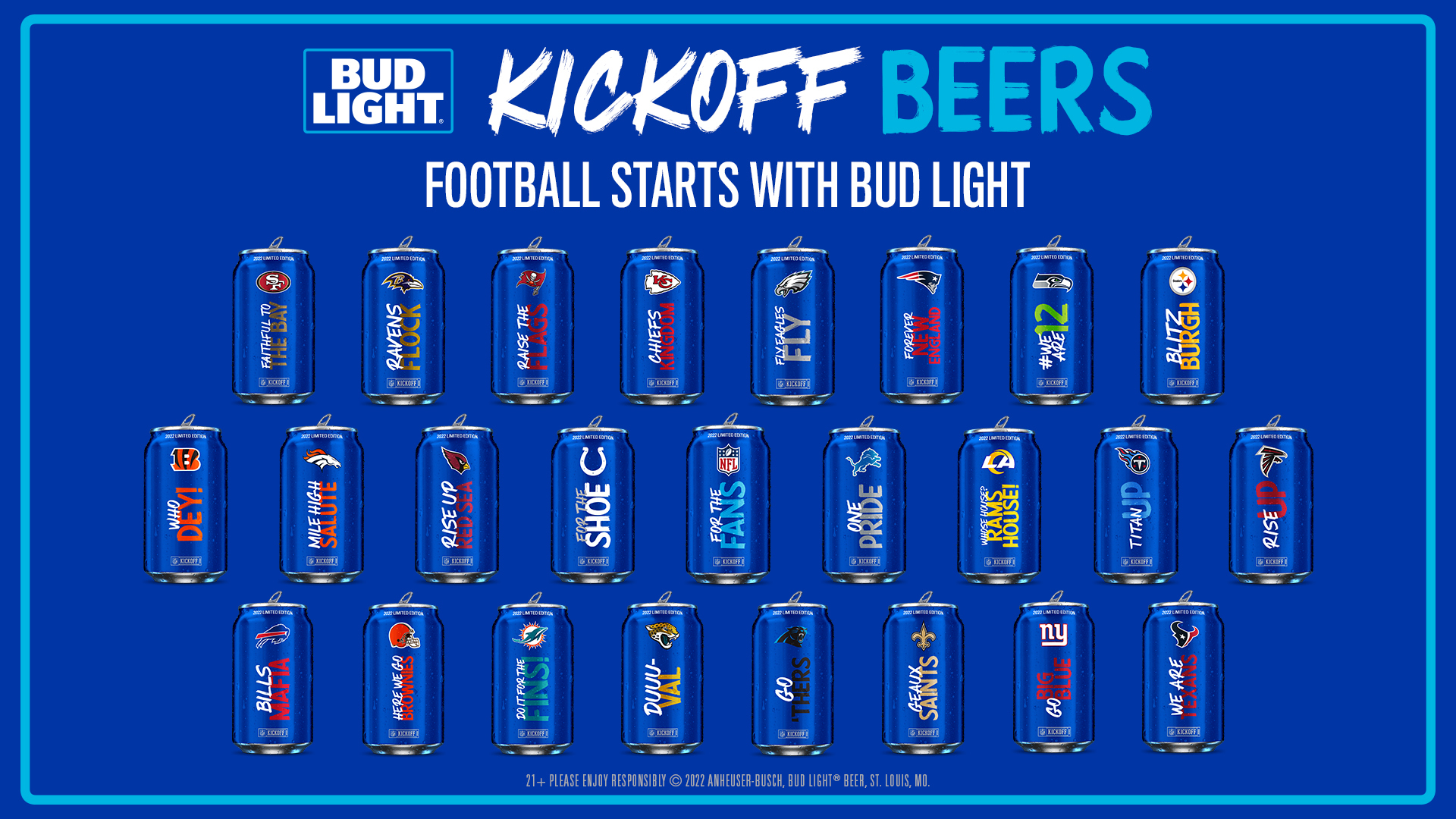 Holt talked to us about the upcoming Rams season, Allen Robinson, Odell Beckham Jr, and who he thinks is the best wide receiver in the game.
On the Rams attempting to win back-to-back championships.
"They're going to get everybody's best every single weekend. Their goal is to give everybody their best every single weekend. And with the help of this team, with this roster, the depth of this team, a lot of returning players, the experience that this football team is coming into the season with, and the coaching staff for Coach McVay to be able to make adjustments and bringing in coaches to stay on par. I think this team is certainly primed and ready to do something really special being that they stay healthy, they'll stay together and they'll play good football. "
On the Rams signing Allen Robinson.
"I think Allen Robinson is a guy who's shown that he had two 1200 yard seasons in his tenure in the National Football League. He's done that twice. As you mentioned, he's played on some bad teams. I think coming to Los Angeles, he's playing with a group of guys that, as I mentioned earlier, that have expectations to do well, to compete, to perform. And if you play alongside a Cooper Kupp, he'll get his fair chances to make plays and Allen Robinson can win one on one matchups. He's big, he's strong, got good run after the catch, good hands, he can run routes. From my understanding, what I've heard and read about him, he's understanding the offense fairly quickly. He's gotten on the good with Paul, with Matthew Stafford, which really matters. And I think he's motivated and I think he's motivated to win a championship. So I think he'll do just fine. He and the addition of Bobby Wagner, those two additions, I think those guys will do really good on this football team."
On Odell Beckham Jr.'s fit with the Rams.
"Yeah, he was fantastic down the stretch. He played his best ball down the stretch, but that came from how him kept getting comfortable and comfortable with what they were doing, what they were asking of him, and what it requires to play the position. I played X. There was an X. You're on the line of scrimmage. You see a lot of doubles. You see defenses roll to you, defenses roll to you. There's a lot happens from that position, but you got to be able to grit and grind and still make plays, and he did that and you saw that in the Super Bowl. And then unfortunately, he goes down.I think Odell, I think when he's healthy and ready to roll, I think Los Angeles is a good place for him to play. I hope that he can get himself healthy enough and feel good and that it works out where he can continue with Los Angeles. I think the chemistry there, the rapport is really good between the two, and I think the atmosphere certainly speaks Odell. And I think he's got some ball left to play. He's got a team in Stafford and Coach McVeigh and offense and a strategy, I think, that can play to his strengths."
On who he thinks is the best wide receiver in the NFL.
"I would say starting out Davante Adams, certainly with his consistency that he's shown, he's put together some massive years in the last 5-6-7-8 years. He's won. I think Kupp is right up there if you want to go one A. One A. Particularly if you think about we go back to Kupp's year, last year and triple crowns are being good in every statistical category and then also having that production in the bigger moments, which is playoff moments and Super Bowl moments. You got to say, hey, this potential one A, one A here with these guys. But I also like Jamarr Chase, Justin Jefferson, those guys as well, those are certainly the up incoming young talent that's going to represent the wide receiver position at the highest level. And then Tyreek Hill as well. He's special with his speed and his acceleration, the quickness and his ability with some of his route running, which I think he can continue to get better with, but he's an outstanding talent as well."