Getty Image
Week 11 of this NFL glorious season was a bit of a disaster, as we were missing the Packers, Seahawks, Giants, and Titans. The absences of Aaron Rodgers and Russ alone were a devastating shot to the dome and then boom, throw in Sad Daniel Jones and god almighty, nightmare city.
And then this?
No George Kittle is just unfair. I mean, who doesn't love George Kittle? His spirit is second to none.
Speaking of the Niners, is it possible for Jimmy GQ to look bad? No. No, no it is not.
What a king.
Anyway, enough about the new legend — sorry Sir Thomas — there's no better time to discuss what happened off the field than right now.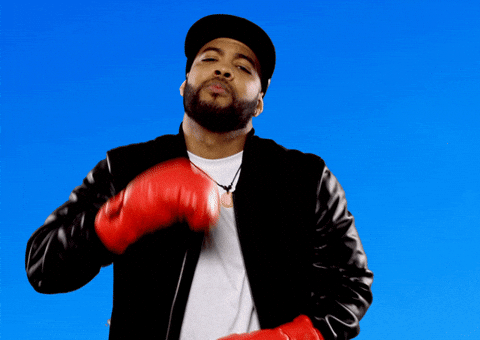 Kirk Cousins
You've gotta be shitting me. If Kirk Cousins isn't a serial killer I don't know a damn thing about a damn thing. That blank, empty stare that Kirk is so consistent with scares the nipples right off my chest. Yeah, I said that.
Tom Brady
Support the troops, I guess? What a mess. Come on, Tommy. Come back. This is unsettling by your storied standards.
Julian Edelman
Just a beautiful zit. Hate to see it. Really hate to see it. Moving on…
DeAndre Hopkins
Is he kidding with this bullshit? He's most definitely not and I respect the hell out of it.
There's just nothing DeAndre can't deliver that doesn't come with blissful ease.
Justin Reid
https://www.instagram.com/p/B4-QFbEgmPu/
Justin Reid, who I've never heard of, is in desperate need of new pants that actually fit.
Like, yesterday. Seriously, this trend must go away and it must go away soon.
Randall Cobb
Uh, sure? Whatever works, my friend.
Demarcus Lawrence
Totally, man. Totally. Also, WTF?
Jaylon Smith
I love Jaylon Smith but maybe wear pants that don't suck? Just a thought. #HereToHelp
Demaryius Thomas
NOPE. Well, actually, the bowling shoes are tremendous.
Casey Hayward
Gotta love "big vibe" as the decision for the caption.
"Camo Chic" isn't exactly what I'd consider a "big vibe."
But as always… HEY, that's just me.
Some Dude
This is awesomely outrageous.
Tyrod Taylor
The man is a LEGEND. The greatest useless quarterback of all time, but completely useful when it comes to this space.