Walking into Week 15 of the NFL season we were welcomed back by the return of Insane Antonio Brown. One week of normalcy was quite a gift but who could've expected that to last? He was back in firm control of the keyboard and boy he did not disappoint. I'm not even sure how to make heads or tails of this, although it remains extremely entertaining.
Actually, in all honesty, I feel for the guy and hope he comes back to earth sooner than later.
But at least he's changing the fashion game in a very, uh, unique way.
https://www.instagram.com/p/B6BCYRxBDt_/
Alrighty then!
On the bright side, Zeke Elliott, while wearing a fantastic suit, continues to sport the hair of a cartoon character and I could not be happier.
And while this is from last week, Anthony Barr embracing the start of Scarf SZN made my heart sing and had to be included.
But enough of that nonsensical nonsense for the time being because, once again, it's time to hop into the now infamous clown car and take a lengthy look at what we saw off the field during Week 15.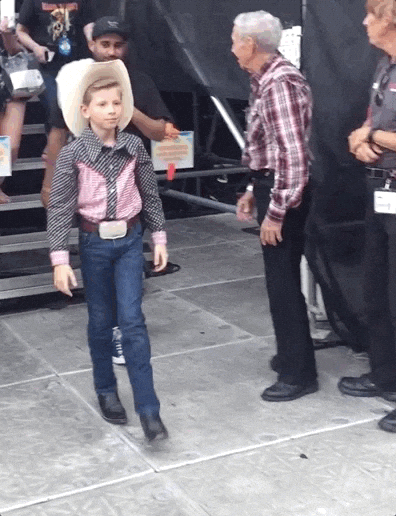 Tom Brady
Tom Brady, sporting yet another shade of hair — though thankfully not jet black this time — returned to form and is now firmly back in the company that he basically began. Beating the Bengals is fun and relatively easy, making for a happy, dapper Tom.
Russell Wilson
Russell Wilson is officially outta control, mostly because that glove look — along with the psycho stare — is straight out of the Dexter playbook and that's not exactly a good thing.
Kirk Cousins
No idea what's wrong with Kirk Cousins but it sure seems like it's impossible for him to partake in a normal photograph. He looks like he just had an unexpected accident in the back of his pants. Great, team-specific tie though.
Aaron Rodgers
I mean, this is just not ideal unless the intention was to honor the Wet Bandits.
Eli Manning
That's a really great watch, however, judging by his expression it's clear Eli knows the end is near.
Sammy Darnold
The great Sammy Darnold looking like a king and with the focus of a king. No surprise here.
Baker Mayfield
Is it me or is Baker Mayfield putting on weight like he's being paid to do so? I hate to weight shame, but try a salad young man!
Brandon Mcmanus??
Honestly have no idea who Brandon McManus is but this is one helluva ballsy approach and I appreciate him for it.
Odell Beckham Jr.
OBJ wearing an outfit that doesn't include 103 different colors should be considered a victory for all.
Deshaun Watson
https://www.instagram.com/p/B6HCCKcBbet/
While the Texans narrowly escaped the mighty Titans, Deshaun Watson continued to be a king although those pants are pretty questionable.
Josh Allen
I give up on trying to figure this dude out. It's been 15 weeks and he's been 15 different people. That's no easy feat, so gotta give credit where credit is due because that's damn hard to do.
Stefon Diggs
https://www.instagram.com/p/B6HgdaspOUP/
Not his best effort. And is it me or are his jeans both black and blue? If so, I take back my comment on this not being his best effort.
Patrick Mahomes
It feels like every week the pregame photos of Patrick Mahomes get more and more dramatic in an unnecessary way.
Aaron Jones
Aaron Jones and his whole sombrero thing makes me unreasonably happy. #SombreroWeather
Kenny Stills
After a brutal Week 14, Kenny returned from the clunker and delivered the heat once again.
Fred Warner
If I could do this with my hair there's no question I would.
Joe Cardona?
Appreciate the effort and certainly the intent here, Joe, but please rethink this one next time.
Zack Martin & Travis Frederick
Offensive linemen are just hilarious. Look at these two, just look at these two.
Cam Newton
Any excuse to post a Cam photo is a good excuse. Even after having season-ending surgery he still manages to rise to the occasion.
Patrick O'Donnell
I just can't deal with this dude. And he's wearing about 16 different things that should never belong in the same outfit.
Julio Jones
OK, Julio, we all know you can do far better than this.