That's it, folks. New Year's Eve is behind us and 2020 is now a work in progress. Leave your recaps of 2019 by the curb because now we're full steam ahead with those precious 2020 previews.
First up: movies.
Actually, before we get down to business, I'd like to say a very quick word about the movies that came out in 2019 and that word is "solid." 2019 was a solid year for movies, and if we're lucky, 2020 will keep up with the momentum.
Now, without further ado, here are 15 movies to look forward to in 2020.
Birds of Prey (Feb 7)
Ah yes, Birds of Prey.
Sorry, I mean Birds of Prey (And the Fantabulous Emancipation of One Harley Quinn). My mistake.
I saw Suicide Squad and, yeah, it was hot garbage. It was basically a series of splashy character introductions that stumbled and fumbled its way into a nonsensical plot complete with unwelcome pop-ins from Jared Leto's Joker. If I can go through the rest of my life never seeing Suicide Squad again, I can die a happy man.
The best thing about that movie was undoubtedly Margot Robbie's Harley Quinn. It was one of those times where you couldn't take your eyes off of her when she was onscreen, and when she wasn't, you were counting the minutes until she came back. Given the poor reception that Suicide Squad received and the positive response Robbie's Quinn garnered, it actually makes sense that DC elected to both reboot Suicide Squad and do a Harley Quinn solo joint.
Sometimes Hollywood folks surprise us and do the right thing.
In addition to Robbie returning as Quinn, Birds of Prey also features Mary Elizabeth Winstead, Jurnee Smollett-Bell, and Ewan McGregor as Black Mask, the film's villain. Not too shabby.
The Way Back (March 6)
In this corner of the Internet, we still ride with Ben Affleck. We have long ago moved on from the misses he participated in back in the early part of the century and have gone on to celebrate the bangers he has dropped since Gone Baby Gone in 2007.
In this corner of the Internet, we feel strongly that Affleck's turn as Batman was actually pretty good and would have been viewed in a better light in a better movie. Or any light. WHY ARE ZAK SNYDER MOVIES SO DAMN DARK?
In this corner of the Internet, we think Triple Frontier was good if you just skip the last thirty or forty minutes.
With that being said, The Way Back features Affleck as a former basketball player whose struggles with addiction have caused him to lose everything. He finds salvation by becoming the coach of his former high school basketball team.
The film was originally slated to come out in October but was pushed back to March in August. That's typically not the best of news but it'll be nice to have something besides the shitty March weather to make me cry this time around.
A Quiet Place: Part II (March 20)
Some movies definitely feel like one-offs. They end and you're like, that's it. That's the end.
A Quiet Place was such a movie.
However, A Quiet Place was incredibly popular (even Stephen King was a fan) so in turn it very quickly transitioned from such a movie to not such a movie and a sequel was ordered up faster than me ordering another beer at a family function during the holidays.
This time around, John Krasinski isn't pulling double-duty as his character was sacrificed at the end of the first movie. That leaves him plenty of time to focus on directing his lovely wife Emily Blunt, as she and her kids set out in search of safety. While out in the world, they come across Cillian Murphy who feels pretty strongly that maybe, just maybe, the world doesn't need to be saved.
He's a hoot at parties.
Which they don't have, of course.
They have silent discos.
I'll show myself out now.
No Time To Die (April 8)
Back in 2015, Daniel Craig very eloquently stated that he'd rather "slash his wrists" than do another James Bond movie.
What he left out was that he'd rather slash his wrists after the next James Bond movie. I suppose it was implied that Craig would do one more Bond movie—the 25th installment—and then (if asked) he would, in turn, propose his wrist-slashing ultimatum as opposed to suiting up for movie number 26.
I'm glad we've cleared that up.
No Time To Die looks like a hell of a curtain call for Craig and features Rami Malek as Bond's nemesis. Cary Joji Fukunaga, who directed the entire first season of True Detective, was brought on to direct, replacing Danny Boyle.
The last Bond movie was 2015's Spectre, and if I'm being honest, I don't totally remember what happened in that movie. But to be fair, I don't remember what happens in previous Mission Impossible movies and I keep seeing those. I can catch myself up.
Black Widow (May 1)
Well, Black Widow died in Avengers: Endgame so this one is obviously a prequel.
But we have to wonder where it fits into the Marvel Cinematic Universe timeline. That still matters, right?
Of course it does. We stan for continuity.
Black Widow takes place after the events of Captain America: Civil War and before Avengers: Infinity War. It was during this time where those on Team Cap found themselves running from the law and that includes Natasha, the Black Widow.
According to the film's star, Scarlet Johansson, the movie is not a Black Widow origin story but instead "talks about a lot of tough stuff. It deals with a lot of trauma and pain."
"Where we find Natasha in her life at this point is very specific," Johansson told EW at SDCC. "She really is in a dark place where she's got no one to call and nowhere to go. She's really grappling with her own self. When something huge explodes and all the pieces are landing, you have that moment of stillness where you don't know what to do next — that's the moment that she's in. In that moment, you actually have to face yourself."
The film also stars David Harbour as Alanovich Shostakov (aka Red Guardian) and Florence Pugh as Yelena Belova (the second Black Widow.)
Wonder Woman 1984 (June 5)
DC has bounced their fair share of pitches off of their foot but Wonder Woman was the first time they actually made solid contact.
Gal Gadot was a revelation as Wonder Woman and Chris Pine's performance as Steve Trevor was good enough to create some noise in the never-ending gauntlet that is The Chris Wars.
Yeah, the ending battle was a little much but the real issue is that Steve Trevor died but is somehow in this movie, which takes place about four decades after the original. And he looks exactly the same.
I'm sorry, but I have one question and one question only.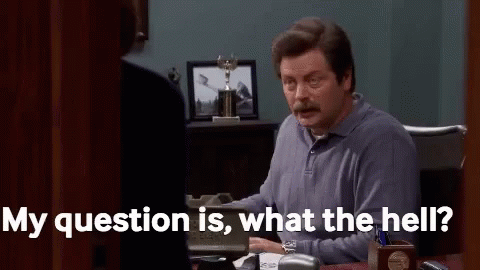 According to director Patty Jenkins, "it's not a gimmick and it is integral to the story."
Whatever you say, Patty Jenkins.
Either way, the movie looks dope. Let's do it.
In The Heights (June 26)
Before there was Hamilton, there was In The Heights, Lin-Manuel Miranda's other Tony Award-winning musical.
Lin-Manuel Miranda is good at this shit.
Having been in the works for nearly a decade, the film is directed by Jon M. Chu, who was at the helm on Crazy Rich Asians. Quiara Alegría Hudes, the musical's original playwright, put the screenplay together. Miranda once again worked on the music and lyrics and has a small role in the film while his role in the stage production is played by Hamilton vet Anthony Ramos.
Despite the musical taking place in 2008, the film has been updated so it takes place in the present day, a change that allows it to tackle current issues like the struggle of DREAMers in the Trump era.
And again, just so we're clear, Lin-Manuel Miranda is good at this shit so this should, in turn, be some pretty good shit.
Top Gun: Maverick (June 26)
When I heard they were finally making a sequel to Top Gun, I kind of wish I could have asked Tom Cruise why. Why, after all of these years, had he finally decided to pull the trigger?
But I don't know Tom Cruise. I am not in the position to ask him something like that.
Good thing Quentin Tarantino is.
In a recent interview, Tarantino said that he did ask Cruise about the sequel.
"Well, you know, it's funny. I know Tom a little bit and I asked him about that. I was like, 'I guess you're doing a Top Gun sequel?' And he goes 'Yeah, yeah, we're doing it.' I go, 'How can you do that without Tony [Scott]?' And he was like, [[Sigh] I know.' He goes, like, 'I agree with that. I understand. That's how we always thought about it.' But then, I think it was the guy who did Oblivion actually came up with this story. He goes, 'He came up with a really great story. He came up with a great story that really worked that I really enjoy taking the character further in that way.' And it was the script. He goes, 'The answer to your question is the script. They came up with a really good idea.'"
So, the script. That's why.
I'm going to see it regardless but I appreciate having that cleared up.
Tenet (July 17)
Christopher Nolan trailers are like sushi. They're fun to look at, delicious, a little bit confusing, and leave you wanting more in the end.
They also tend to make you feel foolish, which only happens with sushi sometimes.
I thought this new Nolan movie was going to be a spy thriller, and for about forty seconds of the trailer, that seems to be the case. But then that dude says "Welcome to the afterlife," and screw it, I'm already confused.
Things are going backward and World War III is a very real possibility and apparently promises to be "much worse" than a nuclear holocaust even though I can't imagine there are many things worse than a nuclear holocaust. Apparently, if you just say "tenet" everything will make sense.
Or will it?
It might.
Or it might cause buildings to collapse into each other and pavement to turn into quicksand and your dad to get stuck behind a bookcase.
It does seem to be a spy movie, though.
At least I got that part right.
The Many Saints of Newark (Sept 25)
Who doesn't want to take a trip back into the world of The Sopranos?
That's what The Many Saints of Newark is doing with creator David Chase exploring the generation before Tony Soprano. The long-rumored film focuses on Dickie Moltisanti (Alessandro Nivola,) who was Christopher Moltisanti's father. A young Tony Soprano will be played by James Gandolfini's son Michael.
The film takes place in 1960 Newark when the city was upended by a series of riots between black and Italian residents.
Yes, it's an origin story, but by focusing on Moltisanti, it takes a different route than similar projects. It could have very easily focused on a young Tony, but by instead zeroing in on his mentor, it lets Chase tell a new story while at the same time providing some context to his original story.
Kind of a win-win.
The Many Saints of Newark also stars Jon Bernthal, who says that making the movie was "a huge thrill," adding it gave him a reason to go back and revisit the show, which everyone should probably do before it comes out.
Eternals (Nov 6)
When one door closes, another opens.
Or, in the case of Marvel, when one franchise ends, get cracking on starting another.
With the Avengers' run having ended in 2019 (or at least the initial incarnation of the gang), Marvel is turning it's attention to another crew with Eternals, starring Angelina Jolie, Salma Hayak, Richard Madden, Kumail Nanjani, Bruan Tyree Henry, and Kit Harrington. The movie will be the second MCU release in 2020 following Black Widow.
Yeah, but what the hell are the Eternals?
I got this from the Internet:
"At the dawn of mankind in Marvel Comics, a Celestial called Nezarr the Calculator visited Earth and granted a certain number of prehistoric humanoids the ability to tap into a cosmic power that vaguely resembles the Infinity Stones.

Using that power, Eternals are able to augment their own life force, making them invulnerable and essentially immortal. Using psionic powers, they can manipulate matter at the molecular level to do almost anything. Power levels, specialties, and interests vary with the characters, but their immortality seems to unify them into some kind of strange family. Because their existence spans most of human history, their stories and conflicts could conceivably overlap with all sorts of human events."
Cool, cool, cool.
The word around the campfire is the movie is going to take place over centuries and in dozens of locations. You know, because they're gods. Or almost gods. Kind of like gods?
I don't know, man.
Did you hear Kumail got jacked though?
Lightning Round!
As of today, these movies do not have release dates.
Da 5 Bloods
Spike Lee is out here making war epics now. Da 5 Bloods tells the story of four African American Vietnam vets who go back to the country in search of their missing squad leader. Also treasure. The dudes are looking for treasure too.
The movie, which comes out on Netflix, stars Chadwick Boseman, Clarke Peters, Paul Walter Hauser, and Delroy Lindo.
Nightmare Alley
Guillermo del Toro is following up "the fish movie" with his take on William Lindsay Gresham's 1946 true-crime pulp story, which stars Bradley Cooper and Cate Blanchett.
Set in the 1940s, Cooper plays a con man and Blanchett plays a psychiatrist. The pair team up to target others but end up targeting each other. According to del Toro, the film will be rated "a big R. Double R!" There's no word on whether that will be because one of the actors has sex with a fish, so stand by on that one.
Next Goal Wins
Taika Waititi made Thor cool, Hitler funny, and crushed the Mandalorian finale. Homeboy is on fire right now.
His next project is Next Goal Wins, which is based on a 2014 British documentary about the American Samoa soccer team trying to qualify for the World Cup. It stars Elisabeth Moss and Michael Fassbender and kind of reminds me of Cool Runnings, which is always a good thing.
The French Dispatch
Wes Anderson's new movie is "a love letter to journalists set in an outpost of an American newspaper in a fictional 20th-century French city and brings to life a collection of stories published in The French Dispatch magazine." That sounds about right.
The film stars Benicio Del Toro, Frances McDormand, Jeffrey Wright, Adrien Brody, Timothée Chalamet, Léa Seydoux, Tilda Swinton, Mathieu Amalric, Lyna Khoudri, Stephen Park, and Owen Wilson.
Oh. Did I mention it also has Bill Murray? Of course it has Bill Murray. Did you honestly think Anderson would make a movie without him?