Welcome to the BroBible New Music Round-Up, where I'm pretty sure June just started, thus making me a little confused that the month is almost over. But then again, nothing makes sense anymore so this totally tracks. For more follow me on Twitter.
In honor of the late, great Tom Petty being back in the news this week, this week's playlist is my thirty favorite Petty songs.
This Week's Releases
Haim Women in Music Pt. III
Okay, are we going all caps with Haim or just proper capitalization? I ask because I've seen it both ways and it's gotten confusing. I'm partial to going with all caps. I think it makes a statement. But at the same time, I also appreciate proper grammar and things like adhering to normal rules of capitalization. I'm torn. I kind of wish someone would make this decision for me. You know, like Haim. Pick a side, Haim!
And with that little aside out of the way, the sisters of Haim are back with their third album, which Pitchfork calls their best, saying that their new album is "Intimate, multidimensional, and wide-ranging, the songwriting shines with personality and a great curiosity for melody and style."
Not bad, Pitchfork.
Your move, Rolling Stone.
Rolling Stone gives the album four out of five stars, saying it's their "strongest, wisest album yet."
They continue:
"Haim's third album, the cheekily titled Women in Music Pt. III, begins like an uncapped fire hydrant spraying water on a scorching summer day. A sax solo from Henry Solomon leads into Danielle Haim begging for a miracle from their hometown on album opener "Los Angeles." While they love L.A., it's bringing them down and they're mulling what to make of their disappointment and disillusionment."
I mean, come on, Haim is good. Haim has been good from the jump and they surround themselves with equally good people. If you're at all surprised that their new album is solid, you've been living under a rock for the past couple of years. You also probably don't know about this whole pandemic thing, so perhaps living under a rock isn't the worst thing in the world.
Look at us, staying positive this week!
For more about Haim, here are some profiles for you, one from Vulture and one from Billboard. Enjoy.
Khruangbin Mordechai
Go ahead, ask me something I'm proud of. Actually, nevermind. I'll just tell you. I can spell Khruangbin on the first try. Sometimes it takes me two tries, but for the most part, I nail that shit on the first go around. This is impressive for me. I still couldn't spell rhythm without the help of a spell-checker if my life depended on it.
But enough about me and my accomplishments and let's focus on Khruangbin (see, I did it again.) The Texas trio has released their latest album, Mordechai. This comes on the heels of Texas Sun, the excellent EP they put together with fellow Texan Leon Bridges earlier this year.
Mordehai continues Khruangbin's penchant for producing Latin-infused, psychedelia that can be as scorching as that big old sun that sits high above the Lone Star state.
"Khruangbin's range of globe-trekking sounds has been a staple of past records and Mordechai is no different: East-Asian surf rock, Persian funk, Cumbia, and a conversation between two old friends on "Connaissais de Face". "
An earlier single off of the album, "Time (You and I)," deservedly ended up on the list of my favorite songs of the year (so far.) The Texas Sun EP made the list of best albums and really, I just want to again point out that I can spell Khruangbin on the first try.
For more about the Texas trio, check out this interview they did with Billboard.
And if you're wondering, no, I do not know how to pronounce the name of the band. Thanks for asking though.
Dinner Party feat. Phoelix "Freeze Tag"
Supergroup alert! I repeat, supergroup alert!
The new supergroup in question is Dinner Party, made up of Kamasi Washington, Terrace Martin, Robert Glasper, and 9th Wonder. This week, the newly formed crew dropped "Freeze Tag," featuring Phoelix. The track is off of their upcoming, self-titled EP.
As one would expect from the dudes involved, "Freeze Tag" is a little bit o' jazz, a little bit o' funk, a little bit o' soul, and a little bit of delightfully delicious, head-bobbing hip hop, the kind that makes your shoulders sway ever so slightly and your feet tap ever so lightly.
Martin and Washington recently worked with Denzel Curry, G Perico, and Daylyt on the protest song "PIG FEET."
Dinner Party is set to be released on July 10th.
For more supergroup fun, you can check out my breakdown of some of the best supergroups in music history.
Eric Church "Stick That In Your Country Song"
Not much jazz here. Not much soul, funk or hip hop either.
Plenty of fire though.
Eric Church's new song is one of those eff-it-all, take-no-prisoners tracks but also one such track you wouldn't necessarily think to come from the confines of country music. The tune is a challenge of sorts from Church, as he runs through the societal problems facing cities like Baltimore and Detroit before singing "Stick that in your country song/ Take that to #1/ Get the whole world singing along."
It's a fire-and-brimstone track, seething with intensity from beginning to end. It soars, stomps, rages, and rocks, all while Church all but yells at the devoted faithful to wake the eff up and pay attention to what's really happening in this country of ours.
The song is also the first song to be released from Church's new album, the follow-up to 2018's Desperate Man. As of now, the album doesn't have a title or a release date, so standby on that one.
Old 97's "Turn Off The TV"
Did you know that the Old 97's have had the same lineup for 27 years? That's impressive. I mean, it's not as impressive as being able to spell Khruangbin, but it's pretty damn close.
Earlier this week, the band announced the release of their 12th album Twelfth with the short, country pop-rocker "Turn Off The TV." Rhett Miller, the band's singer and main songwriter, recently made it to year five of sobriety and the theme of living "a more clear-eyed, present existence" is a heavy presence on the album.
Miller recently spoke at length to Rolling Stone about the new album, the band's history, and his sobriety. 
Twelfth comes out on August 21st.
Fantastic Negrito feat. Tank Ball "I'm So Happy I Cry"
Normally, you'd say something like man, I'm so happy I could cry. Not Fantastic Negrito, though. No "could" there. My dude is so happy, he cries. No question about it. I admire his commitment.
The new tune, "I'm So Happy I Cry" is the latest song from his upcoming album Have You Lost Your Mind Yet? The track is a cocktail of funk, soul, and gospel and features Tarriona "Tank" Ball of Tank and the Bangas on vocals.
"I was really inspired to write 'I'm So Happy I Cry' the day after reading of Juice WRLD's death," Negrito said in a statement. "There are so many young artists suffering from what I perceive as mental illness. Imagine having everything you want in the world and still feeling the need to medicate until it kills you. There is something very sick — and tragic — about that."

"I mention them because this current movie that's on repeat, I've seen it before, I've been in it, and I want to speak out. I want to warn them that they are surrounded by people and companies who profit from the destruction of their minds, bodies, souls and ultimately their community. I'm a middle-aged guy. I have small children, so I try to be very careful about what I'm putting out into the universe. If I feel like I have some experience or wisdom on an issue, I try to make a contribution."
For her part, Tank added that the song is "the truest testament in believing not only is change gonna come, but it is here."
"I'm So Happy I Cry" is the latest song to come from the upcoming album, following "Chocolate Samurai" and "How Long." The album comes out on August 14th.
The Suffers "Take Me To The Good Times"
Houston's The Suffers have been through some shit. And this was before every band saw tours canceled courtesy of COVID-19. Last year they lost a couple of founding members and had their trailer and forty grand worth of equipment stolen. Then they think all that is behind them and a pandemic hits. Rough sledding.
Instead of wallowing in their misery, the soul and R&B band hunkered down in the studio and came out with their first new track in two years, "Take Me To The Good Times."
"We put a lot of love into this one, and we hope that love is felt as it comes through your speakers," singer Kam Franklin said in a statement. "While releasing music during the current state of the world feels strange, it's absolutely necessary. To us, Black Lives have always mattered, but as the rest of the world begins to learn and understand this, we will continue doing what we do best. Leading, listening, and creating with love."
Good on you, The Suffers. Good on you.
Delta Spirit "How Bout It"
Have you been wondering where all the murder ballads about a gambling addiction are? Have you thought that perhaps the lack of murder ballads about a gambling addiction is what your life is missing? Are you upset that you can't spell Khruangbin on the first try and need a murder ballad about a gambling addiction to help console you?
Well, YOU ARE IN LUCK.
Delta Spirit's new song "How Bout It" is A MURDER BALLAD ABOUT A GAMBLING ADDICTION.
Whew. You really dodged a bullet there, huh?
"How Bout It" is off of What is There, the band's first album since 2014's Into the Wide. But more importantly, MURDER BALLAD. 
You had me at murder ballad, Delta Spirit. I repeat, you had me at murder ballad, Delta Spirit.
Elsewhere in Music…
Down Goes Bonnaroo 2020
Back in the spring, festivals like Bonnaroo and Coachella made what they thought were calculated moves. Instead of outright canceling the 2020 incarnations of each major music festival, they would instead kick the can down the road and reschedule each for the fall. Bonnaroo elected to shoot for September while Coachella aimed for October. Again, back in the spring, this didn't seem like the craziest of ideas.
Ah, but we were so young and innocent back then.
Coachella recently pulled the plug on 2020 and now Bonnaroo is doing the same. The Tennessee festival announced the move on Thursday, adding that next year's festival will be held June 17th through the 20th. Ticketholders for the 2020 festival will be able to roll theirs over for next year if they want. If not, they have a few weeks to request a refund.
Bonnaroo 2020 was slated to be headlined by Tame Impala, Lizzo, and Tool and feature the return of Oysterhead (Trey Anastasio of Phish, Les Claypool of Primus, and Stewart Copeland of the Police) as well as sets by Miley Cyrus, Flume, Jason Isbell & the 400 Unit, Vampire Weekend, Lana Del Rey, and more. At this point, it's unclear how many of those acts will be on the bill next year. Although to be fair, it's also unclear if there will be a next year given how this one is going.
Other 2020 festivals to be canceled this week include the Sea. Hear. Now. Festival in Asbury Park, New Jersey, and the Ohana Festival. Both festivals plan to return next year with the same lineup as this year.
You know, provided there is a next year. IT IS UNCLEAR AT THIS TIME!
Hope In A Hopeless Place
This Week In Remarkably Bad Ideas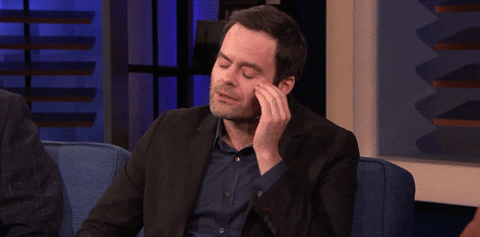 Coming up in July in the great state of Wisconsin, there will be a three-day nu-metal music festival. Sounds like a hoot if you ask me. What's it called, you ask? Well, funny story about that one.
Initially, the festival didn't really have a name. It was just a nu-music festival. That was it. Not much of a problem there (other than the fact that every other music festival is being canceled and/or postponed due to COVID-19, but whatever.)
However, then festival organizers started calling the shindig the Herd Immunity Fest.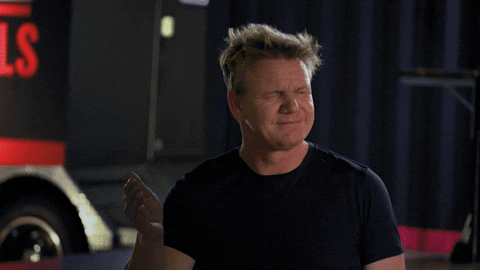 Yeah, I know, right? Talk about not being able to read the room.
A backlash on social media soon quickly followed as well as two of the festival's acts bailing because of the name.
Cut to a few days later and guess what, it is no longer called the Herd Immunity Fest. Now it's just called Three-Day Mini-Fest, which is an adorable name.
Next up, the festival, whatever they want to call it, gets canceled because it's 2020 and EVERYTHING IS CANCELED ASSHOLES.
Okay, I'm In. This Looks Incredible
All these years later, it's hard to appreciate just how big Blind Melon was when they released their debut album. Their song "No Rain" was everywhere. Everywhere! They were hippies, but also kind of alternative and don't sleep on the presence of singer Shannon Hoon in the video for "Don't Cry" by Guns 'N Roses. The future for the band seemed full of potential.
But then it ended. Just two months after the release of their second album Soup, Hoon died of a drug overdose and that was it. They went from a band bursting with promise in the present tense to a sad story told in the past tense.
That story has now been captured in All I Can Say, a new documentary about Hoon and the band told mostly through footage Hoon himself shot.
"Shannon Hoon, lead singer of the rock band Blind Melon, filmed himself from 1990-95 with a Hi8 video camera, recording up until a few hours before his sudden death at the age of 28. His camera was a diary and his closest confidant," Oscilloscope Laboratories said of the film.
The film charts their early days, their soaring rise in popularity, and comes with inches of Hoon's death.
All I Can Say will be released to "virtual cinemas, record stores and music venues" on June 26th.
Now This Is An Idea I Can Get Behind
You might have noticed that statues have become a thing lately, mainly who deserves one and who doesn't. In Tennessee, some folks have started a movement to have statues of Confederate soldiers be replaced with statues of Dolly Parton.
I don't live in Tennessee, but I've visited there once and either way, I'm cool with that idea.
I also don't live in Minnesota, but I also have visited there once, which again doesn't really matter but the point here is that some citizens of Minnesota have launched their own petition, one that makes the case for a statue of Christopher Columbus that sits on the grounds of the state capital be replaced with a statue of legendary Minnesotan Prince.
"We, the undersigned, do not believe that Columbus represents the values Minnesotans carry," the petition reads. "Rather than glorify a man who wanted to extinguish Black and Native peoples, we should honor members of our community whose leadership we find inspirational."
"Prince represents Minnesota values and Columbus does not," the petition adds.
The petition actually was started back in 2017, but since the murder of George Floyd, it has gained some new momentum.
You can sign the petition here.
Making The Most Out Of Bizarre Situation
This week is was announced that baseball is coming back. I'm not holding my breath, though. I'll believe it when I see it and even then I'd be shocked if they pull off a 60 game season.
But either way, as of now, Citizens Bank Park in Philadelphia, where the Phillies play, is just sitting there collecting dust. It's a shame. It's a great park.
If there was only some way it could somehow still be used.
Cue: Philadelphia's own the Disco Biscuits.
Earlier this week, the jamtronica band performed for Take You Out To The Ball Game, a livestream special held in partnership with Live Nation and the Philadelphia Phillies to benefit PLUS1 For Black Lives Fund. The band set up shop in a circle around second base and performed an entire set to an empty Citizens Bank Park.
I for one and all about more bands doing stuff like this and hope they continue to do so. I don't care if it's an empty baseball stadium, an old drive-in movie theater, or a mall parking lot. We're in weird times and weird times call for innovative solutions. Let's go!
And We'll End Here
See you next week!